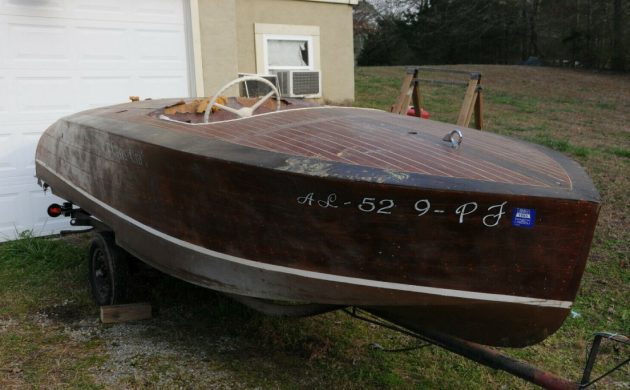 The Chris-Craft name is pretty familiar to most as it represents a preeminent American pleasure-craft builder. They have a storied past as a builder of mahogany hulled boats and in 1941-42, they undertook a project to build racing hydroplanes and this 1941 example is one of only nineteen ever produced. It is located in Guntersville, Alabama, and is available, here on eBay for a current bid of $10,300 with two bids tendered as of this writing.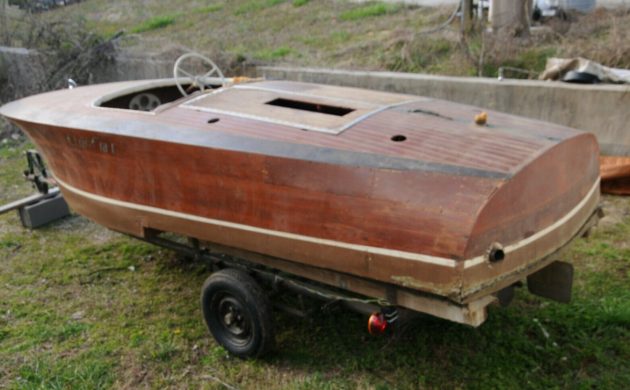 By the start of World War II, Chris-Craft, the Michigan boat builder that traces its roots back to 1874, became, like many American manufacturers, a military contractor. But before the war-effort switchover, they engaged in the design and construction of nineteen hydroplane speed boats that were sold with a warning that proclaimed, "For Racing Only".  At only 16′ in length and powered by a 121 HP, triple carbureted "KB", in-line, six-cylinder engine, the C-C hydroplane could reach speeds of about 48 MPH, fast stuff for 1941! Other notable items are the 3/8″ Mahogany planks and lightweight #6 Reed and Prince attaching screws, strictly a racing item.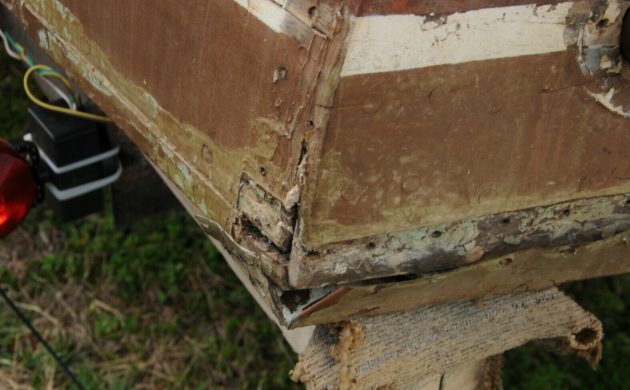 Our subject boat is hull #7 and was originally shipped to Tennessee where it resided until found in a barn in 1995. There was a restoration performed but it was poorly done and lead to leakage. There is obvious water damage to the transom and the Mahagoney hull and decking are well worn with what appears to be some loose planks and non-sealed screws. There is also evidence of planks that have been replaced somewhere in this hydroplane's 80 year past. The seller adds, "but the boat does not appear to need major repairs". All of the hardware and chrome bits have been removed but the seller believes that he has all, or most, of them.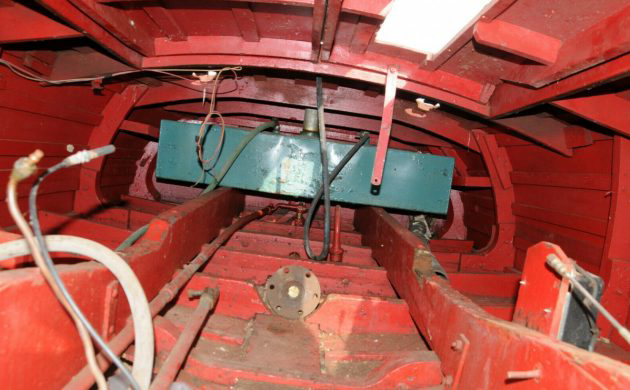 One place where this boat obviously needs major repairs is in the engine room. The aforementioned Chris-Craft "KB" engine is gone and there is a Chrysler Crown, in-line, six-cylinder unit that has replaced it. Unfortunately, it is not installed and there are no included images of it in the listing. Furthermore, its operational capability is not stated. Interestingly, the KB engine was triple carbureted and the carbs and air cleaners would have protruded through the rectangular opening in the deck, right behind the cockpit.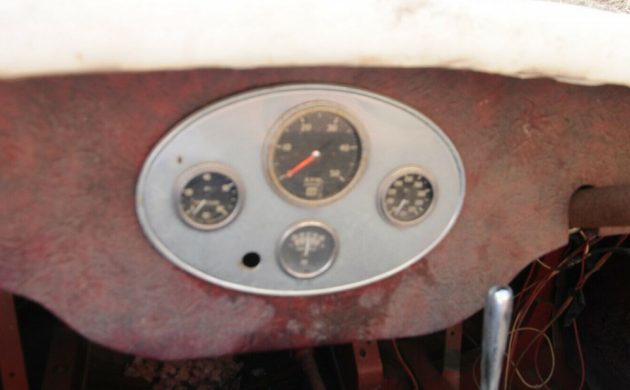 Other than the instrument panel, there is no view of the cockpit and what would have been a red leather seat and matching steering wheel – the wheel is still in place, just no longer finished in red. There would have also been a cut-down windscreen but that's now missing too. The seller advises that some of the gauges are not original.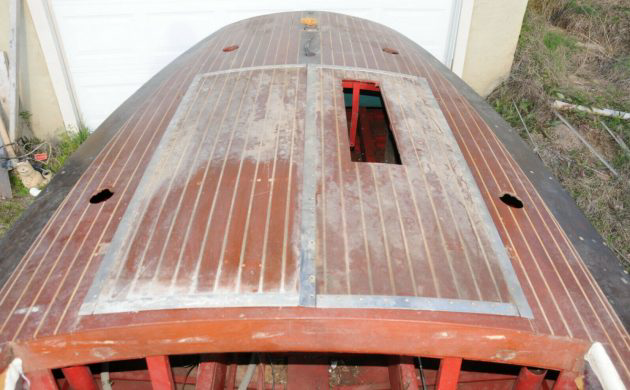 This is a fantastic artifact from the past, though a view of the builder's plate would have been a nice inclusion for authentication. The real issue is whether this hydroplane is too far gone to be successfully restored. Sure, this boat looks like it has possibility, but the more one digs, in the case of rotted wood and missing parts, the more one finds of the same. And then there's the entire matter of the missing original engine. More information on this rarity is available here. It's always good to see a significant motoring object, be it a car, boat, or motorcycle, brought back to life but at what cost and with how much effort?