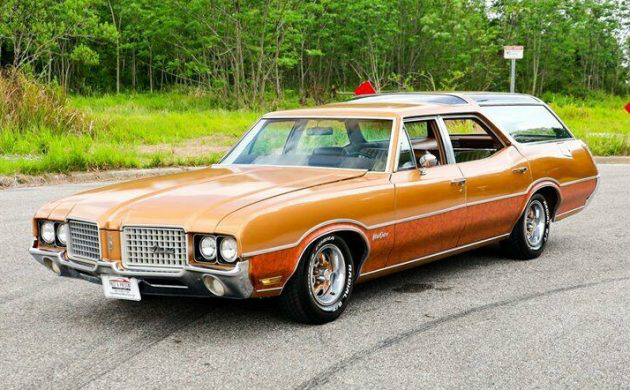 One of the most popular cars in the '70s was the Oldsmobile Cutlass, especially the '70 to '72 model years. Everyone locks up on the 442 but the Cutlass's popularity was not limited to a specific trim or body style. Even the station wagon got in the action and that's what we have for your review today, a roof windowed, 1972 Vista Cruiser station wagon. It is located in Winter Garden, Florida and is available here on eBay for a current bid of $6,600, reserve not yet met. Thanks to Larry D for this discovery!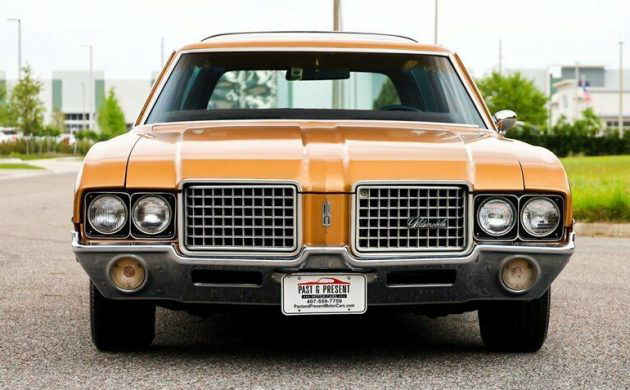 This wagon is being auctioned by Past & Present Motor cars, a classic car dealership that is located in the greater Orlando area. They specialize in Chevelle SS396/454's, GTO's, etc. but they'll move anything of interest that's in sound condition. And a '72 Vista Cruiser isn't particularly rare, they turn up with some amount of regularity, probably more so than the flat-roofed, non-faux wood-paneled Custom Cutlass Cruiser. There are subtle differences between the two wagons but the most notable feature is the three tinted glass panels placed into the Vista Cruiser's raised roof – always a big hit with kiddie passengers.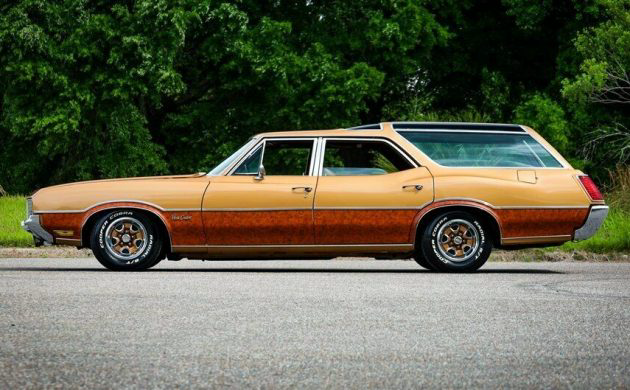 The seller states that this Olds recently underwent a frame-off (or is it a body off?) restoration conducted by a local restorer. All new paint, in the original hue, has been applied along with new 3M wood appliques. The fake paneling looks fine but it's not how I recall the grain of the original. The exterior presentation is fantastic, and though it's not stated, it appears that it has been lowered. The color-keyed Super Stock wheels are a great styling touch on any Oldsmobile.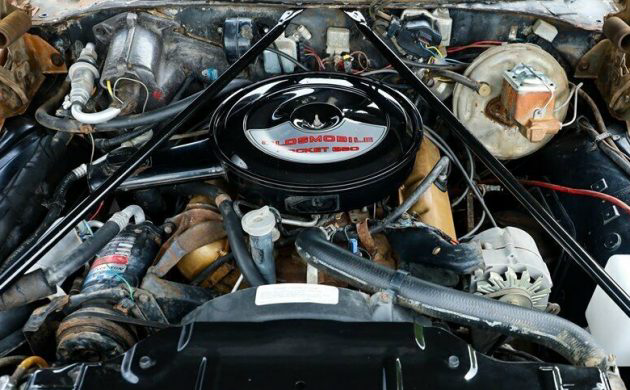 Power is provided by what appears to be a 200 net HP, 350 CI V8 engine. The seller doesn't state which 350 engine specifically but the VIN indicates it as identified. The seller claims that the engine is original but makes no mention of its mileage, improvements, or operating characteristics. While a three-speed manual transmission was still standard in '72, this Vista Cruiser is equipped with the almost universally found Turbo-Hydramatic automatic transmission.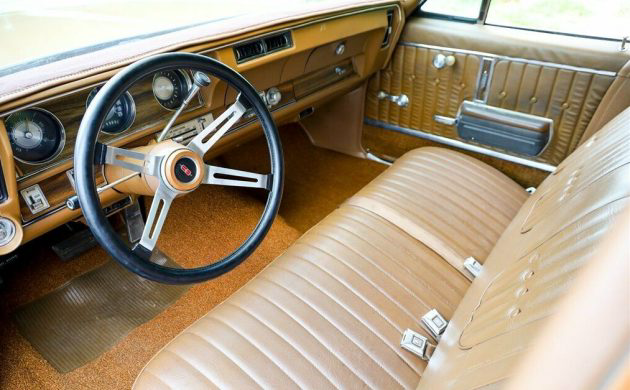 The interior is still in possession of a lot of originality including the door panels, dash pad, and seating upholstery, which is supposedly in need of minor repair. The carpet and headliner, however, have been replaced and they look great. This is a three-seat wagon with a folding third seat in the way-back and it adds to the entire Vista Cruiser experience. And speaking of the way-back, it appears that this Vista Cruiser has seen minimal cargo hauling as its interior side panels are still in great nick. The Big "X" rally steering wheel is a nice touch even if it seems out of place in a wagon.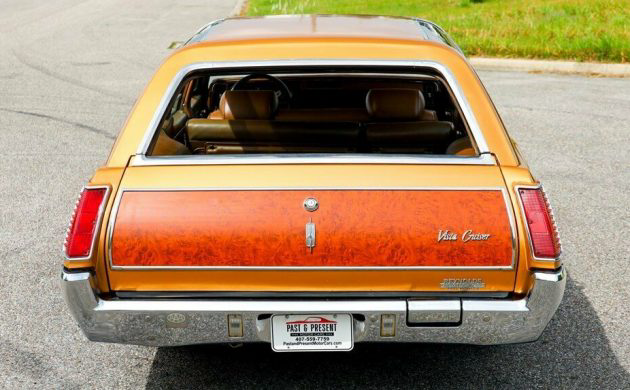 The seller claims, "This is a very reliable muscle car that you can drive and enjoy". I wouldn't refer to this wagon as a muscle car, if that were the case, it would be a Vista Bruiser, but why does it have to have any association with "muscle"? There are so many great old cars that have no muscle car leanings and should be appreciated for what they are. I like this station wagon as it is and for what it is, how about you?