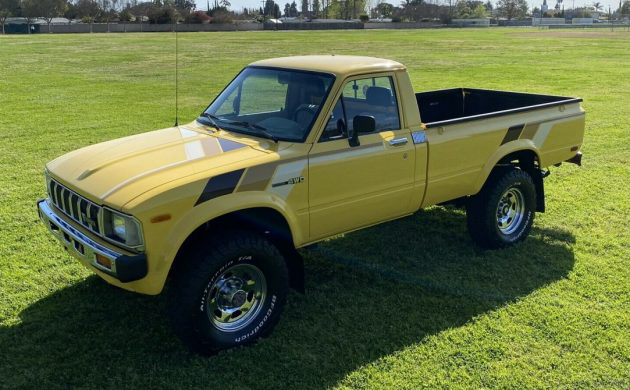 The seller of this pristine 1983 Toyota SR5 pickup notes that his father-in-law purchased the truck new, so it's been in his family for some time. Sporting the SR5 package and wearing great original colors, the Toyota benefits from a recent frame-on restoration, which is becoming increasingly common on Toyota trucks of this vintage. Of course, the sales results speak for themselves in terms of the frequency with which these trucks end up fetching big numbers at auction. This Toyota can be found listed here on eBay with bidding at $15,670, and the reserve still unmet. The truck is located in Garden Grove, California.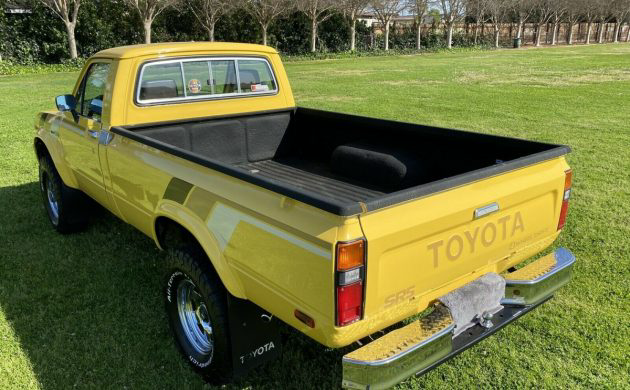 While we typically shy away from featuring restored vehicles on these pages, it was clear this truck had been a well-loved survivor prior to its revival. The body is laser straight, and presents incredibly well courtesy of fresh paint and OEM decals. Bumper chrome appears to be excellent as well, and the bed looks like it was never used courtesy of a bed liner product. The SR5 package is the way to fly on one of these if you're shopping for a Toyota truck of this vintage, and while its stock condition is quite pleasing, I'd be sorely tempted to bolt a roll bar in the bed with some KC Hilites parked on top in the Back to the Future tradition.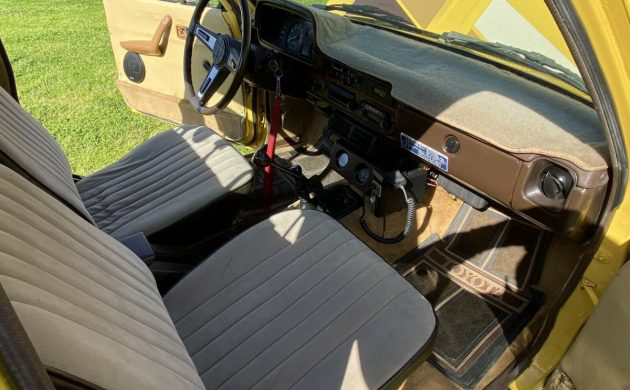 The seller doesn't mention any restoration work done to the interior, and that's fine with us – it looks like a nicely preserved original cabin, and if I had to guess, this Toyota was maintained to a high standard before the restoration work too place. In fact, it was more likely the case of an owner who loved their truck so much that they decided to return the favor and treat it to a cosmetic refresh where needed. The buckets look to be in very good condition, and the same goes for the rare OEM rubber floormats and factory dash. No word on if the cover is hiding some cracks, though. Mileage is indicated as being 168,000, which makes the condition of the interior even more impressive.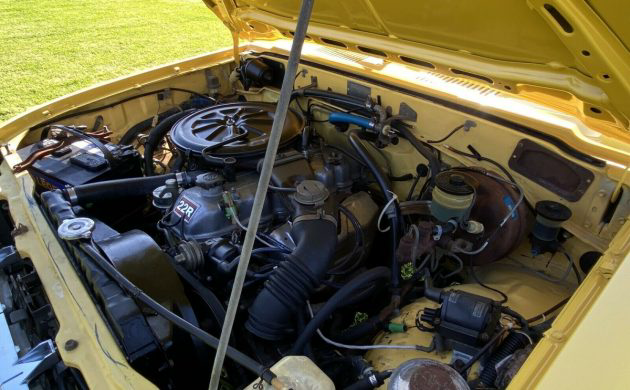 The restoration also included some work under the hood, as the factory 22-R engine was rebuilt a few years ago. Other work at the same time included a new carburetor, while the brakes, tires, and shocks are all new. The engine bay presents nicely, and although it's not a powerhouse, this 22R will likely outlive the truck should its pristine body ever rust away. The listing notes the Toyota is completely stock with no modifications, so if you've been looking for a survivor, give this one a closer look – but don't expect to get it cheaply, as recent auction sales at every major house indicates the days of the cheap Toyota pickup are long gone.