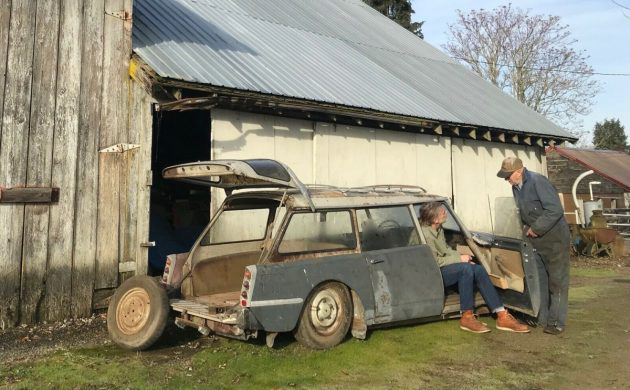 Discovered in Southern Washington, this black plate California special is a unique and very cool French find. The Citroen ID21F Safari is a quirky, but neat machine with styling that is unmistakable. Last registered in California, this Citroen has been parked roughly 35+ years . The good news about this unique machine is that it is quite complete with little rust to be found. Needing a lot of attention to either be revived or restored, this Citroen is currently up for the opening bid price of $500.00. Be sure to check out this neat wagon here on eBay out of Kirkland, Washington.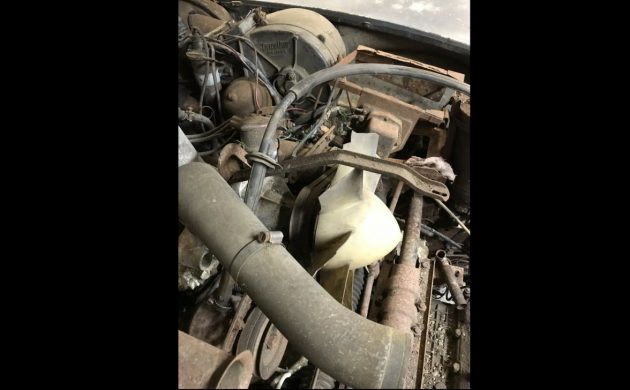 The engine compartment is partially dismantled with the radiator removed. Many of the engine components are crispy with rust and mild pitting. It would appear that all of the major items are included, but there is always that possibility of a small item or two that could come up missing on assembly. No effort has been made to revive the engine, and the brake system is bone dry having leaked out at some point in time. The front brakes are locked up, and there is an aluminum under tray that was eaten up by the leaking brake fluid.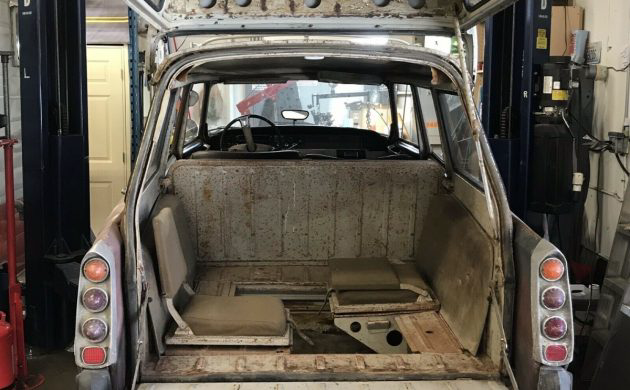 From what little we can see of the interior, I would venture to say that it aged okay. There is some peppering of rust in the rear storage area, but the foot well of the fold up cargo area seats is rock solid.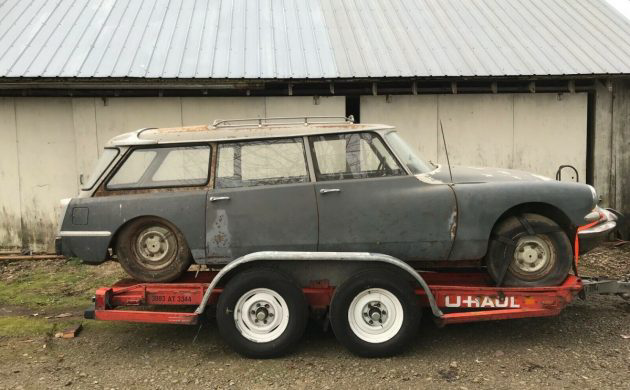 Despite a few primer touch-up areas, and a couple of dents and dings, this Citroen has aged fairly well. You can see multiple dings in the passenger rear side door, as well as a bend on the passenger side front door. The driver side is almost without issue, besides the lower section of the driver door. A slight wave from being clipped, the driver door is otherwise in fine shape. Despite the low rust, there is some rot to contend with. There are a couple of small holes on either side of the front floors, and there is rot that has developed on the lower part of the channel for the rear suspension. A mouse appears to have inhabited the area fueling the rot, but thankfully the walls, and the structural integrity is still rigid. A great opportunity for a restoration, you can rest assured that you would certainly be wheeling in a very unique French station wagon. Are you a fan of these ID21F Safari's?
Have something to sell? List it here on Barn Finds!