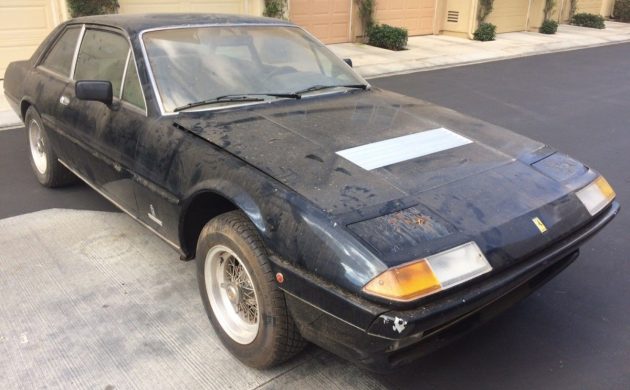 For many years, the front-engined, four-seater Ferrari 400 was a red-headed stepchild in the company's lineup, often one of the cheaper cars you could buy (aside from a Mondial) that wore the prancing horse badge. Its fortunes have shifted slightly in recent years, perhaps due to the rocketing prices of other collectible Ferraris or maybe admission that a four-seater V12 Italian GT isn't such a bad thing after all. Find this disassembled example here on eBay with one bid to $15K and no reserve.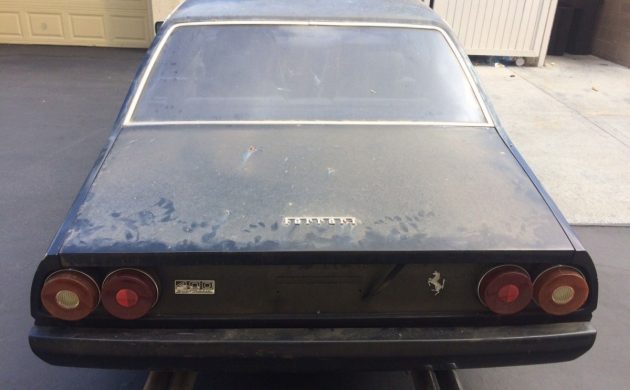 This is the pre-fuel injection model, so it features a carbureted V12 that's been removed from the car along with the automatic transmission. The seller notes that the cams have also been removed, and the engine appears otherwise complete in photos (less the air filters assemblies). Body-wise, the top picture appears to show some surface rust on the headlight doors but no other significant rot is noted.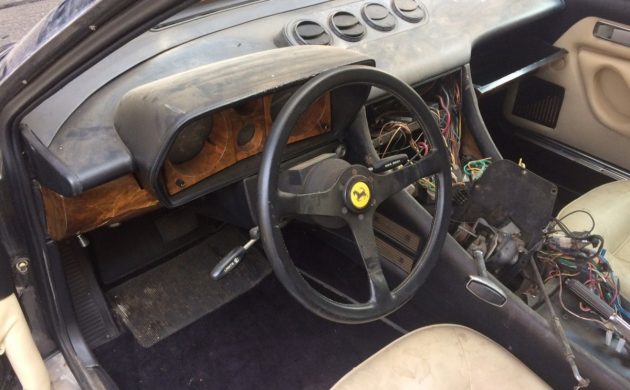 Exposed wiring to this degree in an interior always gives me pause. This is clearly a project that started and was left unfinished as a critical juncture. Did the HVAC panel need to be removed, or was a period alarm system wrecking havoc? Either way, this is a mess for the next owner and could potentially be the source of long-term frustration depending on what problem the previous owner was trying to solve.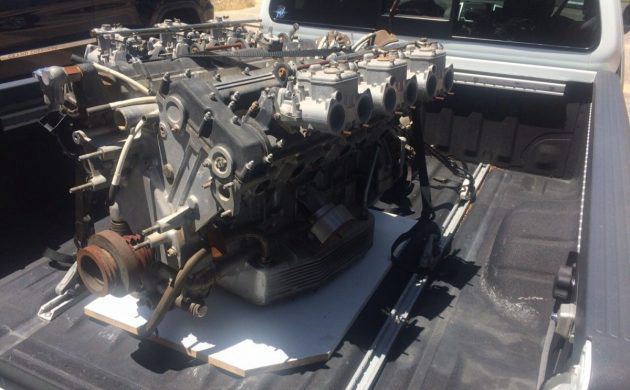 The good news is the interior itself appears to be in good shape, and the backseat largely unused. The seller offers no reason for the engine and transmission removal, but does allude to the fact that the 400 repeatedly failed smog inspections in California, so perhaps a frustrated owner figured they'd perform a full rebuild or swap another motor in entirely. Regardless, the 400 is begging for completion, and with no reserve, there could be a bargain in the making.
Have something to sell? List it here on Barn Finds!