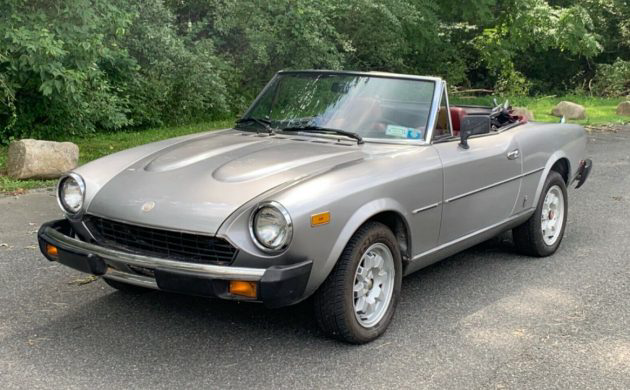 Well, if you know anything about the Fiat 124 Spider, it is a labor of love. This silver Fiat 124 Spider shows 132,000 miles but is said to be in great condition for its age. This car is located in Flanders, New Jersey which may mean that it is from the same dealer that the 1981 Fiat 124 Spider Turbo that we covered last week. This convertible sports car is listed here on eBay and is currently bid to $5,110 with 3 days remaining.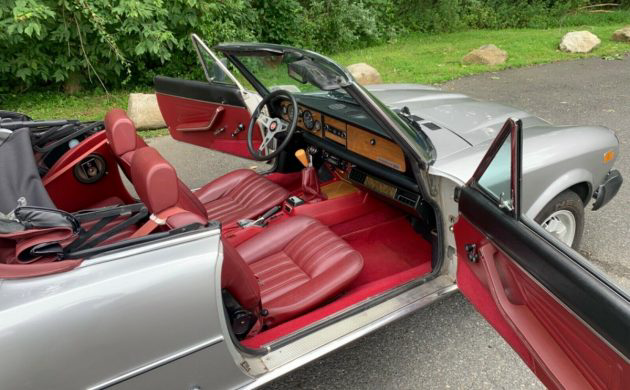 The red leather interior and wood appointed dash look inviting in this little sports car. However, there is a crack in the dash but the soft top is said to fit well with no leaks. The gauges and electrical system works. The body is in great condition and the paint has a few scuffs but no rust is evident.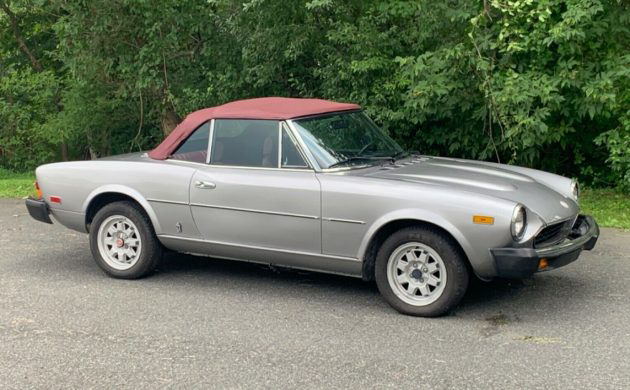 The seller encourages an in person inspection because the car is being sold as is. It may be the silver paint and shadows but some of the body panels look to be different shades. The wheels also look like they may be missing the correct caps. The 1981 Fiat 124 Spider was fitted with a 2.0 liter twin-cam inline four-cylinder engine which produced 102 horsepower and 110 lb ft of torque.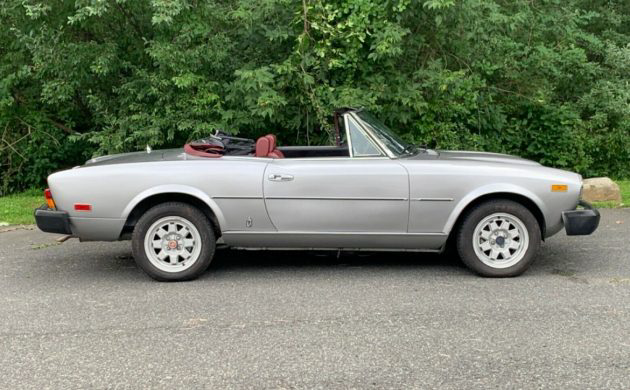 I am no Fiat expert but this seems to be a fun car to drive with its 5-speed manual transmission. My brother who owned a used Fiat 124 Spider in the 1980's does not have any good memories of his car. He constantly had mechanical problems and added his fair share of oil to keep the car going during his ownership. I am a little surprised at the bidding. At auction, I have always seen these cars under $5,000. Let me know what you think.