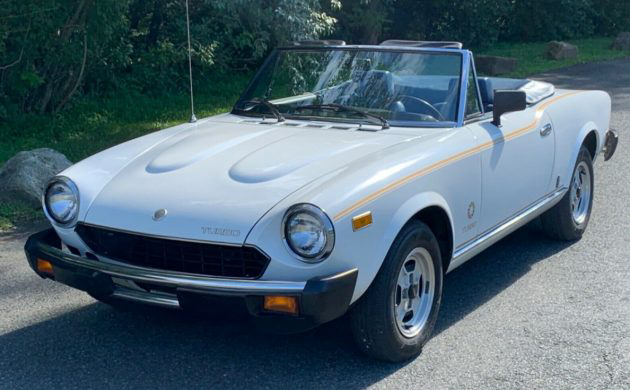 I didn't even know that Fiat produced a turbo 124 Spider! But apparently 700 of these models were built for the US market. Located in Flanders, New Jersey, this convertible sports car is listed here on eBay and is currently bid to $8,799 with a whopping 29 bids. The auction still has 4 days remaining. This model of the Fiat 124 Spider is said to cover 0-60 in 8 seconds.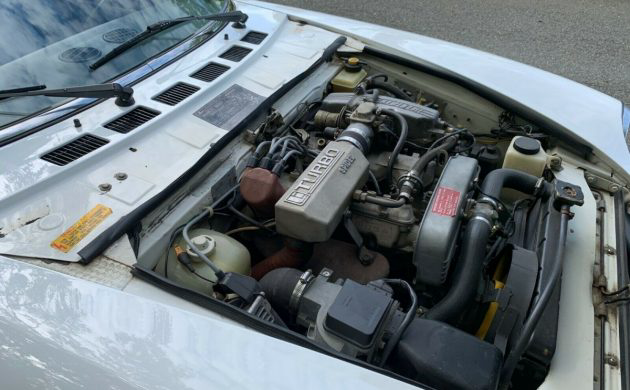 What really stands this car apart from the others is the fact that it is turbocharged. The Turbo Fiat 124 Spider was produced as a joint partnership between Fiat and Legend Industries. The 1981 Fiat 124 Spider was fitted with a twin-cam inline four-cylinder engine which was boosted by a Legend installed turbocharger. This increased horsepower from 102 hp to 120 hp and boosted torque from 110 lb-ft to 130 lb-ft.
Another cool feature on this car is that the transmission is a 5-speed manual gearbox that would make zipping around-town fun. With only 25,000 miles on the odometer, the car appears to be in great shape. The cost of the turbo upgrade was around $2,700 for the Mitsubishi turbocharger and special exhaust manifolds. The car is said to have no rust and is close to mint condition.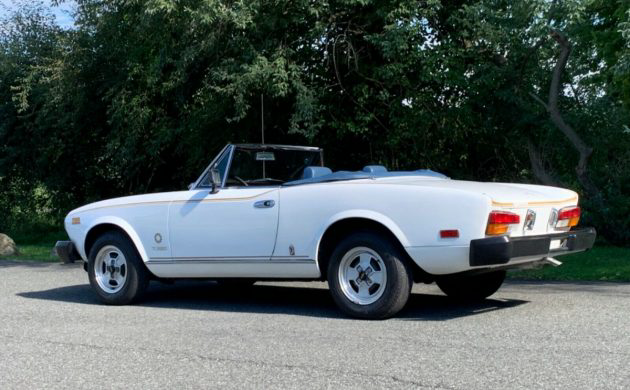 In the early 1980s, my older brother had a red Fiat 124 Spider. He was constantly working on the car and had all kinds of electrical and mechanical problems. I remember a mechanic telling him not to drive it over 60 mph or the freeze plugs would drop out of the block. Has anyone owned one of these? What is the premium that turbo models sell for?