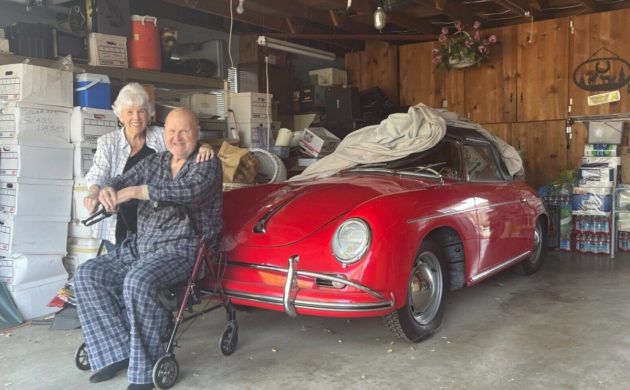 These are the stories that make you smile and wince at the same time, as seeing a longtime owner part with a treasured car is always an emotional experience. Of course, then we have sellers who repeatedly refer to the caretaker as an "old man" – surely, he's going to see the listing – which leaves a pretty lousy taste in your mouth, knowing full well the previous owner likely didn't receive a fair price. At the end of the day, that's the individual who did an admirable job preserving this rare 1959 Porsche 356 Convertible "D" roadster for the long term, apparently sinking $100,000 into its upkeep over his 40 years of ownership. Find it here on eBay with bidding up to $120,100 and no reserve.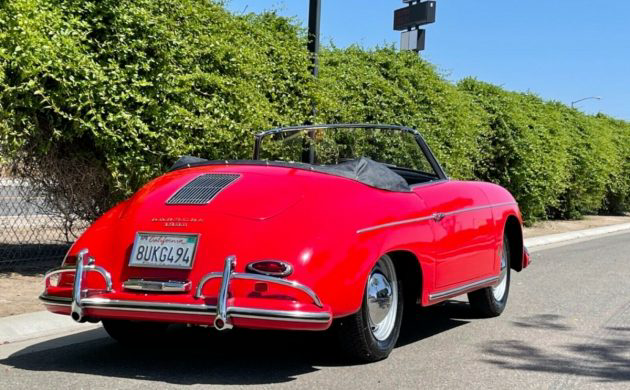 "Got too old" is one of the more insulting things you can say to someone, particularly a car enthusiast who clearly knows a thing or two about significant vehicle preservation. Yet that's how this seller describes the course of events leading to the Porsche's long-term slumber. I just hope that people who throw around careless phrases like that someday have to see their collection broken off, piece by piece, with someone half their age saying, "Gee, it's a shame you got too old." Anyhow, the Convertible D is a rare bird, and certainly deserving of the $100,000 in maintenance the previous owner claimed to have spent. Fewer than 1,500 were made, and it's considered the spiritual successor to the Speedster.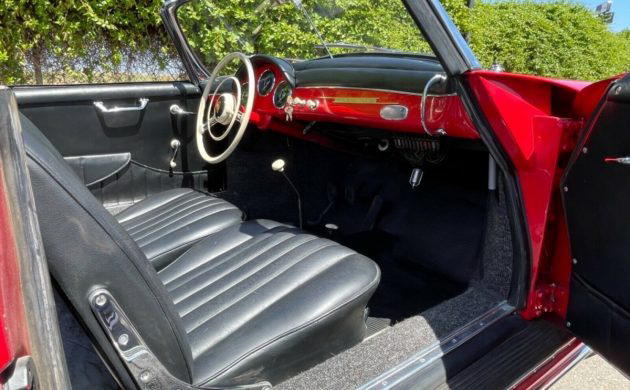 With Speedster sales waning, Porsche knew it had to build a model to satisfy the weekend racer crowd while also improving the basic Speedster formula. Revised windshields and rear glass; actual side roll-up windows; vinyl tonneau cover; door pockets; coupe-style seats with extra padding compared to Speedster seats; and the option of a 1600 Super engine or 1600 "Normal", with a mere two ordered with the four-cam Carrera engine. When you take all these changes into consideration, it's clear Porsche wanted to build a Speedster-like car with some additional creature comforts to bring more owners into the fold.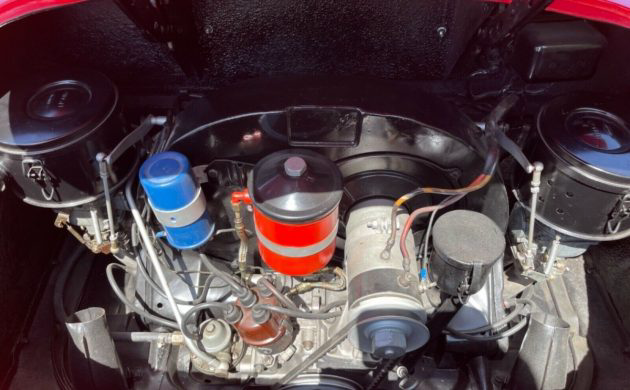 What's ironic about all of this is how much complaining many of us do about what Porsche has "become" in terms of the size and the weight of its cars. I still believe the company is a long way from home at the moment, but it's also a bit of history repeating itself considering what the Convertible D must have appeared to be compared to the original Speedster when viewed by the hardcore enthusiasts of the day. While it's sad to see the rare convertible leave the garage of an owner who clearly cherished it, hopefully it will go to a new caretaker who will pass it on to a next-generation enthusiast instead of ending up in the hand's of the neighborhood eBay flipper.