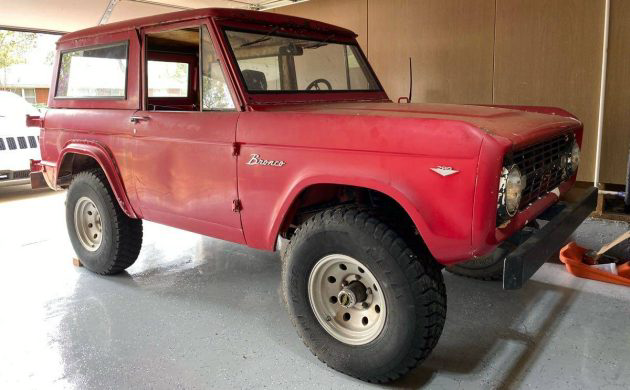 We appreciate Ikey Heyman for sending this tip our way. This 1966 Ford Bronco is clearly a project but it looks restorable to me but will need some work. The Bronco is listed here on craigslist for $13,999 in Denver, Colorado. The red exterior is dull and the interior shows quite a bit of surface rust, even on the removable top.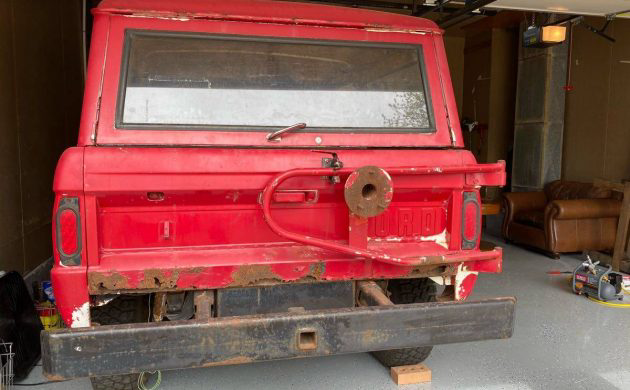 The Bronco is equipped with a removable hardtop and is claimed to be a rare find. The seller states that he bought it and it has been sitting in his garage for the past 2 years. You can see some rust through on the bottom of the tailgate but there is no rust on the frame. The tires are said to be good and spare parts are included with the sale.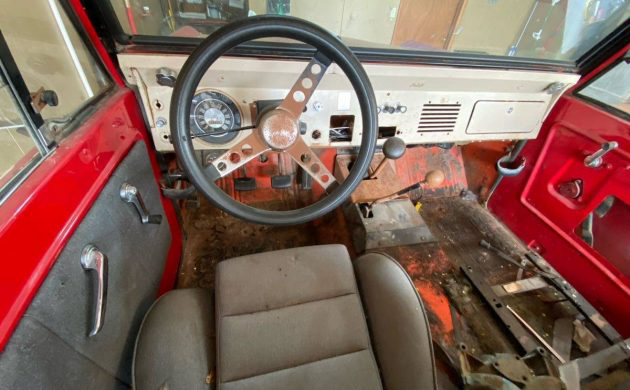 The interior looks like someone started taking things apart as there is no flooring and only one seat in place. With 1966 being the first year of the Bronco, it was offered in three configurations including the two-door wagon, half cab pickup, and open body roadster.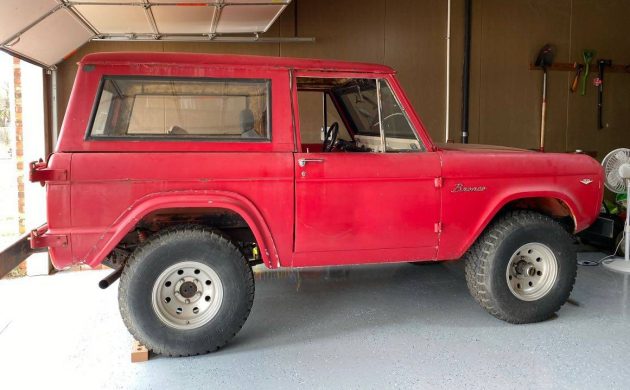 Engine options included a 170 cubic inch inline six-cylinder engine, a 200 cubic inch inline six-cylinder engine, and a 289 cubic inch V8 engine. The ad does not reveal what engine is under the hood but the seller does state that the clutch is out.