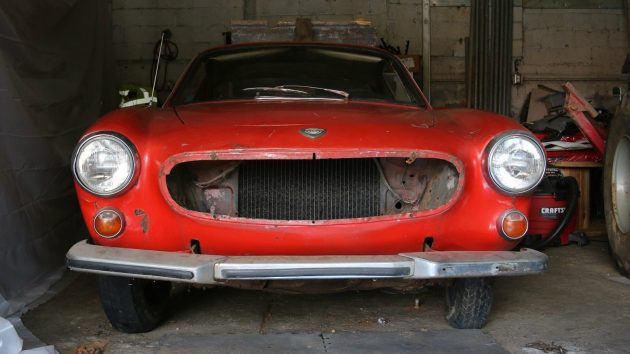 We don't know a lot about this example of Volvo's sports car apart from the fact that it was last driven in 1997. It's showing 190,000 miles and might make someone an interesting project. It's for sale here on eBay where the buy it now is $6,999 but thankfully lower offers are being considered–I think the asking price is optimistic. The smiling car (well, look at that open grille and tell me it's not grinning at the thought of being put back on the road!) is located in Charlotte, North Carolina–how did this import get in with all those stock cars?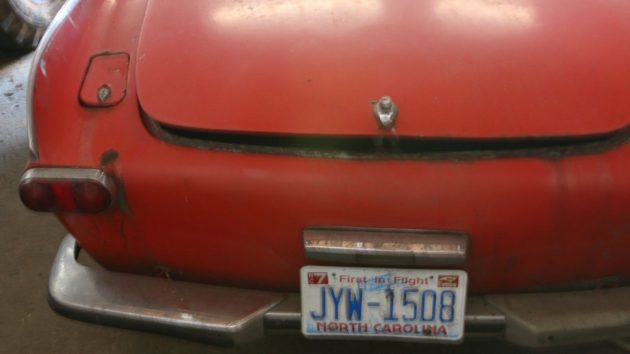 As you can see from both this shot and the cover picture, there's some rust around the edges of this Volvo. Certainly more than I'd like to see. The seller actually describes it as being a solid car. I think I'd like some more pictures than we have here. 1800s have some really vulnerable spots for rust and after looking over this forum thread I'd want to see pictures from specific spots.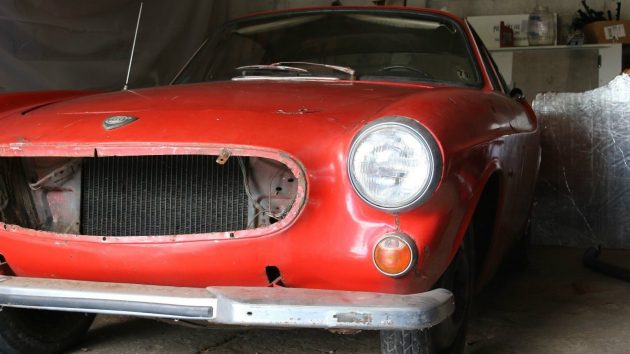 And although it gives it that nice smile, I'd want to know where the grille is as well. I didn't see it in the other pictures of the car.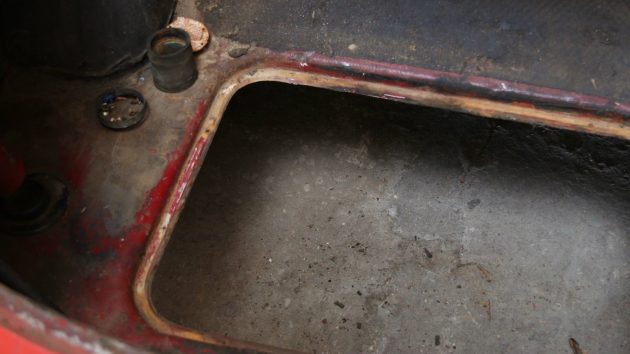 While I'm encouraged by the lack of rust in this shot, there's a missing item; the fuel tank. According to the ad, the tank needs to be treated or replaced. Unfortunately, we're not shown any pictures of it, so I'd count on having to replace it.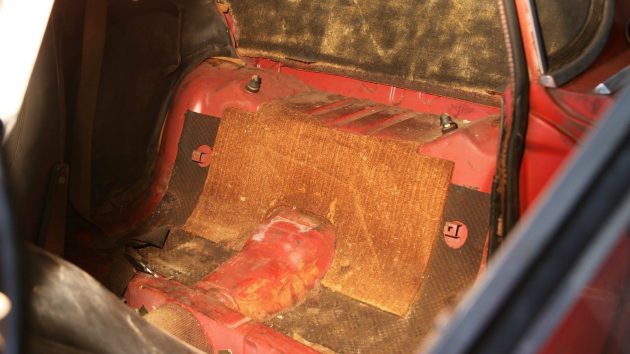 The lack of rust in this shot is also encouraging. Unfortunately, it's the only picture of the interior. Well, apart from this one which is the rear seats separated from the car, but at an odd angle. I really don't understand the photography in this ad.
I'm guessing this is the original four cylinder engine, with twin SU carburetors making it look like a British car under the hood. I would certainly need to know more, like the type of transmission (automatic, manual or manual with overdrive) and whether or not the engine is free before I'd make an offer, and to be honest it wouldn't be close to what they are asking. However there's enough good bones in these pictures that if I were hunting for a 1800, I'd at least ask some questions. What about you?