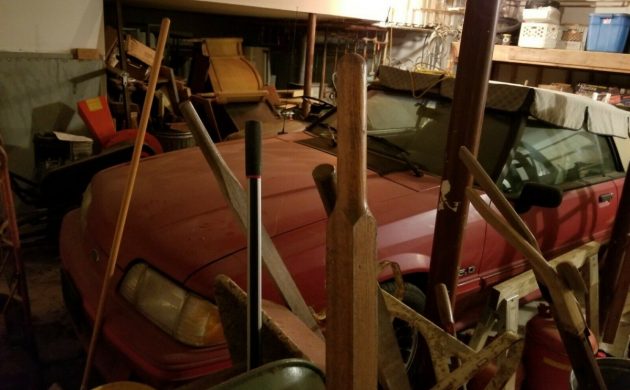 It's rare that a garage find like this 1988 Ford Mustang GT convertible should appear in one of my favorite spots in the U.S., a little slice of heaven known as Cape Cod. The hook-shaped peninsula off of Massachusetts is certainly a great place to own a convertible, but I can't recall too many finds like this emerging from that part of the world. This Mustang has been parked since 1998 and will need a clutch and new top among other fixes associated with a long-dormant specimen. The Mustang has 65,000 miles and is a desirable manual example, and is listed here on eBay with bids to just over $3,000.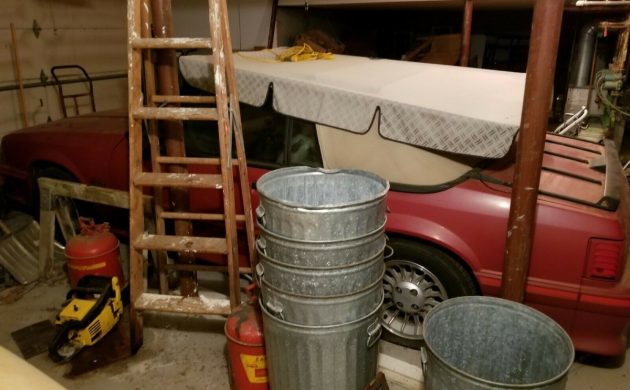 The Cape is a place that explodes with tourists in the summer months, and as such, the natives understand they have a role in protecting and preserving what's theirs. Environmental stewardship is almost a prerequisite to living there, so it's not surprising that a dead muscle car like this was forced into garage hibernation. Of course, many folks also only live there part of the year, and in that scenario, it's not hard to see how a car might end up languishing for over a decade after a relatively simple clutch failure.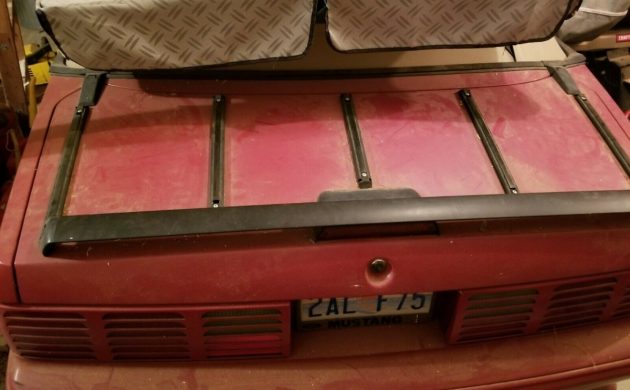 The plate doesn't strike me immediately as being a Massachusetts tag, and if the owner is a snowbird who isn't even within an hour's drive in the winter, than it's even easier for the initial diagnosis to snowball into an avalanche of deferred maintenance. The seller notes that the car was running when parked, so perhaps the clutch was just weak when it first started seeing less frequent use. The red paint is cloudy, and while the seller mentions the prospect of repainting, I suspect this finish will come back with a solid buffing – it just looks tired at the moment.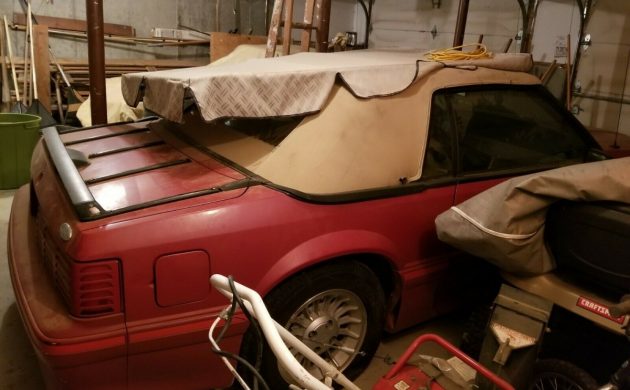 The color combo reminds me you could buy a Fox body convertible that wasn't two-tone, as so many of them had the lower body cladding that contrasted with the finish up top. The paint really doesn't look this bad (to me) from this angle, but obviously you won't know fur sure until after an in-person inspection is performed. If this was a summer car, it's possible the interior is mint or it's destroyed, depending on how often it was left with the soft top parked in the down position. The ultimate summer car, for sure, and living in one of the best places for daily convertible use in the warmer months.
Have something to sell? List it here on Barn Finds!