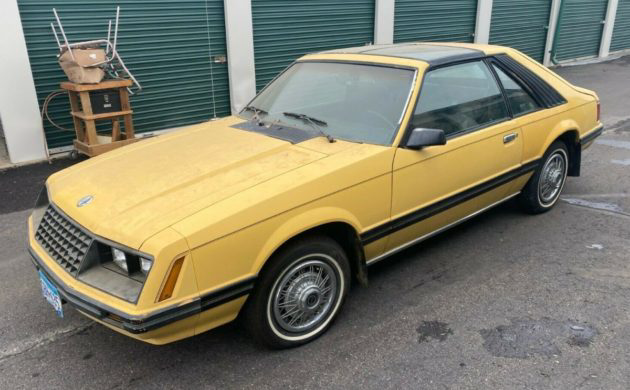 Update 3/27/20 – Another big price cut! This Mustang is now listed here on eBay for $6,500 or best offer. Are we getting closer?
Update 2/19/20 – The seller has cut their asking price by two grand! Is that enough to find a buyer though?
From 2/8/20 – This 1982 Ford Mustang GLX may not be everyone's idea of a performance car, but it is an interesting alternative to the GT if you're looking for a Fox Body. The reason I say this is because it could be optioned to the hilt when new and still come with a respectable 3.8L V6 powerplant. Of course, the wire-look hubcaps pretty much tell you all you need to know about this car's intentions, but Ford did allow customers to order a GLX with the V8 and TRX wheels. Check out this long-parked survivor here on eBay where it's listed with 63,000 miles for $9,500 or best offer.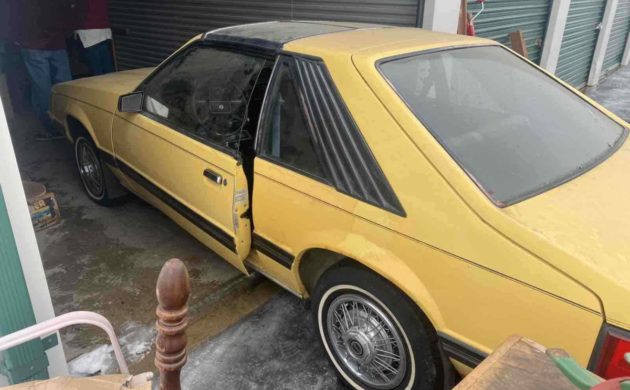 There's some great info out there about why the GLX was such an intriguing model at the time. Ford was basically allowing customers to not live with a penalty-box base model but also avoid stepping up the "powerful" GT if that wasn't their bag. The GLX allowed customers to have a more luxurious driving experience if that was their priority, without sacrificing access to performance if speed was also a must-have. The GLX set the stage for the later LX trim, which effectively offered a lower-spec model with GT-grade power and performance – with a lighter overall curb weight.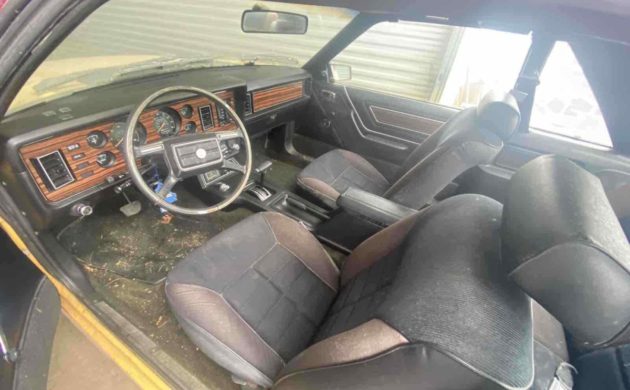 Now, this particular car really was the epitome of how Ford intended most GLXs to be ordered, with the automatic transmission, six cylinder engine, and fancy hubcaps. Still, it came with a handsome woodgrain-look dashboard fascia, and the four-spoke steering wheel was intended to invoke some sense of sportiness. The rest of the cabin was standard Fox Body fare, though it's worth noting in this case that the bucket seats appear to be in excellent condition, and aside from a good vacuuming, not much else is needed to have the cockpit looking top-notch.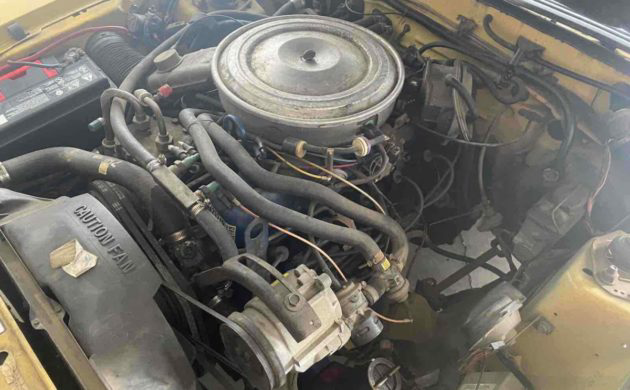 The engine bay appears surprisingly clean for a car that I'm sure has been parked for some time. The seller notes that it runs and drives, but that's all he shares for details on mechanical health. The optional T-tops give this car some level of sportiness, but it'd be further enhanced if the original owner had opted to stick with the manual gearbox. Still, the great colors and surprisingly well-preserved interior make this GLX worth a look if you've been hunting for an obscure Fox Body that isn't a GT or a pace car tribute. Would you spring for this
Have something to sell? List it here on Barn Finds!