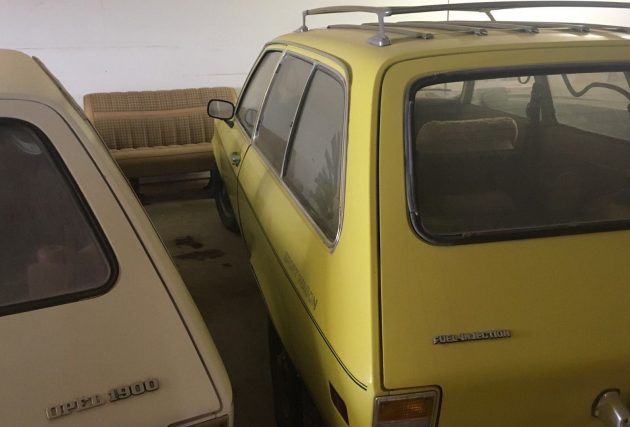 File this under, "Why can't this happen to me?" The seller claims he purchased a garage building and inside were two fairly solid Opel 1900 Sport Wagons. The now-former owner of the garage doesn't want the cars, and neither does the new building owner. They look really decent, and the seller is opening bidding at $200 for both cars with no reserve! Though the lack of title may be an issue for some, those of us in states that create exceptions for older cars should take a look. Find it here on eBay and located in New Mexico.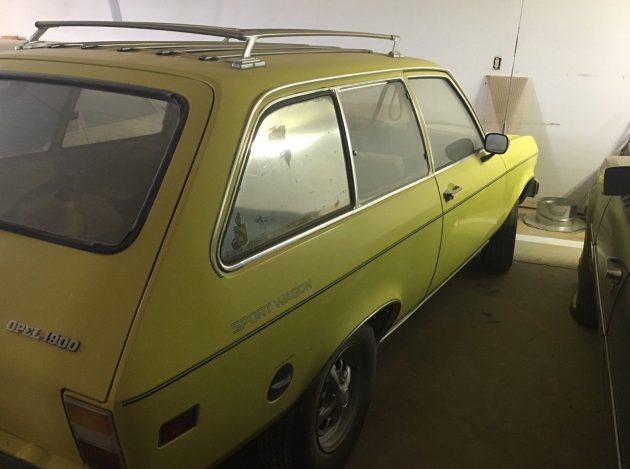 The Sport Wagon was actually a pretty sharp looker, with a three-door body and large rear cargo hatch. Engines were small but efficient, with this one likely having the 1.9L four-cylinder. The body on the yellow car looks quite nice, and the presence of factory decal kits and badges may indicate this paint to be original. Body lines look incredibly nice, with relatively few door dings.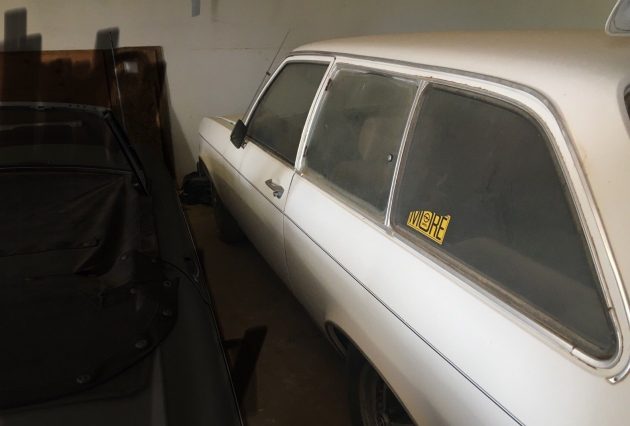 Barely any details are provided about either car. The white one looks a touch scruffier than the yellow car, but that's not saying much as they both look pretty good. The Opel 1900 Sport Wagon was based on the Opel Ascona as it was known in Europe, and cars like these were imported and sold through Buick dealerships when new. Unfortunately, poor execution on the sales side limited the successes of the 1900, and it's highly obscure today.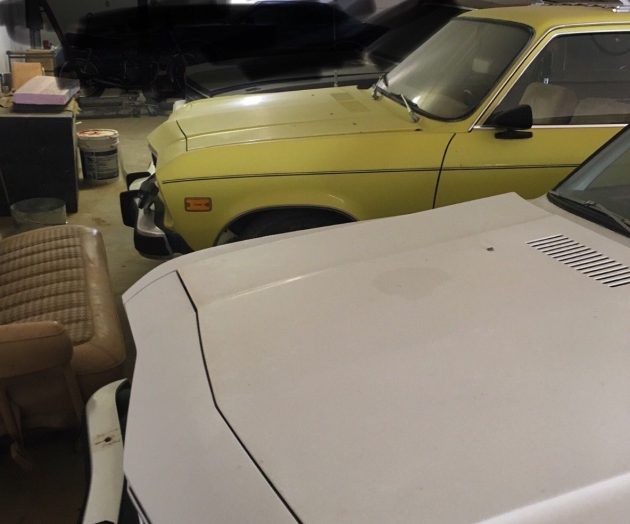 This garage environment looks nicer than some living rooms I've been in, and perhaps that dry storage arrangement has helped keep these 1900s looking so sharp. I'm still confused by the previous owner clearly holding onto the Sport Wagons for years and then deciding he didn't want them when the new garage owner came long – try finding a pair of these cars again that look this good and are selling this cheap. I'll bet you can't….
Have something to sell? List it here on Barn Finds!