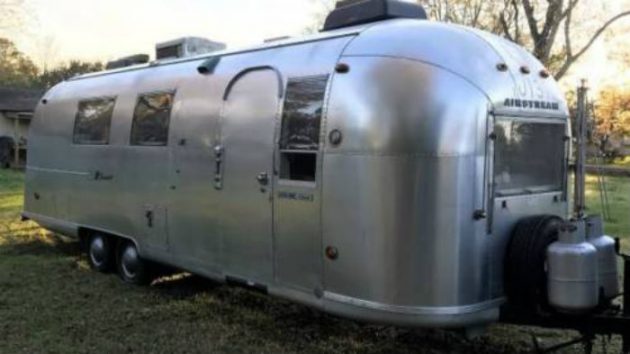 In case you haven't heard, "glamping" is one of the trendiest things amongst the well off. A shortened form of "glamorous camping," glampers frequently take older campers and dress them up with all kinds of modern conveniences. This 28′ 1966 Airstream Ambassador looks far too original for that to happen, and now it's for sale here on eBay with no reserve. Bidding as I write is up to $8,200 with 50 bids, so there's a lot of interest in this old streamliner. You'll have to tow it home from Conroe, Texas if you are the winning bidder.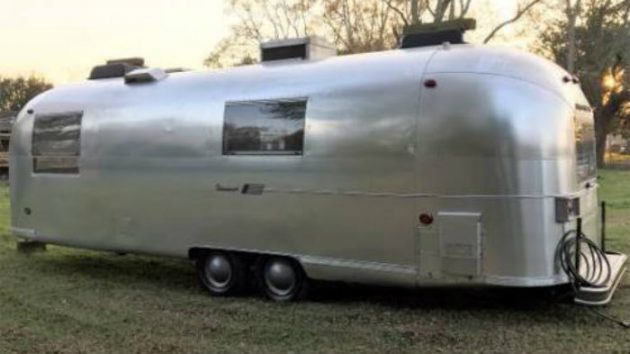 The seller tells us there's only one small dent on this Airstream (top front). It "pulls great on the highway" and has four new tires as well as functional brakes. We are to assume the air conditioning is non-functional, and to avoid leaks the two rooftop units are covered with tubs at the moment. The seller is also unaware if the propane system is working or not.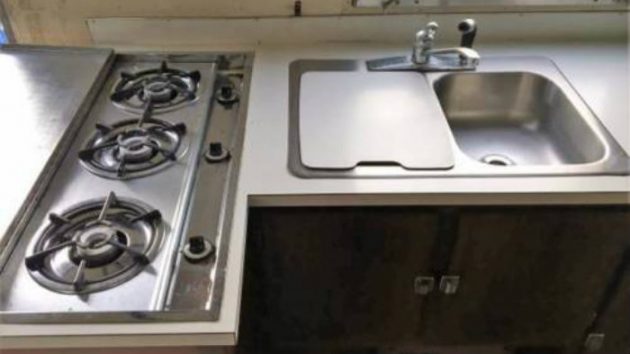 Inside, the camper looks cleaned and at least relatively well taken care of, although the seller cautions that you'll need to work on the exterior lights as well as the plumbing and restroom area.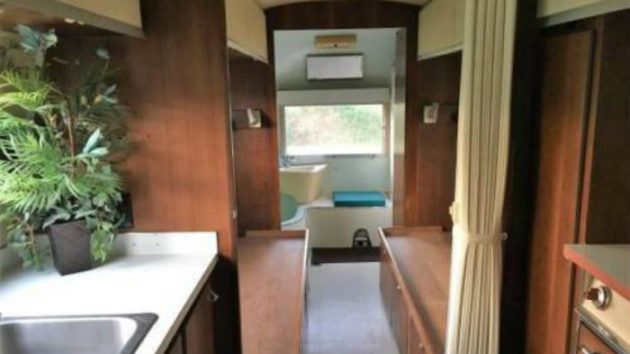 Looking towards the rear of the trailer, it's easy to see how these were a step up from the usual diner decor used in typical campers at the time–this looks more like a period hotel room to me. Can you imagine a car show or race weekend operating out of this level of comfort? What fun!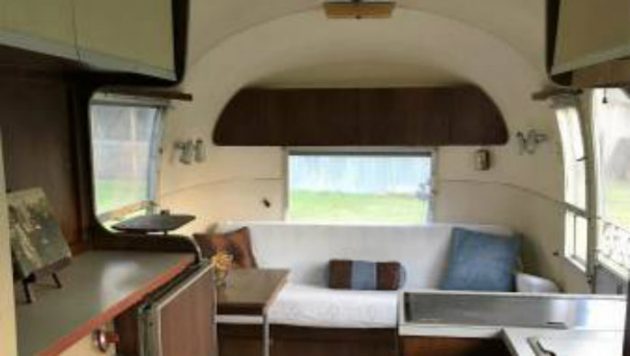 You're cruising in style in the front as well. Not only that, but you can hobnob with other Airstream owners — that's right, there are clubs galore to help you with technical advice, parts, towing help and anything else you can think of to make your Airstream perfect for you. There are even all kinds of parts sellers that specialize in Airstreams! So what do you think? Is Airstream camping (or glamping, for that matter) in your future?