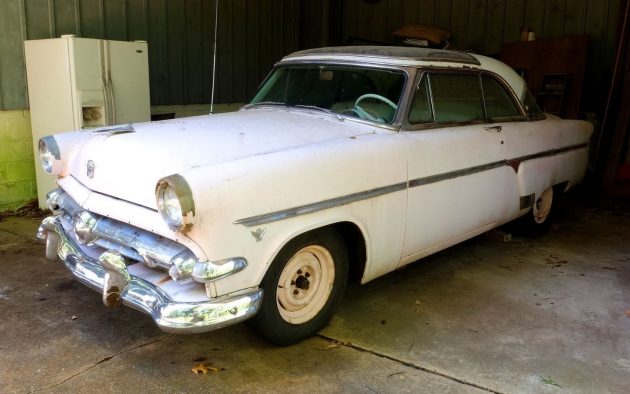 This may look like a plain old Ford, but this Crestline is actually the special Skyliner model. That means it has a glass roof over the front seat area. That might not be the best thing if you plan on driving the car, but it's awesome if you are wanting to restore or collect. These aren't as rare as the Mercury Sun Valley version, but it still makes it worth a look. The seller claims that it has only seen two owners and 80k miles. They have it listed here on eBay with a 3-day auction and no reserve, so you had better move quick!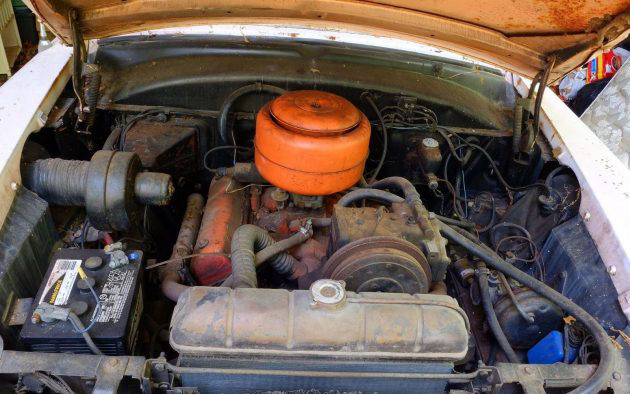 The engine doesn't currently run, but the battery is from 2013 and the seller claims that it was drivable up until a few years ago. It's not seized so there's some hope that it could be made to run without too much effort or expense. After getting it running and cleaned up a good assessment can be done to see if it should be restored or preserved as-is. I'd lean to keeping it original as long as there isn't too much cancerous rust underneath.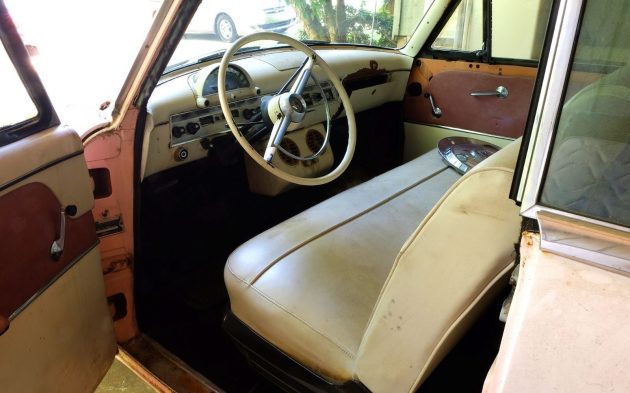 Even if there is a hole or two in the floors, they could be repaired and painted without redoing the whole car. The interior looks decent so with some cleaning and sorting, it might be liveable. It might be worth getting that aftermarket air conditioning unit back up and running though…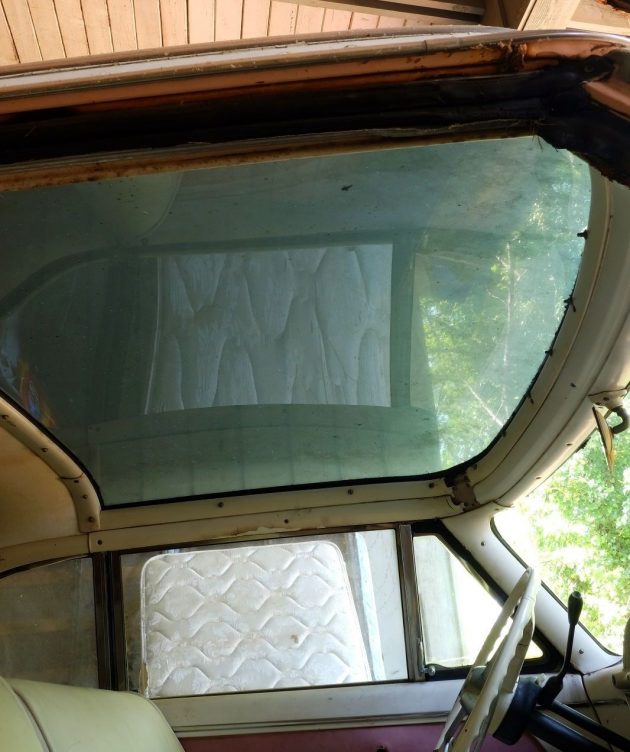 Things might get a little toasty inside on sunny days! That curved glass is awesome though and definitely makes this otherwise plain car standout in the crowd. Well, that and the paint…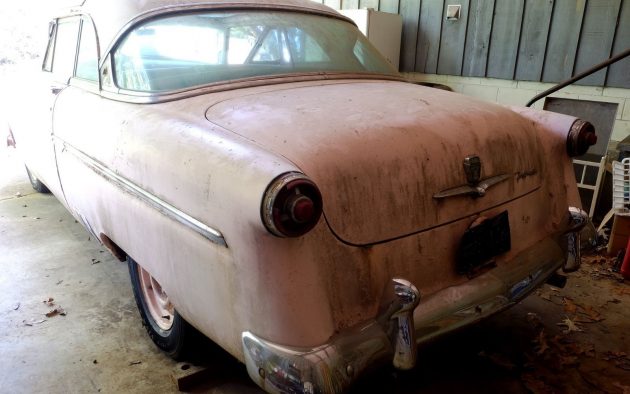 At first glance, we probably all assumed this thing had been repainted. Mary Kay car maybe? Turns out this that coral pink was a factory color and it's what this car should be wearing. The first photo in our write up looks pretty washed out, but underhood shots makes me think it could the original paint. It would be interesting to see what become of this cool old cruiser. Will it get restored or will someone clean it up and attempt to stave off the effects of corrosion?