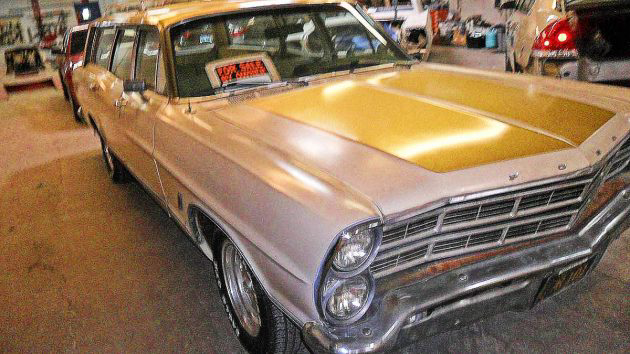 Rocco B has found us yet another interesting survivor. The seller is calling this a Galaxy but it's actually a Country Squire. It looks like it's solid and original except for that "parade float gold" paint and those wheels. You can read all about it here on craigslist. There were big changes made to the Galaxy in 1965, including replacing the leaf springs in the rear with a three-link setup with coil springs. This wagon was moved from California to Waterford, Michigan several years ago but still bears the California black plates.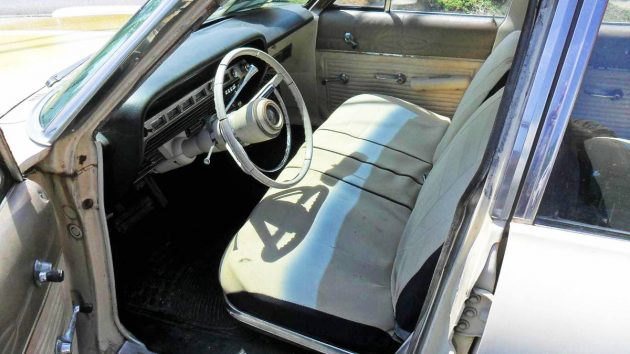 It looks to be in pretty reasonable condition inside. The upholstery on those seats is no doubt worn and needing help but the rest looks OK.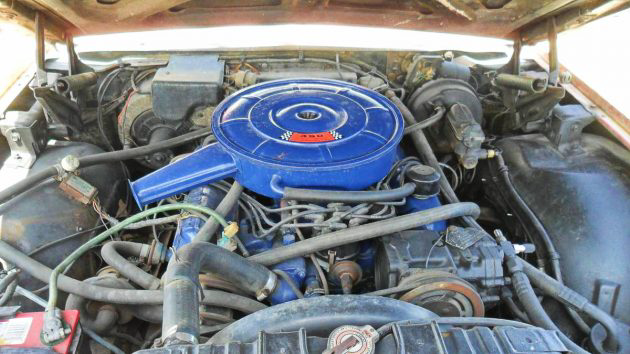 It all looks complete and original under the hoop. That 390 CID engine is rated at 275 horsepower and a gallon of high test fuel will get you about 10 to 13 miles.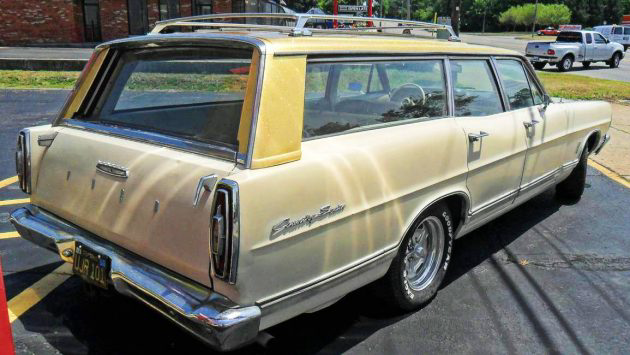 This wagon might be a nice driver just as it is if you don't mind, or can tolerate, the gold paint. The A/C works and hopefully, there are no other major issues. Either stock wheels or wheels more to your liking could be nice as well. One might wonder why it wasn't registered after it went to Michigan. Could this car have been bought online and found to have issues? After the paint and other issues are resolved, perhaps the brakes and suspension could use an upgrade. What do you think a fair price would be for this wagon in its current condition?