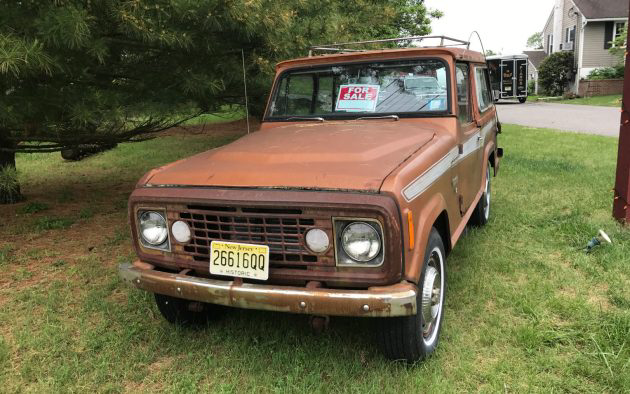 This 1972 Jeep Commando is the fancier SC-2 model, but it looks like you could call it the Corroded Commando and be more accurate at this point. However, the seller has spent quite a bit of time and undoubtedly money on refreshing a lot of the mechanical components, so bear that in mind before you dismiss this find as barely there. It's listed for sale here on eBay and is located in Ocean View, New Jersey, which might go a long way towards explaining where the corrosion came from. The buy it now price is only $2,495, probably due to the rust.
The Jeepster received a lot of changes for the 1972 model year, not the least of which was this non-traditional full-width Jeep grille, which seems to imitate the contemporary Chevy Blazer front end. Other changes included a wheelbase extension to 104″, bigger brakes, a stronger front axle, and sturdier front suspension. With what look to be the original paint and decals on this Commando, what you see is what you get.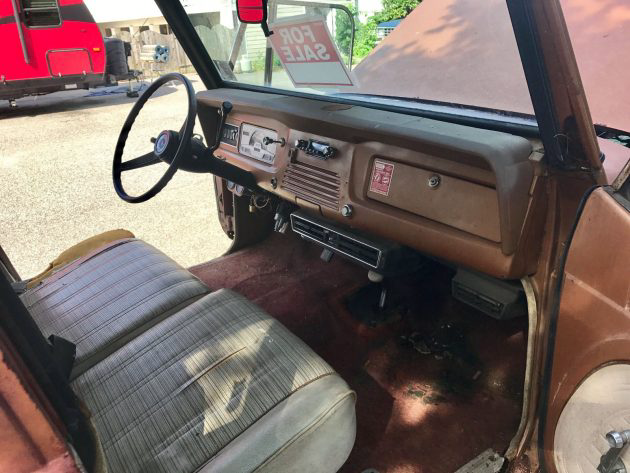 The interior looks to be original as well, although there seems to be quite a bit of mildew on the rear seats, and the door panels and carpet have also see better days.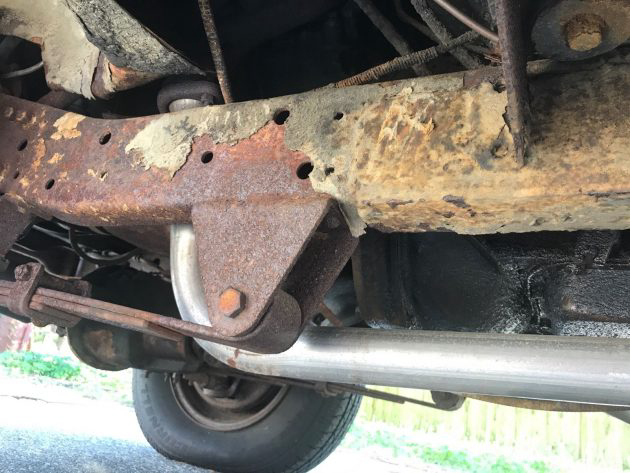 Looking under the Commando at the bare metal, we see some corrosion, but nothing that scares me too much. Also, we see a nicely installed exhaust system that must be brand new.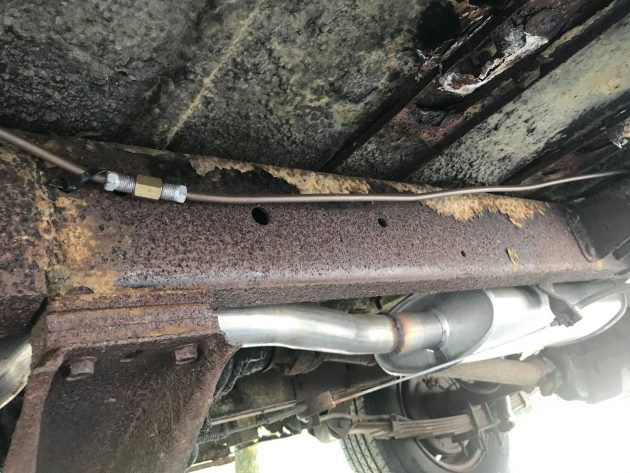 Here there's some more rust, and I'm sure the buyer will be patching floors as well as the obvious rust in the exterior panels. However, note the new brake line, new leaf springs arched 1″ over stock, and new tires. We're also told there is a new gas tank, windshield, fuel pump, alternator, starter solenoid, and rebuilt brake booster, and carburetor.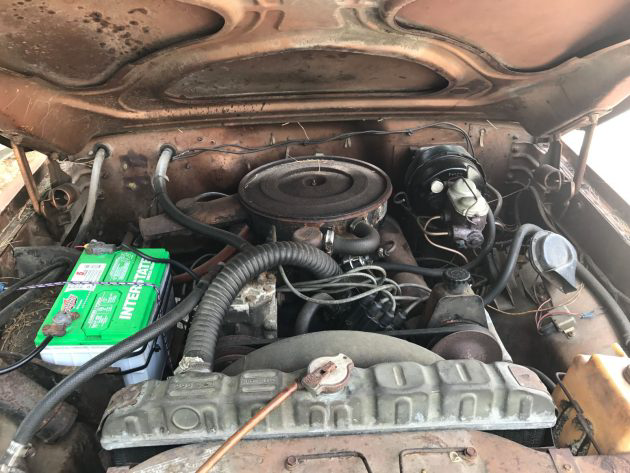 The SC-2 model featured AMC's 304 V8, albeit in 150 horsepower form (net). This one also has air conditioning, although since we aren't told it works, I would assume it doesn't. We're also told that the 304 "purrs like a kitten" and that the transmission, transfer case and engine have given no problems. Which leads to the dilemma. We hear often about fast flips with shiny paint over body filler and lots of mechanical needs. This seller seems to have been building the car for themselves and have approached it in a completely different manner; mechanicals first and cosmetics last. Do you think the final selling price will reflect on this seller's approach?