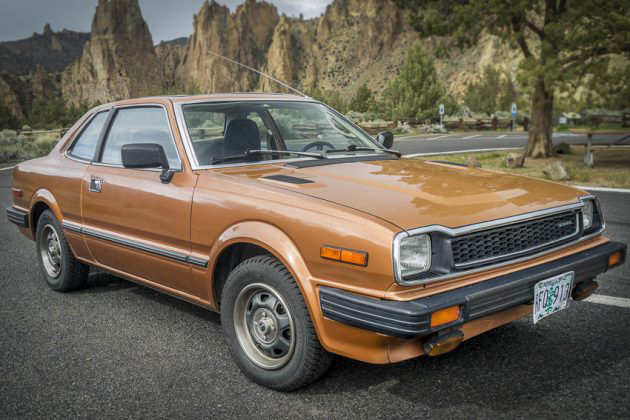 This thing is gold, Jerry, gold! This 1980 Honda Prelude is gold in more ways than one, not just in color. This ridiculously nice car is listed on eBay with a ridiculously low bid of just over $1,000! The next owner could fly in and drive it home from Bend, Oregon. Of course, you'll still have the airline ticket, gas, hotels, and food for the return trip, but think of the memories you'll make. The seller has a buy it now price of $3,700 if anyone doesn't want to take a risk on losing what may be the nicest first-gen Prelude for sale in the US right now. This Prelude is a future (or, present?) collector car, there is just no question about that. My gut says to buy and hold this one, but I'm trying to reason with my unreasonable gut..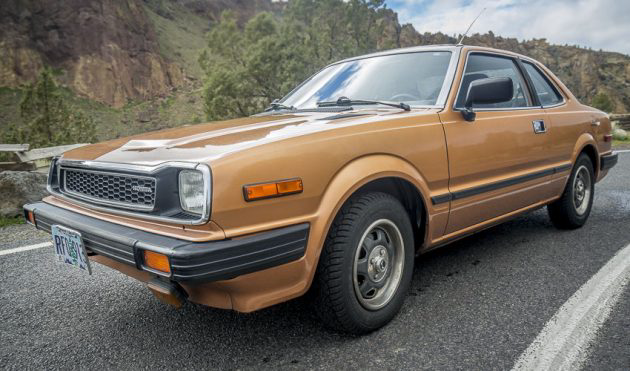 When the Prelude was introduced in late-1978 for the 1979 model year, it was the first car under 2-liters to have standard power steering and it was the first Honda to have a standard power moonroof. I know that there are people out there who don't like Japanese cars no matter how good they really are, for whatever philosophical or other reason, and like anything else, no amount of poking, prodding, or trying to convince them otherwise will ever make them fans. Ever. Not in a million years. Writing for Motor Trend as the Prelude debuted, Brock Yates said, "It is by any sane measurement, a splendid automobile. The machine, like all Hondas, embodies fabrication that is, in my opinion, surpassed only by the narrowest of margins by Mercedes-Benz. It is a relatively powerful little automobile by anybody's standards." Word, Brock, word.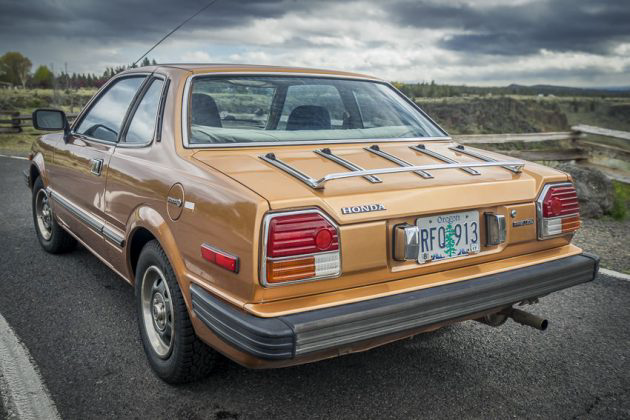 This is probably the nicest Prelude of the first-generation variety that I've personally seen, or seen photos of. The seller mentions that it's "90% perfect", with some clear-coat peeling off of the RF fender and some "very minor" dings, and the windshield has a couple of repaired chips. Other than a couple of little dings and faded black bumpers, and some bent metal under the front bumper where the fog lights are, I don't see much else wrong with this little gem.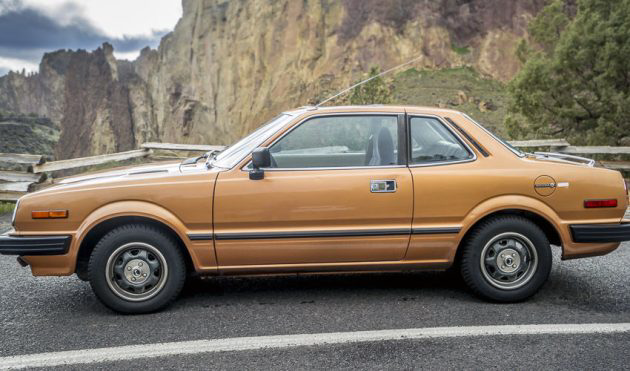 I rarely use the word cute, but that is one cute profile! This car is like a combination of fluffy puppies and bunnies all rolled up in thin, Japanese sheet metal and dipped in Longleet Gold Metallic paint, with some P175/70SR13 radials instead of cute little furry feet. Of course, along with that small cuteness, goes an NHTSA 1-star crash rating! Ouch, literally. The plan is to never be in a frontal-crash with this car, and after 37 years, so far so good. The seller would drive this car crosscountry tomorrow without even thinking about it, it's that reliable. Some of the work that they've done in in the last two years includes "a new (rebuilt) carburetor, 2 new CV joints, new belts including the timing belt, and new brakes. It has been well maintained. Regular oil changes, (synthetic) carb cleaner and tune ups." Fantastic! This is a bargain right here, folks.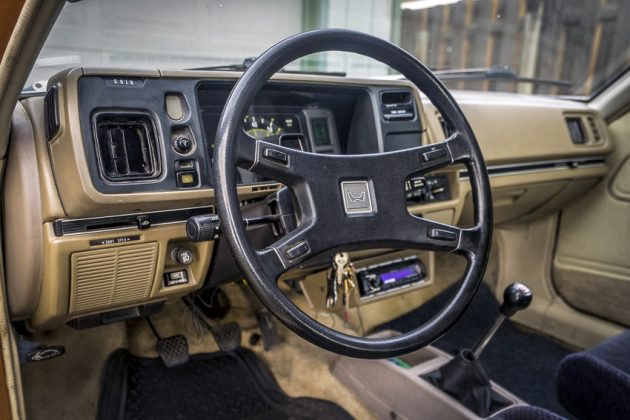 All Preludes initially came standard with a 5-speed manual transmission, but a two-speed Hondamatic was available. In 1980, Honda replaced that two-speed automatic with a three-speed automatic, but you still want the 5-speed manual here. I have never even sat in a first-generation SM (chassis code) Prelude, but from what I hear there is plenty of legroom in front. It's the rear seat (i.e., package shelf, basically) where the interior troubles are. Car reviewers at the time lamented the fact that the rear seat wasn't really useful as an actual passenger seat at all. That, and the odd instrument cluster. I personally like it because it's unusual; the car and the gauge cluster.  The seller says that the tach just started to stick and they're guessing that it isn't a huge issue, and the original front seats were replaced by later model Prelude seats. That's very unfortunate and it could be a big issue, collector-wise. Original is king, as we all know. There is a photo in the eBay ad that doesn't load and I'm hoping that they at least tried to include an engine photo, but as such, there isn't one. This would be Honda's EK1 1.8L CVCC (Compound Vortex Controlled Combustion) inline-four with 72 hp. Whether a person likes Japanese cars or not, make no mistake about the fact that they're the next big thing in the collector market. Get the best examples that you can find and get them soon.