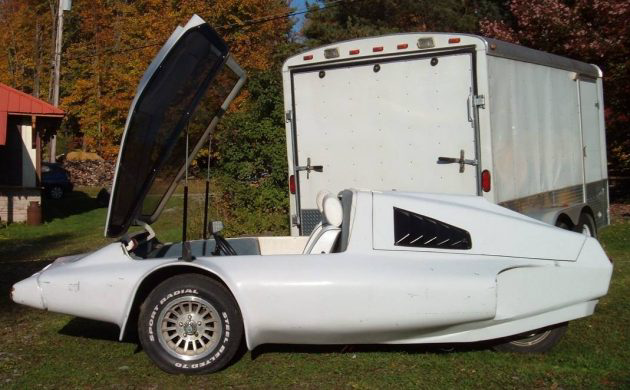 Can-Am, Slingshot, Freewheeler: you may think the latest class of three-wheeled motorcycles is a recent innovation, but you'd be mistaken. This Tri-Magnum appeared in a magazine in the 1980s as a kit you could build at home around a Honda Gold Wing motorcycle. Though fairly popular at one time, they don't pop up in finished form like this one here on craigslist all that often. Thanks to Barn Finds reader Ed for the find.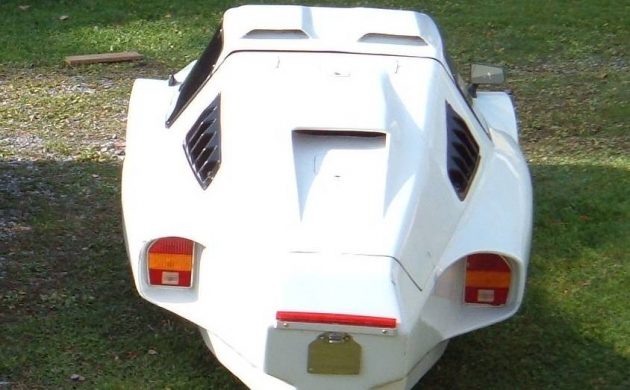 Said to be an answer to the need for more fuel efficient vehicles, the Tri-Magnum promised 50 MPG without the penalty of driving a boring economy car. The Honda Gold Wing provided sprightly acceleration thanks to its smooth six-cylinder engine, but the Tri-Magnum was originally conceived with a Kawasaki Z900 underneath. Regardless, you could likely choose from a wide range of motorcycles depending on how wild you wanted to get.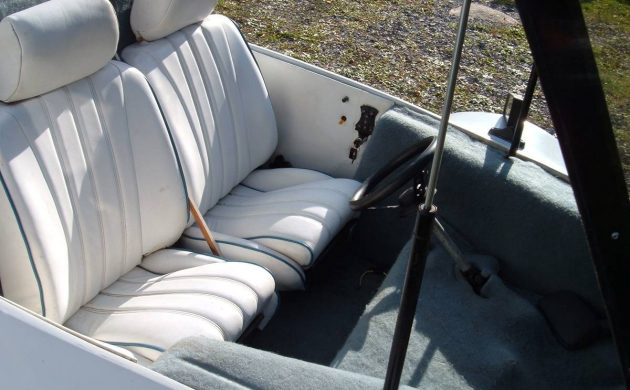 The interior is surprisingly nice, with two close-fitting bucket seats and no room for a center console. The original builder of the kit is still in business, and provides this break-down of how it all comes together: "The chassis consists of a stripped motorcycle, minus the fork and front wheel, which is then attached to a VW Beetle front suspension assembly using a simple framework. The motorcycle drive train is used as is, including its lightweight and efficient 5-speed transmission."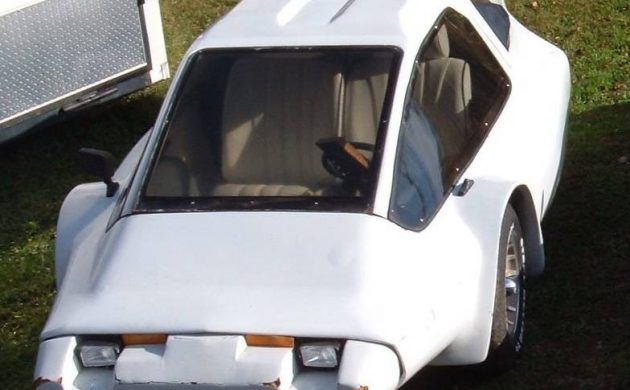 This Tri-Magum is a non-runner at the moment, as the seller describes the issues: "The Gold Wing underneath was disassembled, fitted and is mechanically non-functional but does provide a rolling chassis that is wired but needs to be finished." This is a unique kit for sure, and far more intriguing (to me, anyhow) than the modern creations that have found far more buyers than I ever expected. However, the $4,500 asking price for a non-runner seems steep to me.