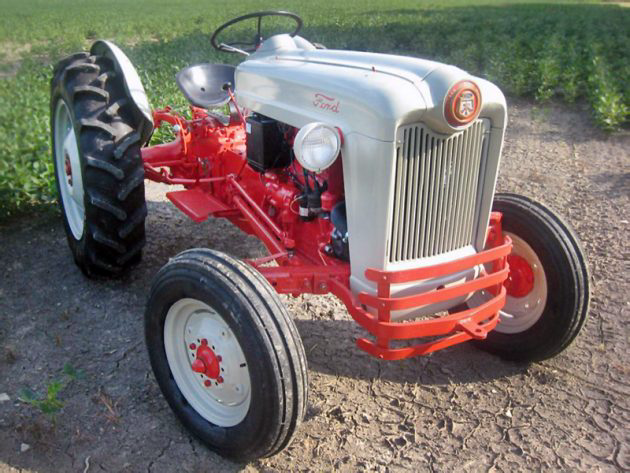 How many of you were around in 1953? That was the year of Ford's 50th anniversary, it's golden anniversary. This 1953 Ford NAA Tractor, the "Golden Jubilee" was so named to celebrate that anniversary. This beauty is on Craigslist with an asking price of $6,400 and it can be found in the Cleveland, Ohio area. The seller says "cash only", so be prepared.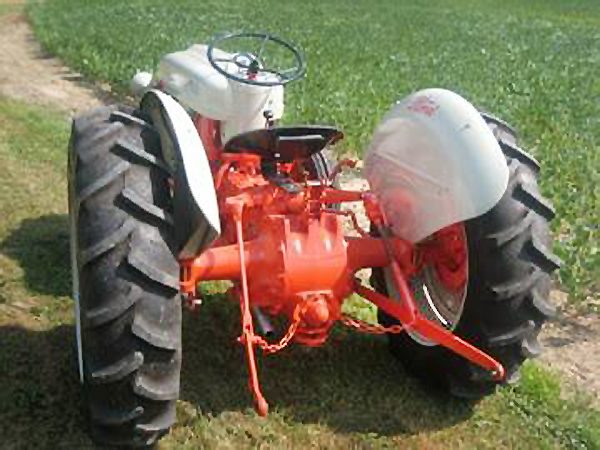 The NAA was a replacement for Ford's N-Series tractors. They had a "solid system" hydraulic configuration which made it possible to operate the hydraulics without the PTO being engaged. This was a $1,500 tractor when new, not an insignificant amount of money in 1953 and there were just over 4,900 of them made in 1953, the year that you'll want if you're a collector.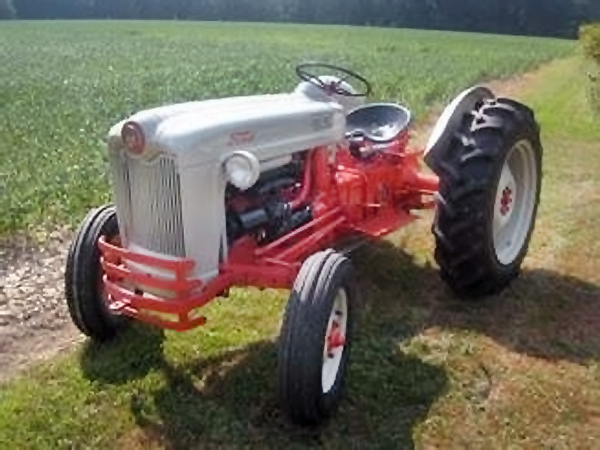 These photos in the ad were tiny/thumbnails so I enlarged them a bit, that's why they're all grainy, sorry about that. This is a really nice looking example of a tractor that usually sells for between $5,000-$7,000. Meticulously restored examples have sold for more than twice the high-end amount of that range.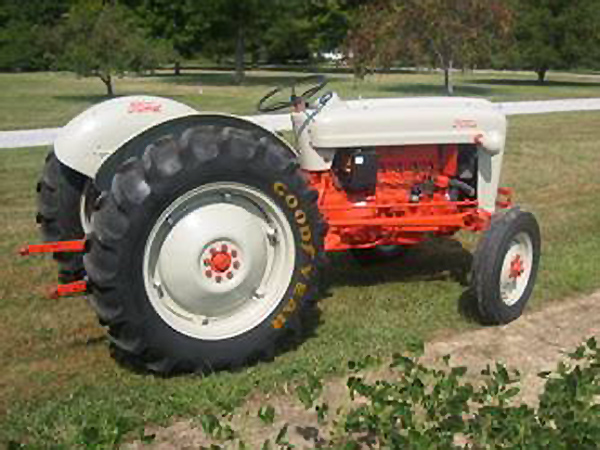 This beauty was refreshed in 2012, consisting partially of having the "starter rebuilt, radiator flushed and leak checked as was gas tank. Thoroughly cleaned and painted with new gaskets and seals, new rear outer rims, tires and tubes (no calcium), new front tires, all oils and fluids new and changed, all new gauges, new gaskets and seals new king pin bushings." The cylinder compression is at factory specs and it runs well and sounds great. This tractor has Ford's 134 cubic-inch inline-four with 32 hp and this is a gas-burning engine, not diesel. What were you doing in 1953? Have you seen a Golden Jubilee tractor before?