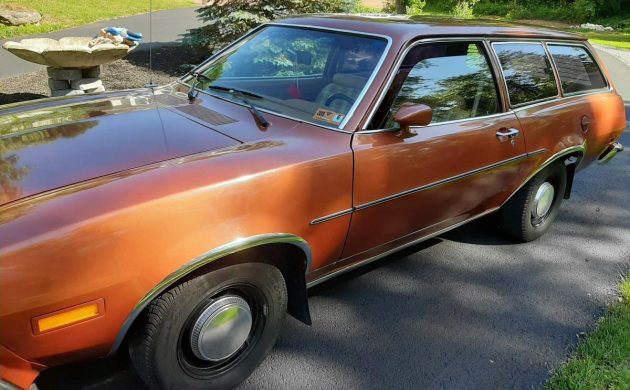 While this isn't a woodgrain-encrusted Squire model, this 1978 Ford Pinto wagon looks like a nice one. For anyone looking for something unusual to drive to the natural foods store and park next to some random, Work-Towards-World-Peace bumpersticker'd gigantic white SUV with tan leather, this is it. This Pinto wagon can be found here on craigslist in Martinsburg, West Virginia. The seller is asking $4,950. Thanks to Pat L. for sending in this tip!
Brown paint and black steel wheels make me like this Pinto wagon even more, although a brighter color would be nice. It is what it is, as they probably didn't say back in 1978. There aren't any photos showing the whole car, other than a couple of them showing the rear of the car and one showing the grille, but none showing the entire side. I'm not sure why that seems to happen a lot with craigslist ads.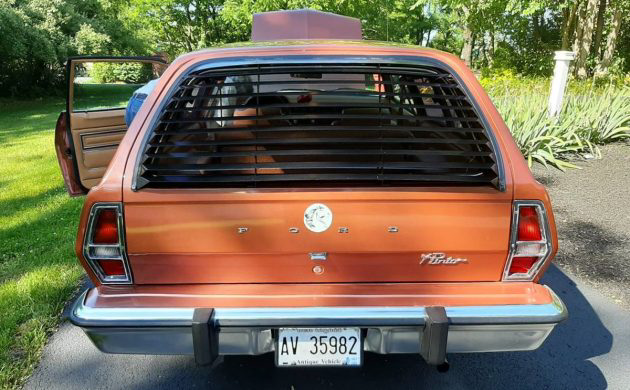 Here's one of the photos showing the rear of the car and the super cool louvers for the rear window. I don't see any rust at all on this 42-year-old car and the seller doesn't mention anything about rust or no rust, just saying that the car is in good condition. It sure seems like they're pretty conservative on that assessment, this car looks almost perfect to me.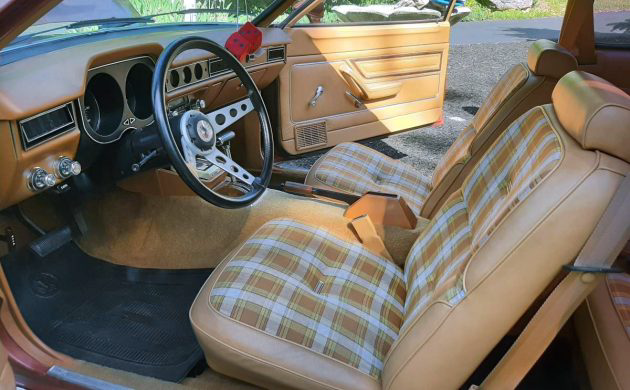 For such a plain brown wrapper the interior sure is snappy! Other than the Ford C3 automatic transmission, I don't see a flaw inside at all. I always pick on automatic transmissions but I admit to owning three vehicles with automatics. Sometimes a person just wants to put 'er in D and go. The back seats look perfect as does the rear cargo area. A big bonus is seeing those four perfect wheel covers back there!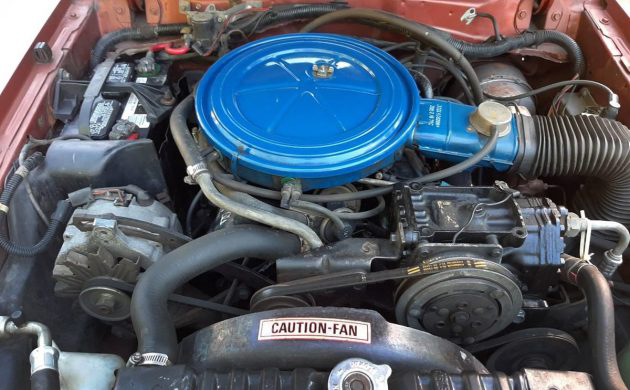 The engine is Ford's 2.8L V6 which would have had just under 100 horsepower and the seller doesn't say how it runs which is more than a little unusual, but they do say that everything works and it almost couldn't look any better than it does. In fact, this whole car looks almost like new which is amazing. Any thoughts on this Pinto wagon? Good buy or good-bye?