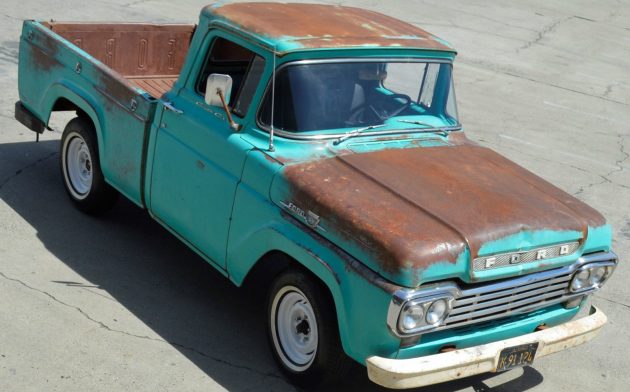 Ford's third-generation F-series trucks, introduced in 1957 were radically restyled. This example is listed on eBay here in Sacramento, California. Bidding is just over $4,000 at this time with no reserve. There's no history provided for this truck, but there are lots of pictures. It appears original and unmolested with no rust in the cab corners and other areas where you might expect to find rust. This old truck runs and drives and everything works except the wipers and heater. It's been serviced and has new brakes.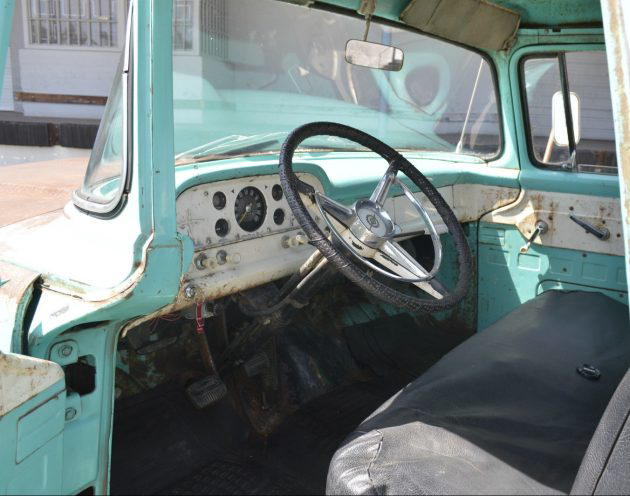 It looks very original inside except for the seat cover. It could definitely use some cleaning and detail work.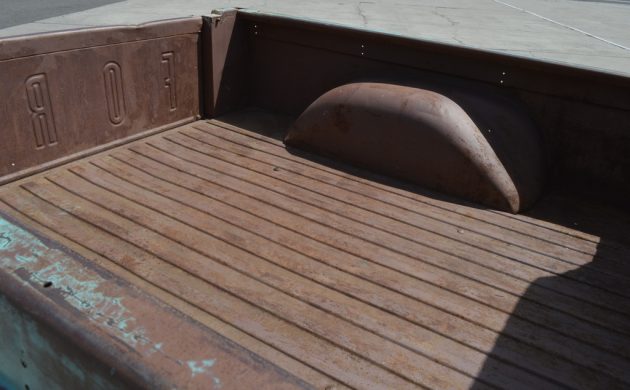 The bed has been well used and the floor shows a few waves but it's solid.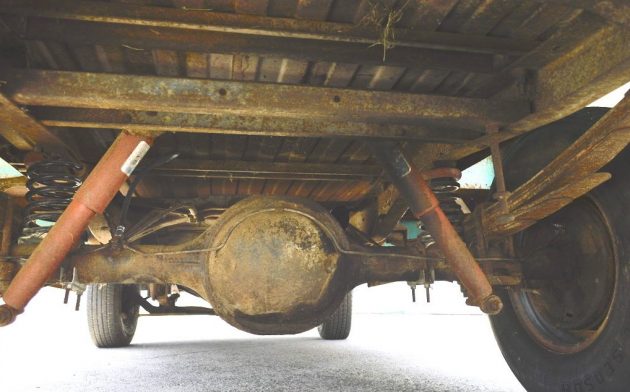 There's nothing but surface showing in this peek underneath. It would be worth treating the metal before it turns into anything worse.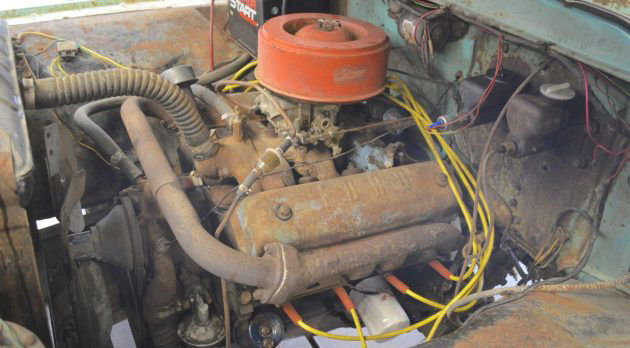 Here's the 292 CID Y-block V8. It should have plenty of grunt for most tasks.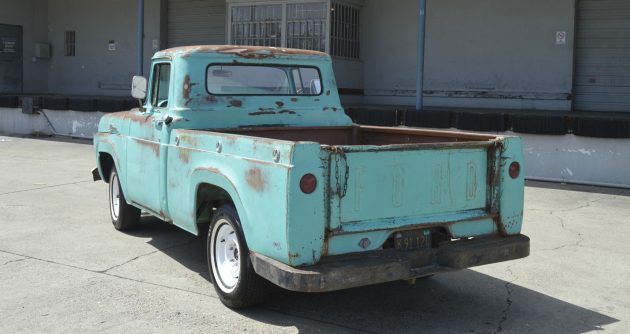 This end of the pickup looks as solid as the front. This could be an appreciating investment and a useful driver just as it is. Hagerty, for example, says the 1957 to 1960 F-Series pickup trucks are in the "Top Ten Cars Under $10,000 that are Hot Right Now." Hagerty expects them to appreciate. The new owner might keep this truck stock or resto-mod it. In this case, keeping it stock might be a better investment. Perhaps the investment potential might help convince the wife that buying this truck is a good idea.