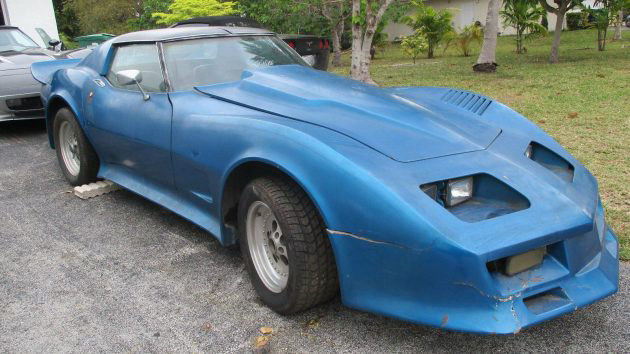 The 1980s were great times for some folks. I'm not saying that the creators of this modified Corvette were living Dupont's classic slogan, but it wouldn't surprise me. On the bright side, it may be a way to own a unique C3 for not a lot of money, as the auction here on eBay is starting at $2,500 without a reserve. The car is not surprisingly located in Miami, Florida.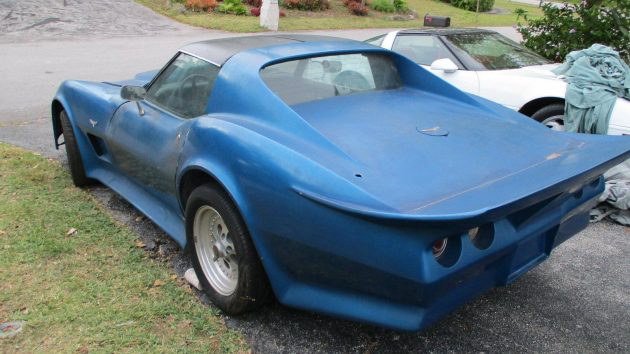 While I've seem most of the other fiberglass modifications on other custom 'Vettes, I've never seen a rear ducktail spoiler like this one. Perhaps somewhat overkill for this car? Maybe not, perhaps you like the over the top look! I'm sure you'll get plenty of attention. At least this end doesn't look cracked like the right front does. Still, remember the asking price, which I think reflects the condition.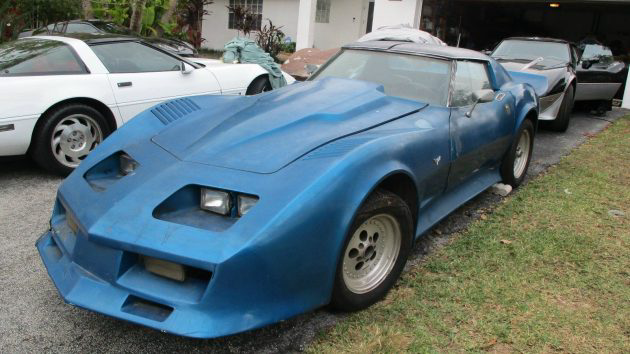 I see at least four other Corvettes in this picture, and the seller has listed a 2005 as well, so I think it's safe to assume they know something about them. It would certainly be nice to know a little more history, and since the seller claims to have owned the car since 1988 and that it's been stored for the last 10 years, perhaps some more of the story would be forthcoming after you contact the seller.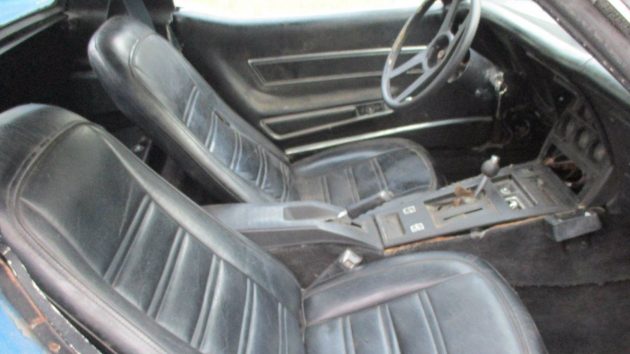 Unusually, this car has been converted from a four speed to an automatic. The interior looks like parts of it would clean up nicely, and of course everything you'd need to make it look great is readily available.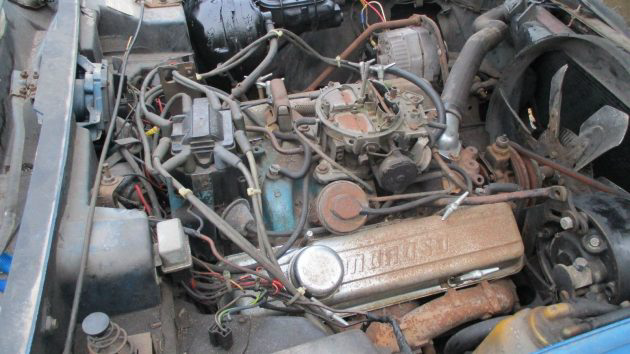 The engine is a 350 cubic inch V8; we don't know if any of it is original or not, and I don't think it really matters. The engine turns freely and I suspect could be running without too much trouble. I wonder what took this sculpted shape off the road in the first place (did I hear someone quip "owner embarrassment"?)  Anyone love the 1980's and want to revisit them? Or would you start by returning the car to stock?