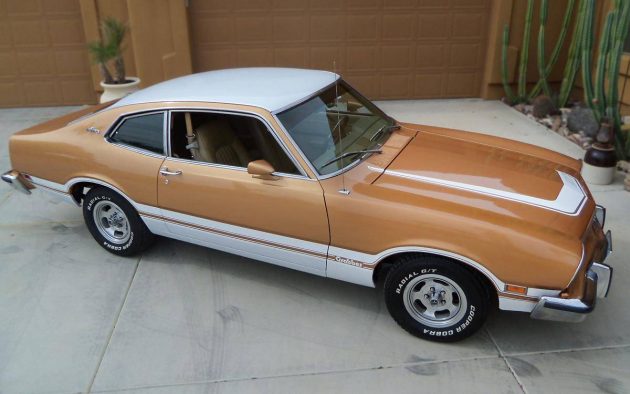 I hope this one grabs you as much as it grabs me. This is a 1974 Ford Maverick Grabber and it's as hot as Phoenix, Arizona, where it's located. It's listed on Hemmings with an asking price of $10,500 or best offer. This thing is spectacular, thanks to Jack for sending in this tip!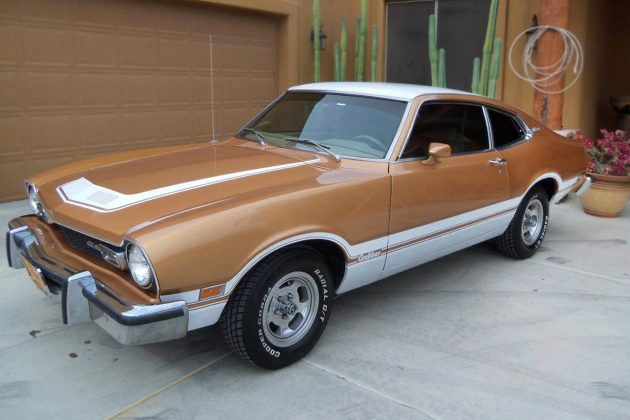 This car is almost like a desert animal, blending into its surroundings. No really, the bottom half is blending into the concrete colors and the top half is blending into the tan garage colors! It's weird.. Ok, enough of that. This is probably the nicest Maverick that I've seen, and in 2017 with prices the way they are, $10,000 doesn't seem like a bad price for a car this nice. Ford offered the Grabber model for the Maverick from 1971 to 1975. I'm not a big fan of aftermarket slotted mag wheels but then they're factory equipment I like them. It's weird..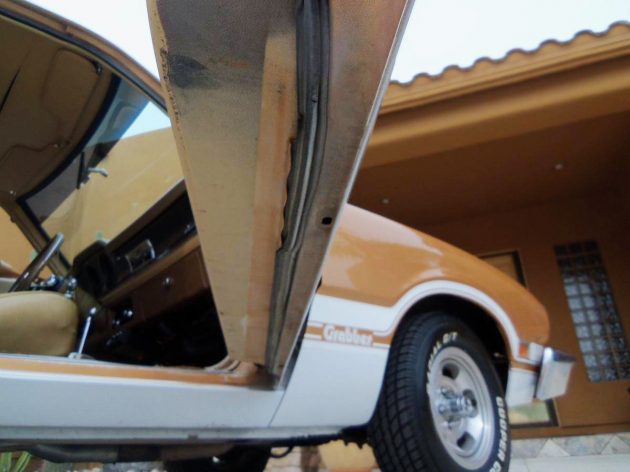 Can you say rust-free? The next owner will be able to when they're talking incessantly about how nice this car is. Even though there will be a lot of eye-rolling and day-dreaming from the person on the other end of that spiel as they're going on and on about how perfect this car is, they'll be 100% correct. The trunk, underside, and entire body on this car is fantastic! But, there's an asterisk: this car has had "one beautiful repaint". I knew it was too good to be original. But still, it's a looker.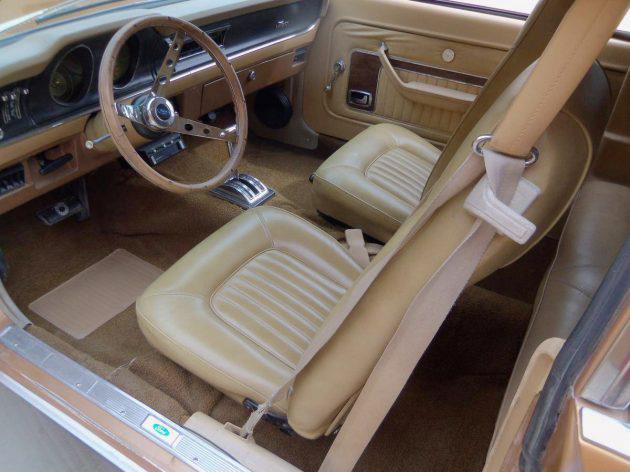 The interior is equally nice, but this one is saddled with an automatic transmission. I know, this debate comes up every time, just like when a four-door car is shown. But, sometimes it's nice to just put'r in D and go. The seats are like new in front but you'll have some work to do on the rear seats. The carpet is new and this car has cold AC, power steering and brakes, and new tires.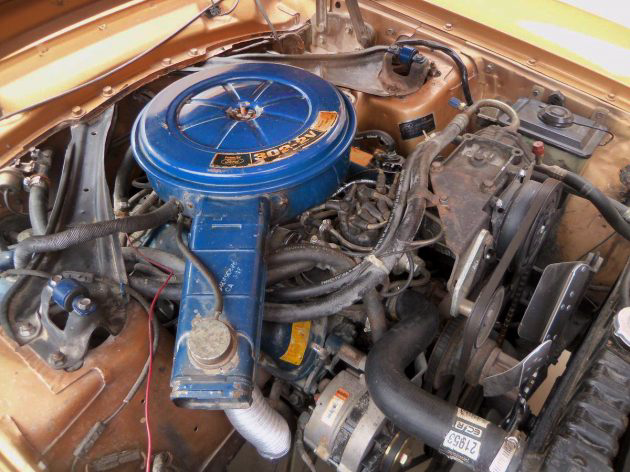 This is Ford's 302 V8 with a two-barrel carburetor and it has around 140 hp. The 1971 Grabber had 210 hp so the times, they were a'changin'. We all know that it wouldn't take a rocket scientist to draw some more power from this great little engine. How does this one grab you? Given some of the prices that we've seen on other Maverick Grabbers for sale, is this one priced within reason? How would you grab a little more power from this 302?