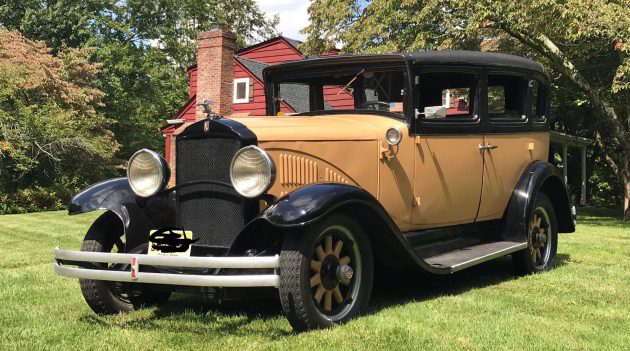 The prices pre-war cars are selling for have really dropped and some very nice cars are being sold for very reasonable money. This REO is listed on eBay in New Providence, New Jersey. Bidding is just over $7,000 with about a week left. It runs and drives well and is said to be in good condition. The seller has owned it since 1970 and was likely restored in the 1960s. It appears to have been treated well and still be in very good condition.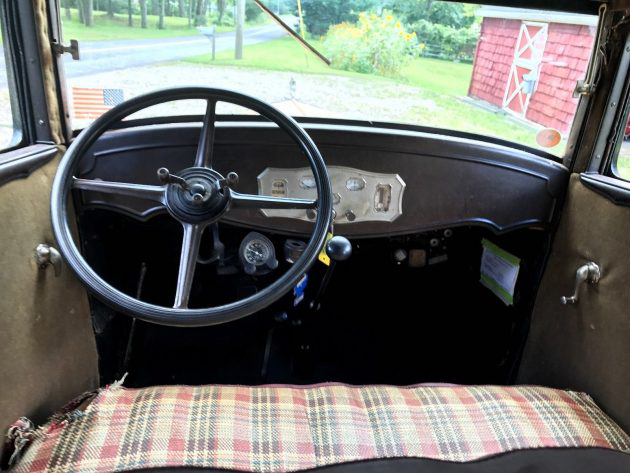 The dash and interior look to be in usable condition. The upholstery under that blanket, however, will most likely need more than casual attention.
The back seat looks like a place one could stretch out and be comfortable for a good long while. The upholstery looks serviceable but needs attention. The carpet looks plush but likely not original.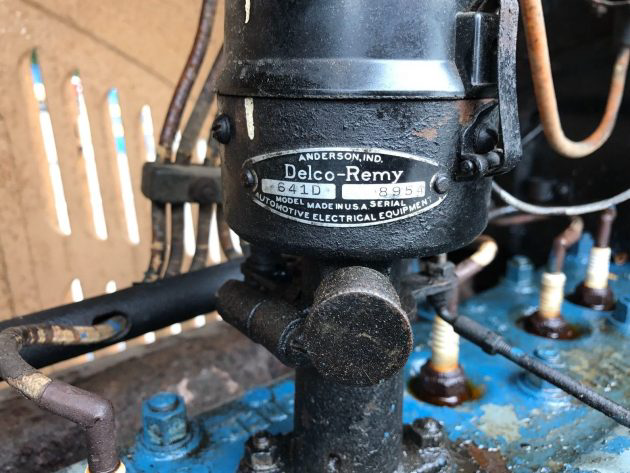 This is the only peek provided of the engine. The seller seems to think showing this data plate is more important than showing the engine. The engine is a flathead 6 with about 85 horsepower.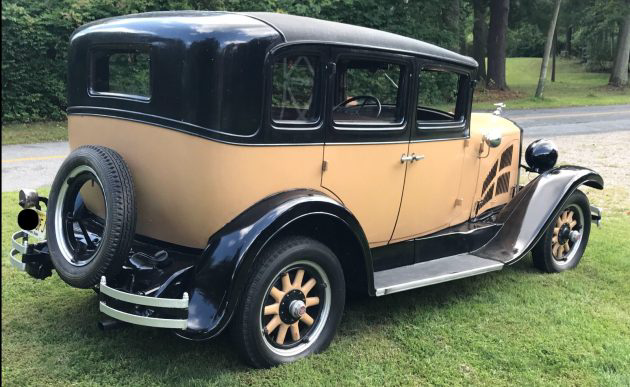 If the seller's claims are true, this might be a really nice driver. It's not a show quality car, but it appears to have been treated well. It's not likely it really "Drives like new" but if it runs and drives well, the new owner will have a grand old car for about the price of a Model A. Of course, it will require a much larger garage. Hopefully, the buyer will continue to enjoy and preserve this grand old REO.