Thanks to Rocco B. who spotted this 1967 Chevrolet C/20 pickup truck that accumulated most of its (unlisted) miles under the seller's Grandfather's cab-over camper. Looking almost completely unmolested, Grandpa's old camper truck is offered on craigslist in the San Francisco, California area with an asking price of $4,500.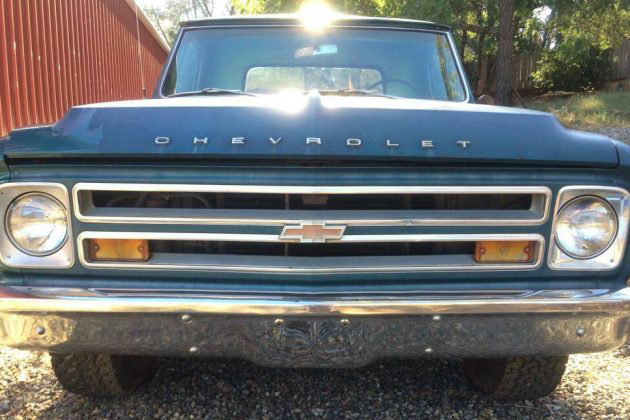 Do you see any flaws in that grille or bumper? Sadly the seller reports the camper was damaged beyond repair in 1999 and the truck has been in storage ever since.  So what makes it a C20? The 3/4 ton C20 was well-suited to having a camper permanently installed in the bed, and came with a heavier suspension and other changes to support a higher payload and towing capacity than the more pedestrian 1/2 ton C10. 1967 was the first year of this body, which carried through to 1972.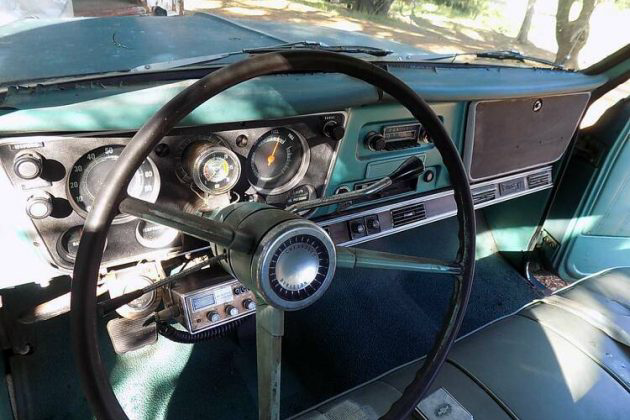 While the most basic Chevy pickups had a body-color glove box door, this C20 is still rather spartan with the rubber floor mats and 3 speed "Three on the Tree" column shifter. See the Motor Minder? Grandpa did splurge for air conditioning, though–a true luxury in a 1960s pickup. While the dash looks to be cracked from the California sun, this interior snapshot could have easily been taken in 1975 or so. This truck's 327 cid V8 was the top rated powerplant that year.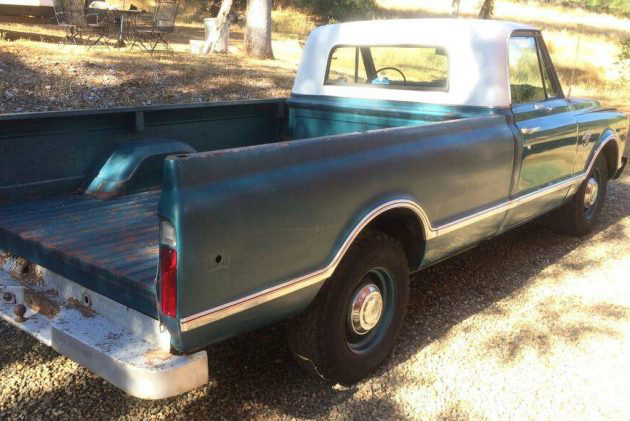 The small rear window is a '67-only feature and was enlarged for 1968. Said to be solid and rust-free, the truck might be perfect for someone with a late '60s Camper looking for a mate. It might serve as the perfect tow vehicle for a Corvette or Camaro of the same vintage. What would you do with Grandpa's Camper?