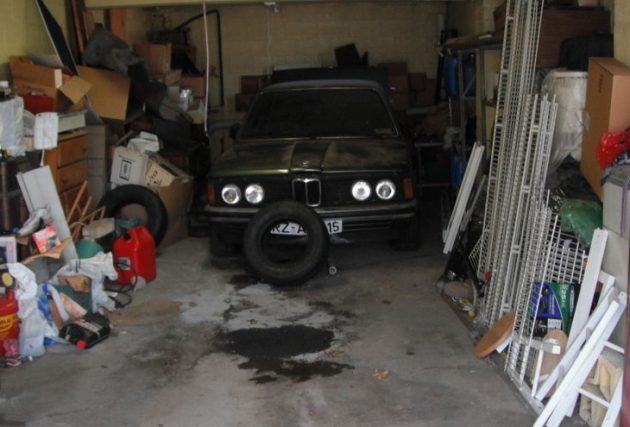 As the owner of a Euro-spec 1980 BMW 320, this gray-market garage find immediately caught my eye. This is a 1982 BMW 323i, which is perhaps the most desirable model in the E21 3-Series platform. The story behind this recent discovery is a textbook example of the crazy days of importing gray market vehicles in the 1980s, and it remains in highly original condition. Find it here on eBay in a no reserve auction ending on May 24th.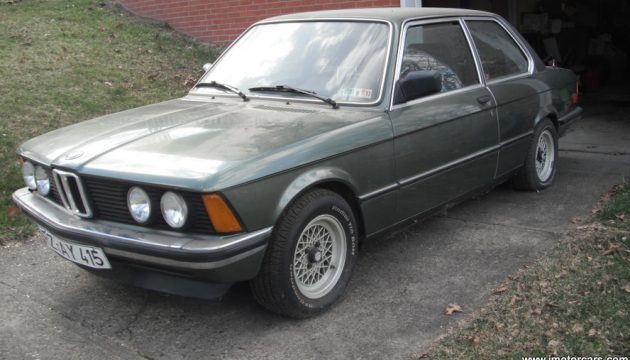 The 323i is an ideal combination of light weight and good power. Featuring a fuel injected 2.3 liter inline-six, this example is far more sporting than the four-cylinder model that was allocated to the United States market – the more commonly seen 320i. As you'll recall, my model slots in the middle, with a 2.0 liter carb'd inline six, making a bit less power than this example here. The body is extremely straight, as are the desirable European-market chrome bumpers, along with a set of OEM BBS alloy wheels.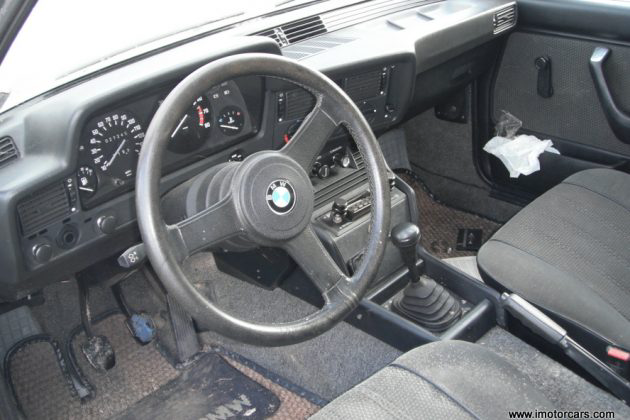 The seller says he and a friend were in the import car business in the 1980s, and used to take in dealer trades that the local BMW franchise didn't want. As it was still perfectly legal to import gray market cars at the time, this 323i was traded in on a new car. The seller grabbed it, drove it for a few years, and then squirreled it away. Inside, it comes with the desirable three-spoke sport steering wheel and a set of rare BMW Coco-style mats. This car also has the A/C console, so cabin cooling will be an option once that part of the restoration is tackled.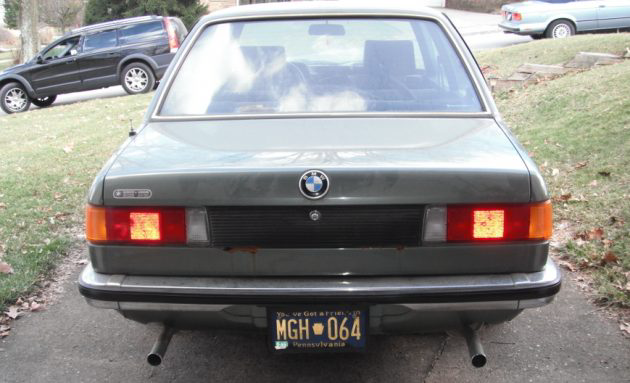 Out back, the trademark dual exhaust of the 323i is still present, along with a very clean rear Euro bumper. There is rust in the trunk panel between the tail lights, and the rot has gone straight through the metal in places. This is not an uncommon spot for rust to appear, and replacement panels are available if desired. Overall, this is an extremely fun car to drive and it wears a shade of paint not often seen on U.S. models. The no-reserve auction makes this one to watch, as it could be a path to obtaining a genuine Euro-market car on the affordable side.