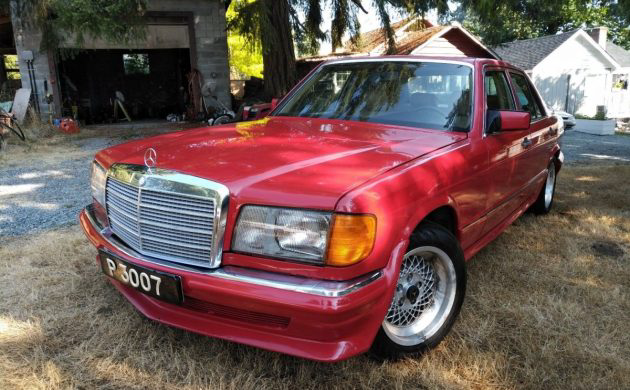 One of my pet peeves is when an eBay seller attempts to be witty in their listing and fails dramatically. This 1981 Mercedes-Benz 500SE is a European-market model that supposedly sat in a barn for several years before being rescued and brought back to life. It's led an interesting existence as a daily driver in Europe before emigrating to the states with its American owner. The seller think this is a "European gangster" car, which does nothing to entice most buyers. Find it here on eBay with a shockingly cheap Buy-It-Now of $2,286.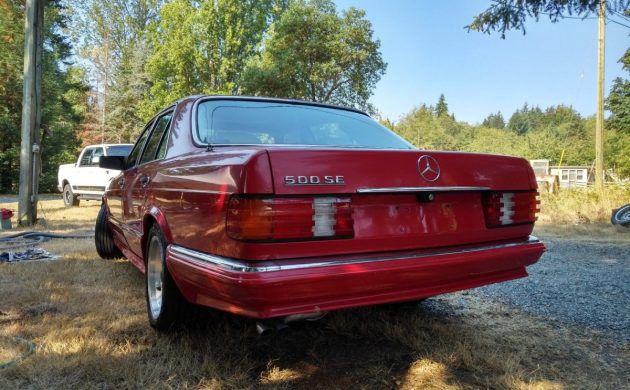 The seller is not incorrect that the rare parts attached to this W126 sedan are worth the price of the entire car. The AMG bodykit, AMG steering wheel and Rial basketweave wheels are all quite desirable on their own. The car does run and drive, though the seller notes some roughness at idle and would recommend changing spark plugs, cap, and rotor before logging any serious miles. The seller also alludes to some rust issues that aren't structural but aren't photographed, either.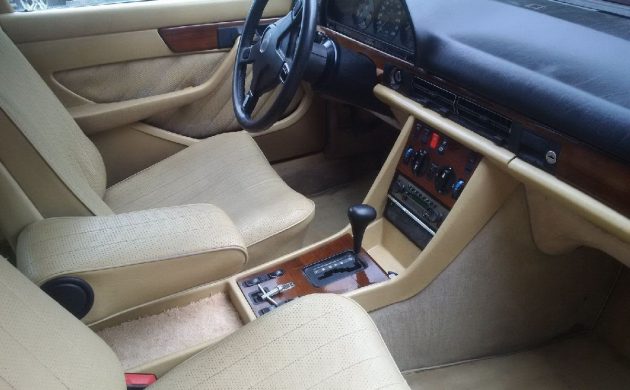 The interior presents well, with very clean carpets and dash surfaces, not easy to do on a parchment color interior. The steering wheel is a desirable piece, and was quite popular in modified Mercedes from the 1980s. The controls are simple, as was typical for early W126s, but I do wish this had crank windows in true Euro-spec fashion. The seller notes that the Mercedes was purchased by an ABC News cameraman based in Europe, who used the car as a daily transport before importing into the U.S. upon his return to New York.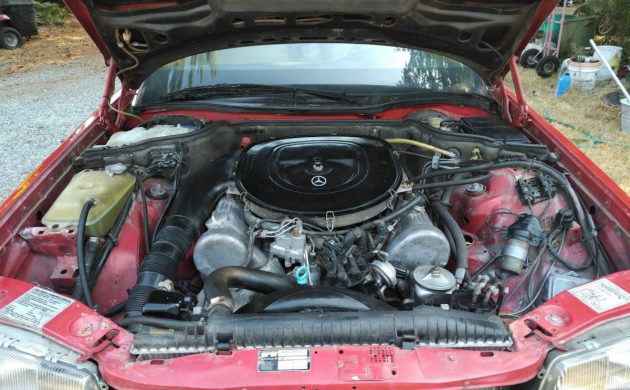 The 500SE was powered by Mercedes' 5.0L M117 V8 motor, which found a home under the hood of many models over the W126's lifetime. Like any Euro-spec car, there should be some baked-in advantages, from free-er flowing exhausts to no catalytic converters. The car does retain its European H4 lighting, and given it lives in Canada, I'm hopeful the heavy safety bars and power-robbing emissions controls were never incorporated into this example. It seems way too cheap to me, but without pictures of the rust, how can you be sure?