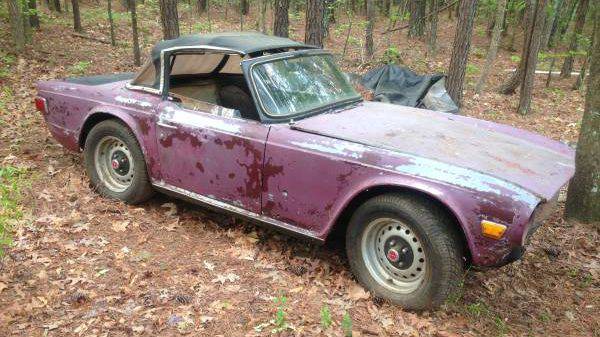 Today marked my first day of a summer-long internship at a local British restoration shop that specializes in classic MGs and Triumphs. In honor of this, I present to you a seemingly complete 1971 Triumph TR6 project located in Greenville, NC. Check it out here on craigslist.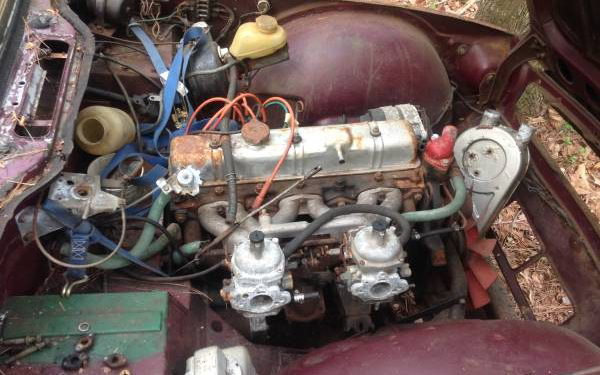 From what I can tell, this car looks like an excellent candidate for a restoration. While there may be a substantial amount of mechanical repair and trim work required, the body looks more solid than one we have on a lift right now. The engine looks complete, and I have a feeling the air cleaner is located in the parts stash pictured below. No mention is made of the condition of the engine, but I'd assume it is at least a usable core for rebuilding.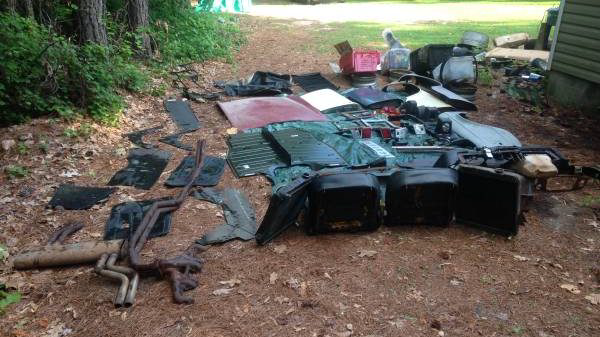 Included with the car appears to be a complete exhaust system, new floor pans, a pair of clean seats, two radiators, the missing fender (along with two spares), a spare hood, and numerous other things. I would have to think that the parts value of this whole car well exceeds the $1,100 asking price.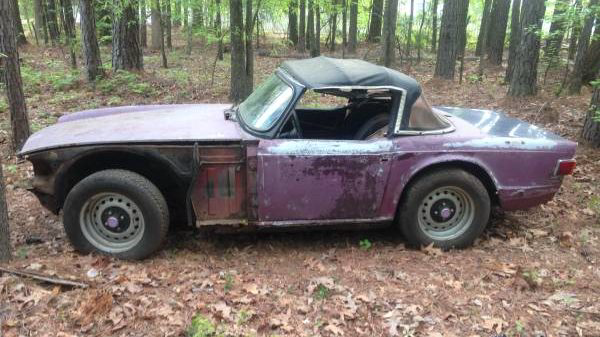 While it is incredibly difficult to spot small rust areas from far-away pictures, this TR looks solid for an East Coast car. I believe I spot some cancer in front of the door in the rocker. If the damage isn't too extensive, it could easily be fixed. I'd be personally tempted to see if I could get the car roadworthy on a tight budget and have some fun with the straight-six.