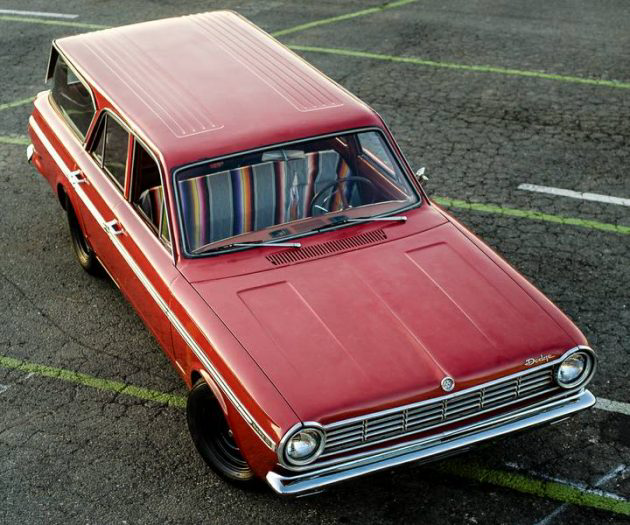 Maybe it's just because my weekend included a beat-the-heat trip to the movies to see the unsettling social media satire Ingrid Goes West, but something about the filter-perfect photos in the ad for this '65 Dodge Dart 270 wagon is throwing me off. Don't get me wrong; it looks really great, but in the way a too-perfect picture on Instagram makes you wonder about what's really going on under the surface. Fortunately, the ad text doesn't skimp on the harsh realities; let's take a look at this Tacoma, Washington-based looker, offered on craigslist with an $8,000 asking price (archived ad). And, we'll tag reader Pat L. in this one to give credit for yet another great find!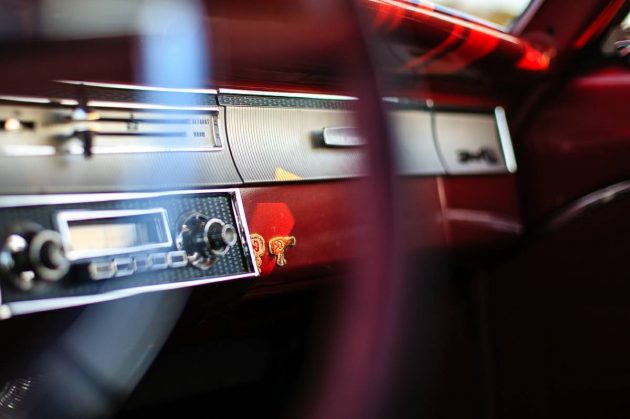 The golden hour was put to good use by this shutterbug seller. I guess what I'm experiencing with this ad is the tension between the romance conveyed by the photos—I want to double-tap this sun-dappled baby right into my life!—and the kinds of dirty details I want to know about a car and its condition before entertaining the prospect of putting down my hard-earned cash for it. I'll give the seller style points for salesmanship, while pointing out that the technique probably works better for brand-new cars than it does for 52-year-olds with lots of potential issues that I want to get up close and personal with. This looks like an ad for a lifestyle accessory, but an $8,000 lifestyle accessory that turns out to be a total heap in real life is not going to be hashtag-worthy.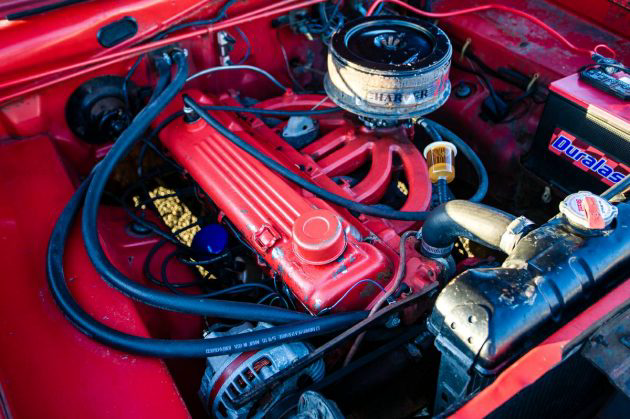 Among the dirty bits that we do get to see is the legendarily durable slant-six, in this case the "Charger" 225-cubic inch version. The engine is said to have been rebuilt less than 15,000 miles ago, and it's thought that the car has fewer than 100,000 miles total under its belt. It's been upgraded to front disc brakes—a new factory option for '65 Darts—and 15-inch wheels all around.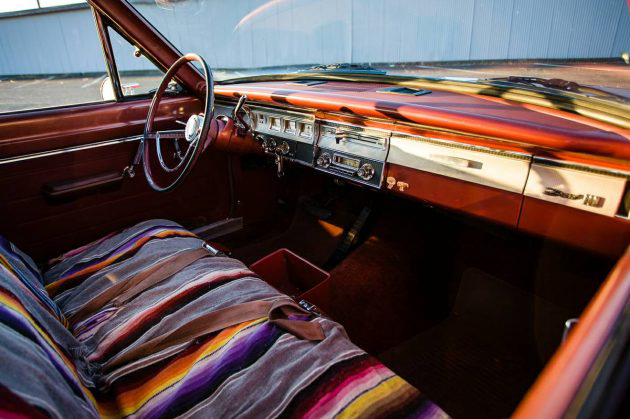 We don't get to see what the upholstery looks like under the shabby-chic serape seat cover, although we're told that a bolt of NOS fabric comes with the car. Nor are we shown the tear in the headliner that's mentioned in the ad, although the rear seat area is shown and looks nice, if not exactly palatially roomy. Your perfectly styled #friends better not be too tall.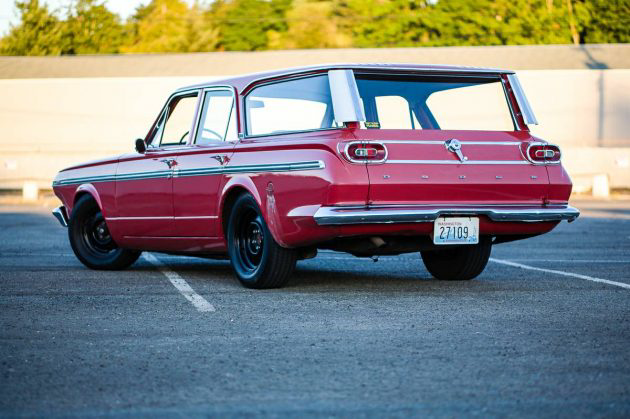 We also don't get any closeups of the rust that's mentioned on the front doors; nor is any explanation given for the nasty streaks in the paint emanating from the gas cap. I'll grant you that the pillar-mounted airfoils are cool, but I'd trade (at least) one of the two close-ups of them for more info on any of the issues that might require a further outlay of money beyond the asking price of this wagon. I mean, how many sponsored posts am I gonna have to do to pay for the upkeep on this thing?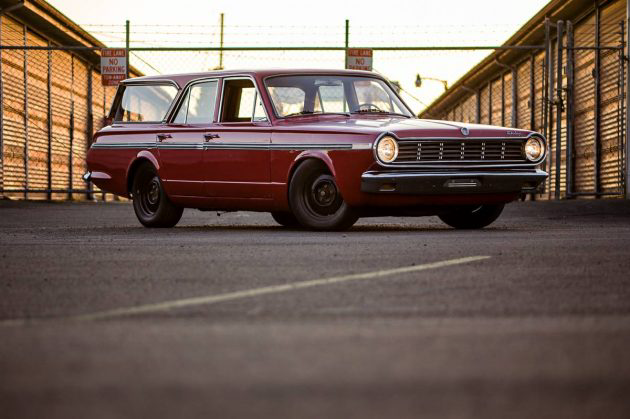 There's no denying that this is a cool wagon, and the seller has only capitalized on that cool with great, stylish photography—usually a savvy sales technique. I have no doubt this Dart will sell, if only on romance alone—plus a good, in-person inspection, of course. I guess the moral for me is to stop going to movies that make me so cynical about the artifice behind social media so that I can better appreciate the #nofilter #beauty of this ad.