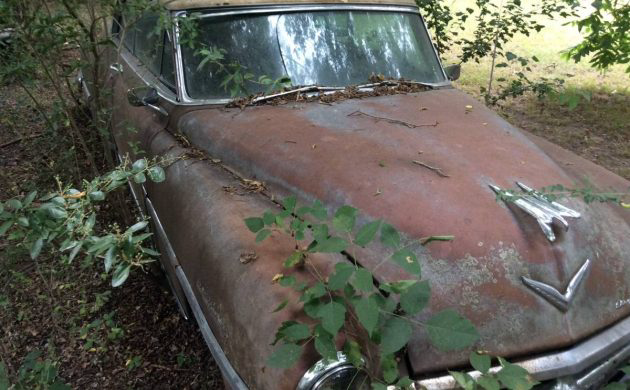 If you're in the market for a Hemi, but don't want to throw down a ton of cash, this one may be for you. This diamond in the rough is a '53 Chrysler New Yorker 2 door hardtop, which is a little unusual because most of these cars that turn up are often the 4 door variety. The car was running when parked and looks to be mostly complete, it's just waiting for someone to come along and save it. Find it here on Craigslist in Inola, OK for $3,500. Thanks to Barn Finds reader Brent for the tip.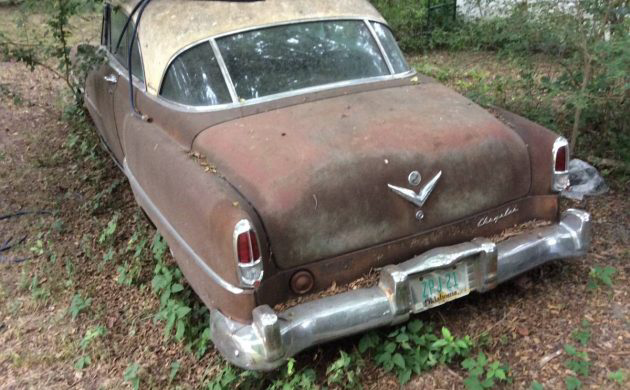 What impresses me about this car is how intact all of the trim seems to be, and the condition of the chrome is good considering the shape of everything else. This Chrysler must have been stunning when it was new, there is no doubt that someone was proud to own this car. We are looking at a high-end model in '53, I believe this model was a New Yorker 2 Door Newport Model, adding to the list of names I think this is a DeLuxe model. In 1953 the New Yorker DeLuxe Newport Hardtop sold for about $3,900, calculating for inflation that is about $36,000 in 2018.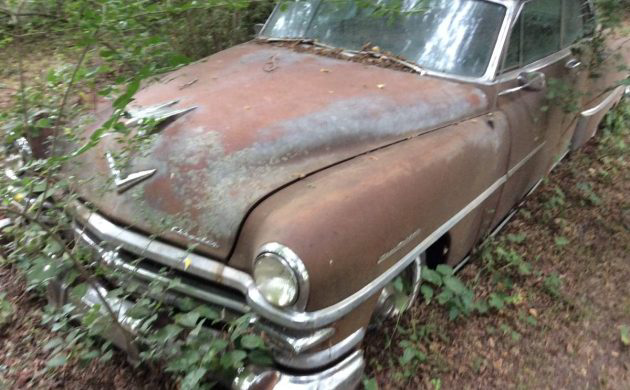 Pictures are not great and there are only 4 of them, the car has obviously been parked in the woods for a while so let's hope the undercarriage is not a total loss. No interior or underhood pictures are provided but the ad says the car has a Hemi, the V emblem on the hood and trunk confirm that. The engine should be the 331 CI Hemi V8 that produced about 180 HP, very respectable for 1953. The only other details we get from the ad are the car ran when parked and should run again. The car is equipped with power steering and power brakes.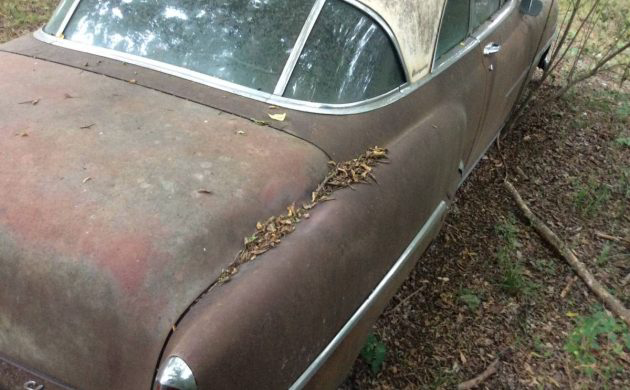 It would be nice to see this car restored, but I don't know if it makes financial sense. There are some major unknown factors like the condition of the interior and what the rust situation is like underneath. The option I like for this one is to make it a safe, roadworthy driver just like it is. Clean it up as much as possible, go through the mechanicals and enjoy. What do you think, is there a future for this once proud Chrysler?
Have something to sell? List it here on Barn Finds!