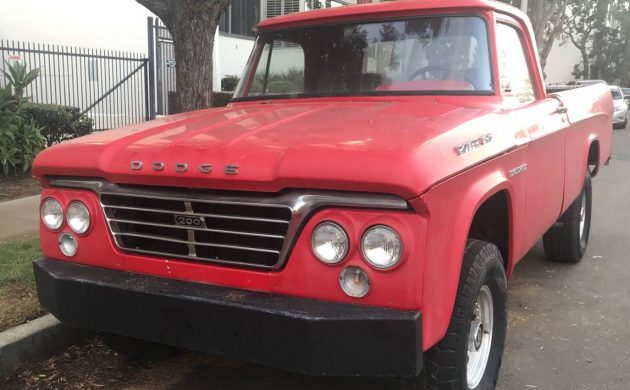 Former fire department and forest service trucks are some of our favorites to find for sale, largely due to having low miles and lots of desirable heavy duty equipment. This 1965 Dodge Power Wagon is one such example, except its heavier duty than most: it's packing a 392 Hemi engine under the hood, supposedly with just 19,000 original miles. This low use truck did duty a forest service department in Arizona, and I'm sure it was sold at a municipal auction for far less than it's listed here on craigslist in Los Angeles. The seller notes he has been offered almost $8,000 for the engine alone, but he's not parting it out.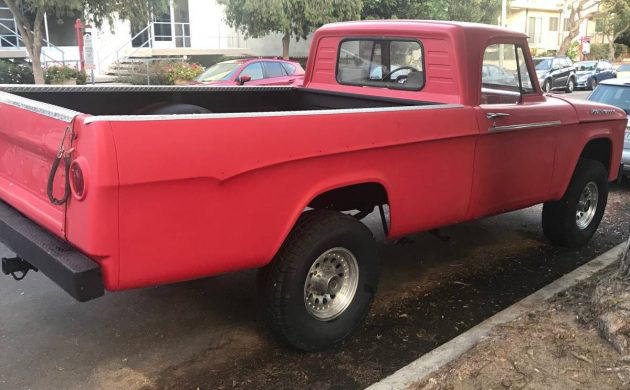 The body appears to be laser straight, and the seller notes that it was previously repainted red. While the paint appears to be quite flat, it does look honest enough to not be hiding any previous bondo'd repairs, but you'll have to check it out in person to make that determination. The long bed, single cab setup is pretty typical for municipal agencies that seem to love the big beds. The trucks ordered by the fire and highway departments tend to be spartan by design, as taxpayers don't want to pony up for every convenience under the sun – but those organizations can usually opt for powerful drivetrain components without catching public scorn.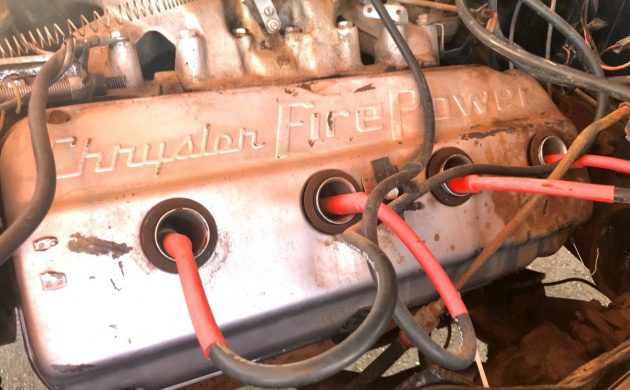 That is a big, beautiful engine, and one that I'm sure any number of drag racers and hot rod builders would like to see under the hood of their project car. The seller notes this engine puts out a healthy 345 b.h.p., which would make it the higher compression engine of the two options available, both of which came with a single four barrel carburetor. When you consider how old this truck is, that's a monster motor no matter how you slice it. Even better, it's paired to a four speed with four wheel drive, and the seller is confident it's never gone off road. I'll bet some of the boys in the forest service had a good time with this potent pickup.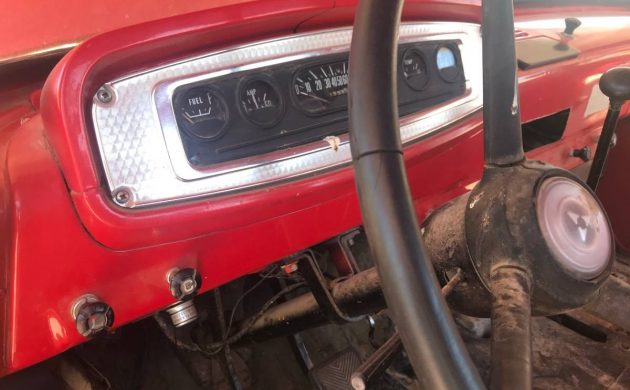 And, lest we forget, it's a claimed 19,000 mile machine. That means things like the painted dash still appear to be in excellent condition. Now, as mentioned earlier – citing my experience working for the bridge department in upstate New York – you couldn't load up on luxury with these trucks, so don't expect much in the way of comfort equipment inside the Power Wagon. But you can add whatever you may like in terms of carpeting, radios, or other conveniences once you bring this bad boy home. However, I'd be inclined to keep it the stripped down brute that it is and go hunting for Hondas on a Friday night. Would you modify this Power Wagon or leave it as is? Thanks to Barn Finds reader Rocco B. for the find.