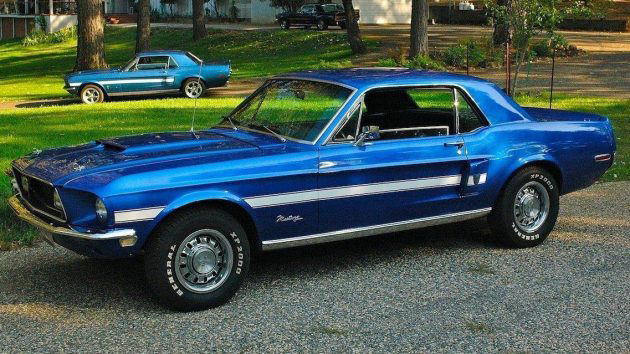 If you thought special editions and dealer dress-up was something new, you'd be mistaken. When Ford was rolling out the California Special Mustangs, complete with Shelby-look bodywork and other trim enhancements, it took the same recipe and called it the High Country Special for customers in the western U.S. This example is said to be one of just 251 made and is available here on craigslist for $19,500 OBO.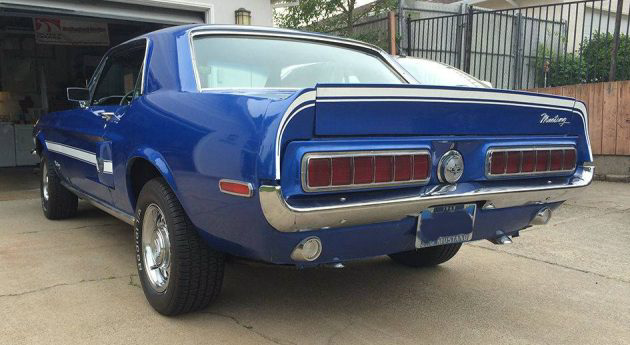 The High Country was sold to residents in just three states, those being Colorado, Wyoming and western Nebraska. Featuring distinctive colors that were concocted with the geography in mind (Aspen Gold, Columbine Blue, or Timberline Green), the High Country is a curiosity among the landscape of special edition vehicles. As seen here, it wears the distinctive rear tail section and side scoops, along with a custom stripe, just like the California Special. The seller is relocating and can't take the Mustang with them, which is why this 289-equipped example is for sale.
The seller describes the High Country as needing some TLC, but any weak spots in its condition aren't immediately obvious to us. The 289 is said to be rebuilt, and with a few tasteful performance upgrades. The seller also notes he came into ownership of the car fairly recently, and while he has parts for the unnamed "areas of improvement," those fixes will be up to the next owner. The Marti Report is included as well, and the seller has provided a fair amount of documentation with the car. Our favorite part: the advertisement showing how the High Country's were originally delivered.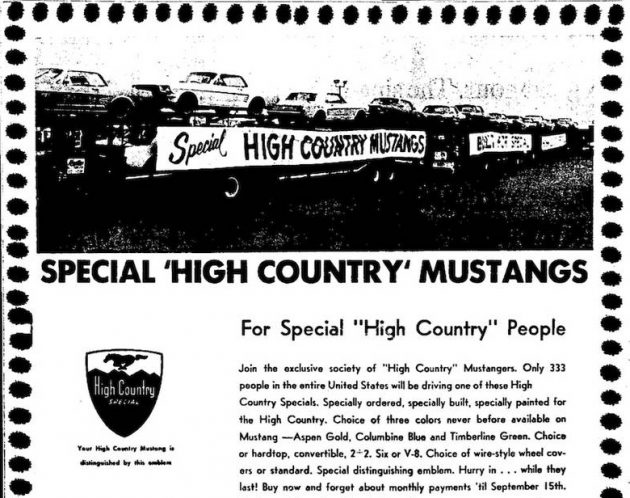 Except there was one step before they arrived via transporter: the High Country's were supposedly carted by diesel locomotive, "…pulling the 22 tri-level railcars loaded with nothing but Mustangs, mostly hardtops, a mere handful of convertibles, and one(!) fastback, over the Rockies." Credit goes to HighCountryMustang.com for that little morsel of Mustang history. For $19,500, this High Country looks like an ideal combination of rarity, fun and not-afraid-to-drive-it usability.