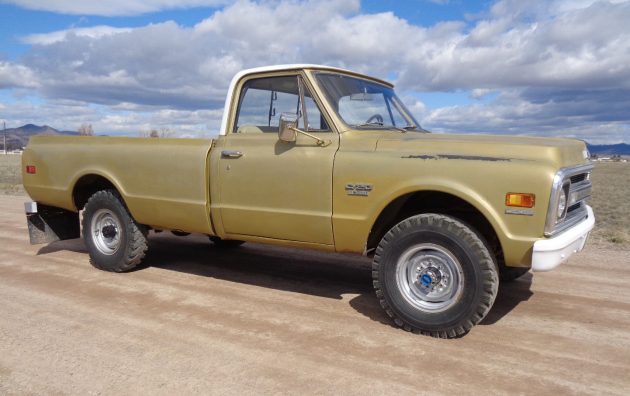 This 1970 Chevrolet C10 pickup is a claimed high desert survivor, with under 40,000 original miles from new and just one repaint in its original color. The seller indicates he has known about the truck for a while, owned by a WWII Veteran since new. It remains in excellent condition today with lots of desirable options typical of the camper packages offerd by Chevrolet. Find this low-mileage C10 here on eBay where bidding is over $6K with no reserve.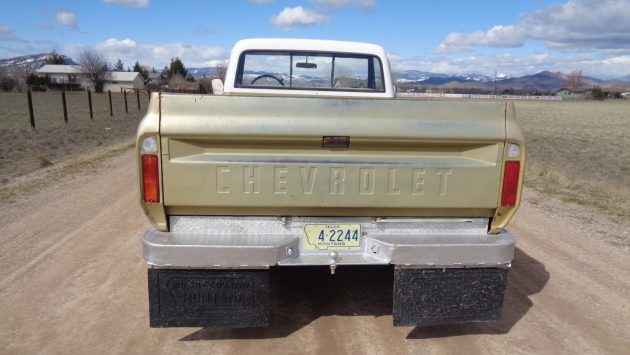 The seller says the original family owners that purchased this C10 locally immediately installed an Alaskan bed cap and set about using the pickup for camping. That's partially why it still looks so nice, in addition to an owner that clearly took pride in his rig. Some of the options that came with the truck as a result of checking the appropriate box for camper options included dual batteries, wiring harness and step bumper.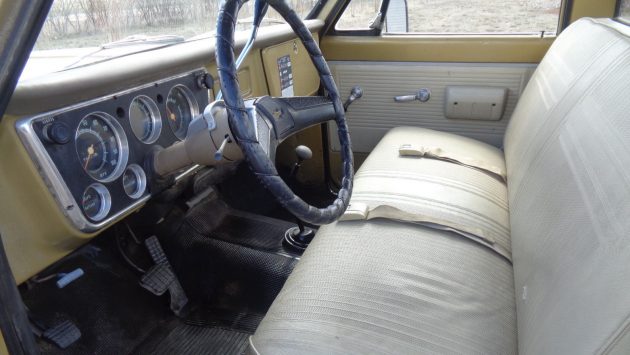 The seller notes some minor issues in the interior, which looks incredible for the age of the truck and one that saw some use. There's a tear from a screwdriver left in a back pocket, but other damage is minimal. Sun damage hasn't had its way with the cabin like you might expect, though the seller did replace the steering wheel and sill covers. The dash has just one solitary crack, a pleasant surprise as there's not many places to hide from the sun in Montana.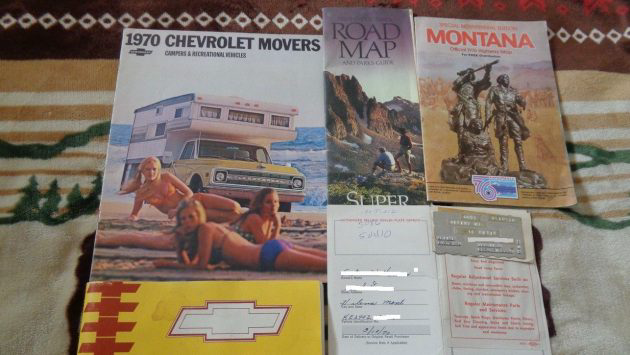 The original assortment of brochures is a treat, especially the camper one that apparently makes promises about the adventures you'll encounter on the open road (and the friends you can enjoy them with!) Buying a vehicle that was the ticket to adventure for the original family owners entitles the next owner to all sort of good juju, as I'd rather have a classic that was used as intended than a bubble vehicle in perfect condition – and bidders seem to agree. Thanks to Barn Finds reader Matt Williams for the find.
Have something to sell? List it here on Barn Finds!