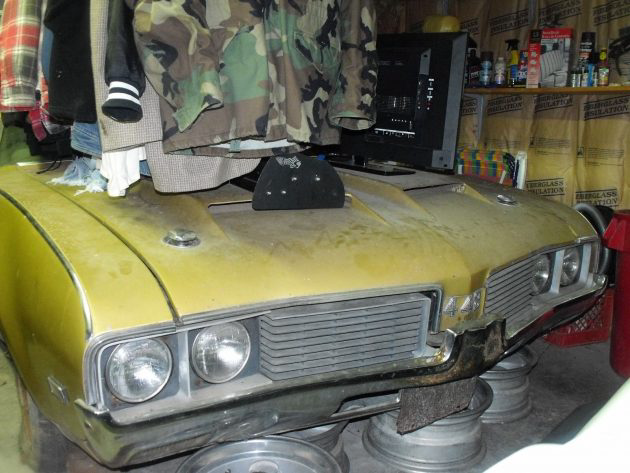 Having graduated from high school back in 2014, I can say that most of the cars that students drove were about as boring as a bowl of plain oatmeal. Easily the coolest car in the high school parking lot was a 1975 Trans Am, which was driven, ironically, by my brother. Having said that, you can understand why I feel that high school back then was much cooler car-wise. This 1969 Oldsmobile 442 was driven by the seller's buddy back in high school, and is spec'd with all the available options. Find it here on eBay in Mineral Bluff, Georgia, with a Buy-It-Now price of $9,500.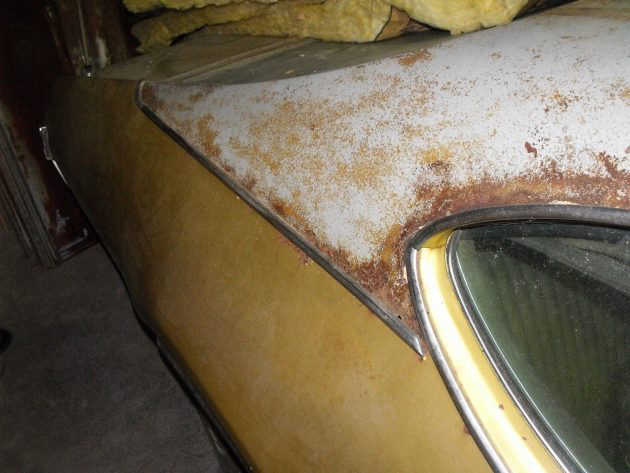 Though I usually prefer the 1970-1972 442s, the 1969 is not a bad looking car. For 1969, the 442 received minor trim changes, the most notable being the grille and full side windows, as compared to the vent windows on the 1968 model. All told, 26,357 442s were built for 1969, and not many are around today. The owner rode shotgun in this car back in high school with his buddy, and later purchased the car from him in 1989. There are no pictures of the engine, but considering the car is equipped with air conditioning, the engine is probably the base V8. Rated at 350 horsepower and 440 lb-ft of torque, the base 400 is no slouch, but the W31 Ram-Rod 350 was faster. Overall, the car looks pretty solid, with only minimal rust (the car appears to have had a vinyl top at some point, but it has been removed at some point). The gold paint looks pretty good, and should clean up nicely. The hood is not stock (it's a 1970-1972 Cutlass/442 hood), but looks nice in gold with black stripes.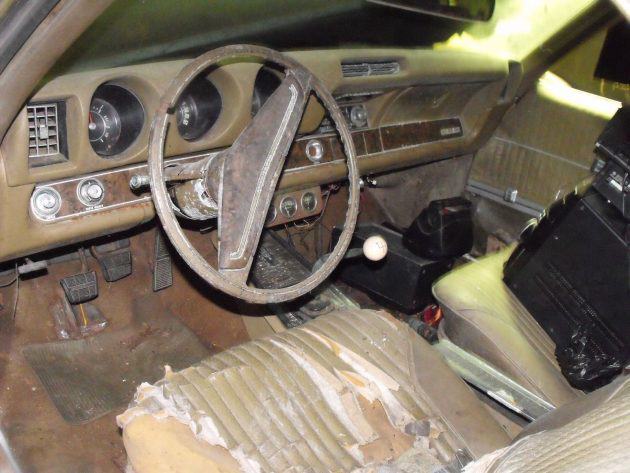 Inside, the interior has seen better days, and looks to have been through a lot. According to the seller, the car is loaded with every option available (with the exception of the W30 and W32 option), including  a factory 4 speed (either a Muncie M20 or M21), tilt steering wheel, the aforementioned factory A/C, a map light in the mirror, AM/FM radio, vacuum trunk release, power locks, rear window defogger, and a power antenna. Though in need of attention, the gold with woodgrain interior will look cool, and when you factor all the options, you have a rare and desirable. Overall, this car is going to need some attention, but considering the price and the options spec'd, this could be a very valuable car. This car would look at home at the Muscle Car and Corvette Nationals both restored and in as-is condition. Would you buy this fully loaded 442?