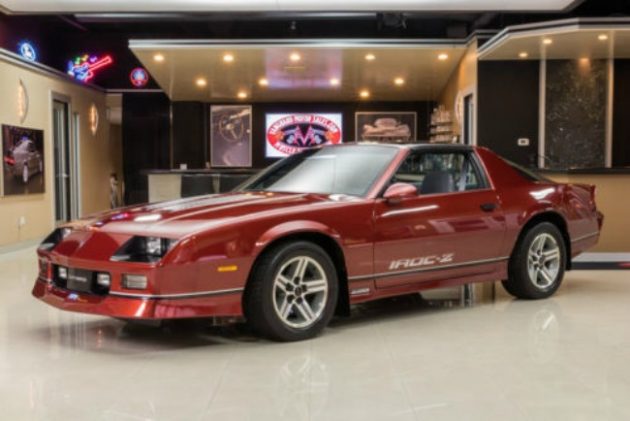 As we get older, it is natural to reflect on missed opportunities and wonder about the direction our lives might have taken if we took a different fork in the road.  For automobile enthusiasts, most of us are drawn to our first cars as if they were our first loves.  Others of us were indifferent about our first cars, but are still head over heels about the dream cars in high school.  A trip to the back row of a seedy used car lot is usually a good way to put those feelings to rest.  However, reality, with all its warts, can deliver a surprise on occasion.  This car is one of those shocking glimpses at a lost love that can turn that spark back into a flame.  This 1986 Chevrolet Camaro IROC-Z, found on EBay with a buy it now price of $37,900, is the high school love of many collectors around my age.  However, this lost beauty, located in Plymouth, Michigan, hasn't lost any of its luster over the years.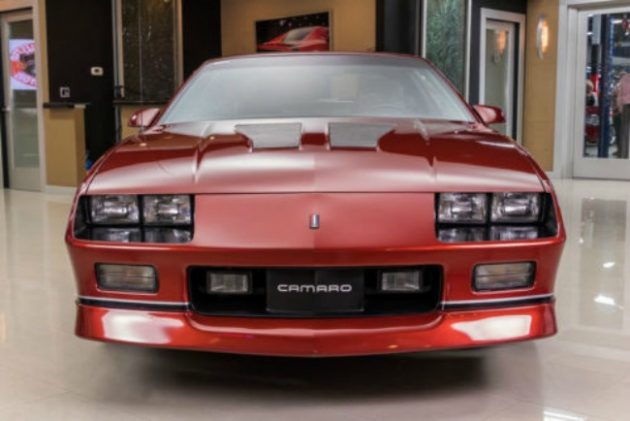 Somehow, this IROC-Z has survived for the past 31 years in an almost untouched condition.  Having served just two owners, and showing just 1,477 miles on the odometer, this one looks like it just rolled out of a time machine.  I wish we knew the story on this one, but the seller has given us no clues concerning why it is in such good condition.  While we often see "collector's editions" and "limited editions" cocooned away for years in hopes of a big payoff, this Camaro is not a rare car by any means.  IROCs were very much sought after when they were new, and there are special ones around such as the race bred 1LE option models that collectors are tracking down even as you read this, but they generally weren't the kind of car you hid away.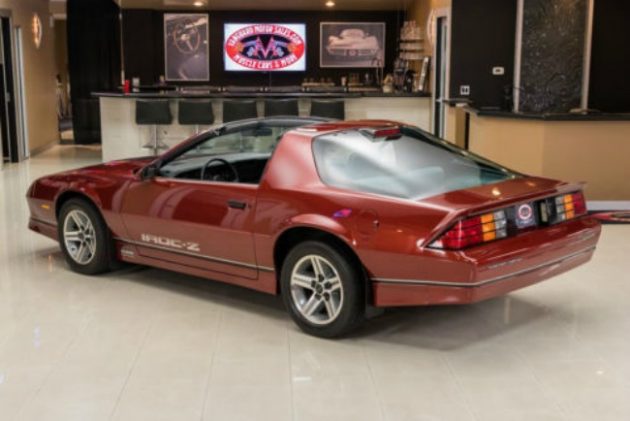 At any rate, it is nice to see one that has been preserved.  So many of them have been used, abused, beaten to death, and driven into the ground 1/4 mile at a time.  Finding a good third generation Camaro is hard to do, and collectors and enthusiasts have already begun driving the market up on the few great examples that occasionally pop up.  This one, a 1986 model, doesn't seem to be overly optioned.  It has the standard 305 cubic inch Chevrolet small block V-8 and an automatic transmission.  Unfortunately, the 350 option didn't arrive until 1987.  The ad doesn't say of it has the handling package, but you likely won't miss it.  Its not as if the enhanced handling package equipped cars are easy on the kidneys!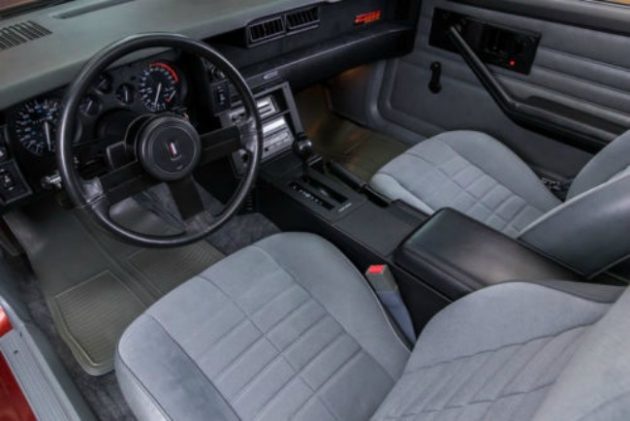 Inside, we see a pretty run of the mill Camaro interior.  The seats appear to be pretty basic, the stereo doesn't have an equalizer, and even the windows are hand cranked.  It does have floor mats, cruise control, and air conditioning.  All and all, it is equipped with the usual plastic, velour, and vinyl interior that car magazines belittled General Motors about at every opportunity during this decade.  They caught a lot of grief for cheap interiors on otherwise attractive cars, and it was, for the most part, warranted.  Styling and drivetrain can only take you so far in a competitive market.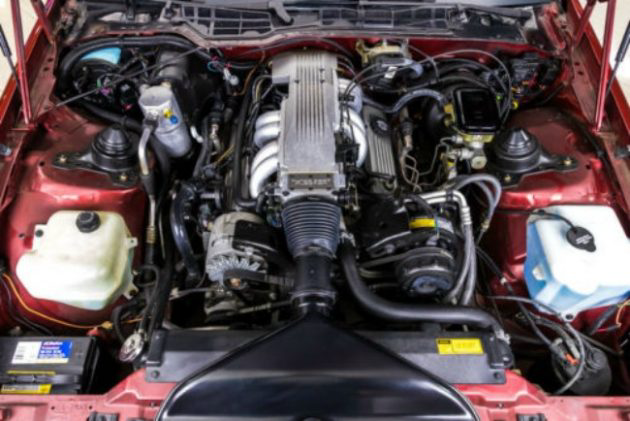 Under the hood is the usual tuned port injected V-8 that IROCs were blessed with as standard equipment.  The good news for 1986 was that this engine now had a one piece rear main seal to correct the previous leaky two piece seal that soiled driveways all over North America.  I don't have to tell you what a fantastic engine the small block Chevrolet V-8 is, but I will warn you that working on one in a Camaro or Firebird of this vintage requires the renting of a contortionist to get at some of the parts.  Now that the circus is no more, prices have gone down for contortionists, thus lowering your maintenance costs.  I doubt that you'll have many problems with this particular V-8, but sitting for so long may have had a detrimental effect on the fuel system.  The first thing I would do on this one is flush out the fuel tank, fuel lines, and change any filters before firing it up and driving it out of pushing range of the house.  If you end up with it, and have to pull the fuel injection unit, it looks like it could use some TLC.  I have seen aluminum motorcycle parts restored to a new shine using a soda blaster, and I'd guess it would work well here to bring this engine compartment back to new condition.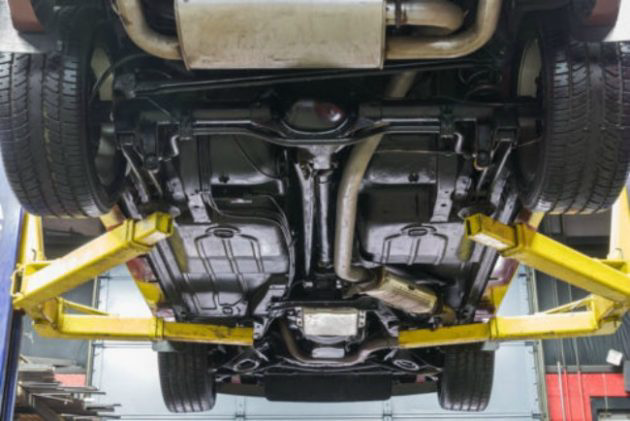 Underneath, we see everything is in tip top shape as well.  It may have been detailed, but I don't see any signs of damage or even mud.  The Goodyear "Gatorback" tires look brand new, and the exhaust exhibits just a hint of surface rust.  The transmission pan looks perfect as well, but seeing it makes me wonder if the seals will give you problems after sitting so long.  Automatic transmissions are notorious for not working perfectly after extended periods of rest, so buyer beware.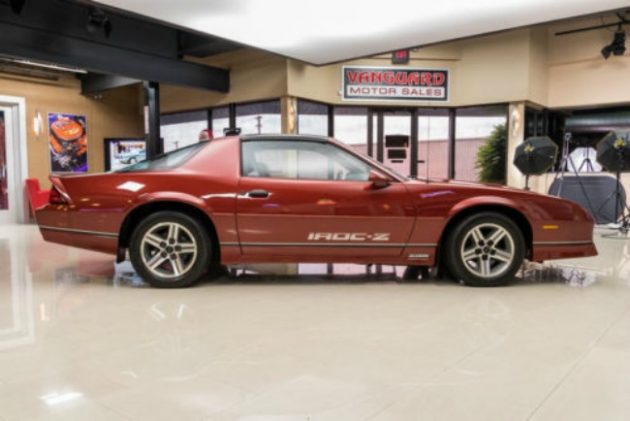 While there are things to be careful of on cars with insanely low mileage that have sat for extended periods of time, these are relatively minor concerns in comparison to restoring a like car in rough shape.  The styling of these Camaros is just amazing, especially when you hold them up in comparison to other cars of this era.  Like a song you hear for the first time and just know that it will be a hit for the ages, these cars are just so perfect to the eyes.  It is good to see that one has survived in such wonderful condition, and I hope whoever buys it keeps it in this condition.  This is the kind of car that you could justify knocking out a hole in your living room wall to put it inside, as you would a piece of artwork, so you could stare at it for hours.  You can't go back to the eighties again, but you can go back to first loves in rare instances such as this.