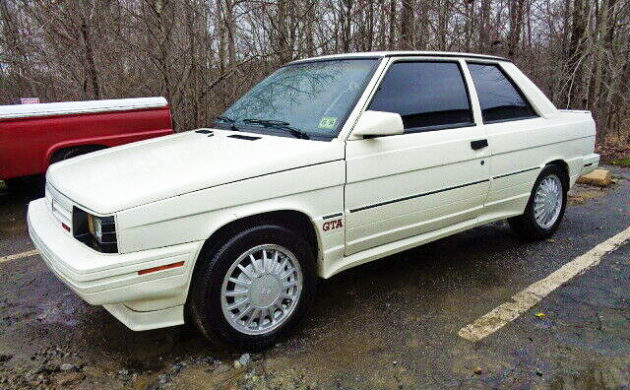 Update 2/19/20 – The hog barn GTA is back! After getting bid up to $1,425 the seller has relisted this Renault here on eBay with a $2,500 asking price.
From 1/19/20 – I'm serious, this Renault was found in a hog barn. I'm not sure that I'd advertise that aspect of this performance-oriented Renault but it is what it is and it's definitely different. So, where does one find such a Cochon' inspired specimen? Denver, North Carolina would be the locale and it's available here on eBay for a current bid of $1,026, no reserve, fifteen bids tendered so far.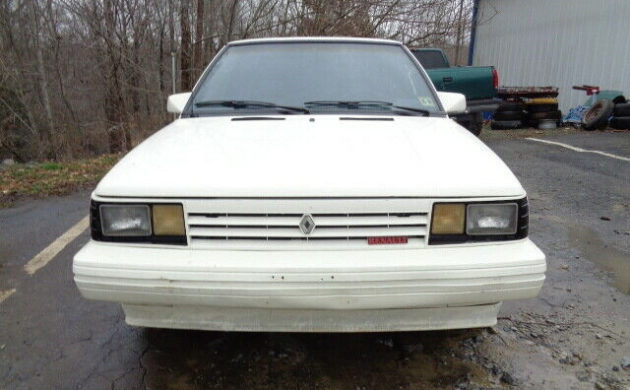 Many years ago, Renault, domestically, was pronounced with its trailing "T"; in later times, as a good car friend of mine stated, "Renault went upscale so you had to pronounce it as a proper French noun, like Reneau". Whatever the case, Renault has a storied past with a significant European presence and had a solid foothold in the U.S. at one time. After Chrysler Corp. bought American Motors Corp. in 1987, Renault, which owned about half of AMC, started to slowly disappear from U.S. shores but not before they left the GTA performance coupe behind. The GTA was based on the "Alliance" model but had very sporting intentions. Production of the GTA was limited to model year 1987 and produced in both sedan and convertible form. Colors were limited to white, black, red and silver and GTA's were further identified by ground effects with wider wheels and tires, among other features.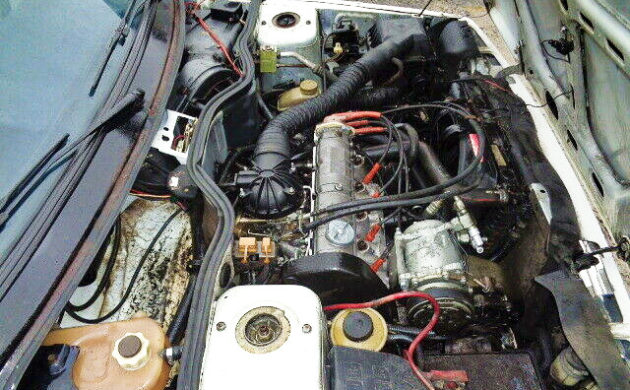 One of the unique features of the GTA was the 2.0 liter, four-cylinder, in-line, fuel-injected engine delivering 95 HP. The seller of this example tells us, "The car ran when parked, and the motor does turn over with a battery but does not have spark. It will need to be gone over/need a good tune-up before it can go back on the road." Hmm… the old "ran when it was parked" story. All GTA's came equipped with a close-ratio five-speed manual transaxle, 50 series tires and 15-inch aluminum-alloy wheels, which the seller asserts in this case, are original.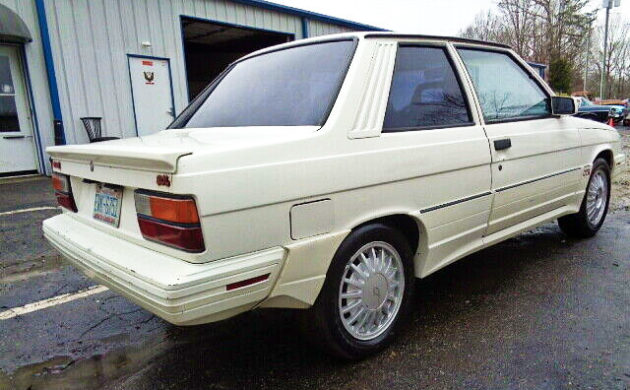 The body and finish of this Renault have held up well; 25 years in a hog barn seems to have been to this GTA's liking. There is no obvious corrosion, though I'd recommend checking out the underside considering where it has been stored. Additionally, there is no indication of collision damage either. The ground effects, which frequently are the first thing on a performance vehicle to take it on the chin, are intact and not cracked, at least according to the accompanying images. The seller references some surface rust present in the trunk but it looks just like that, surface rust and not the invasive type of surface rust.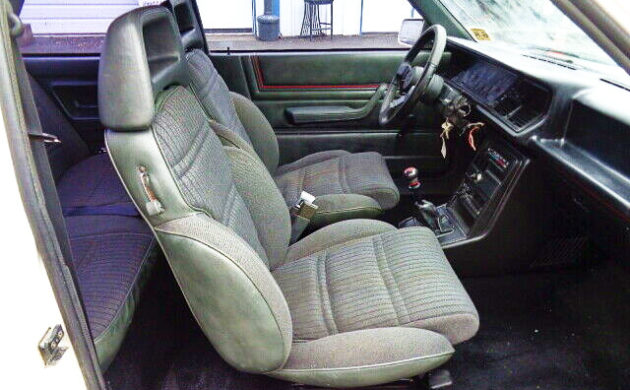 The interior looks about how you would expect for a car of this age and mileage, a bit of wear but nothing out of the ordinary. I'm not sure why there are wires protruding from the right side of the steering column, a broken-off windshield wiper stalk perhaps? The grey fabric seats seem to be in nice, clean condition as well as designed ergonomically for spirited driving.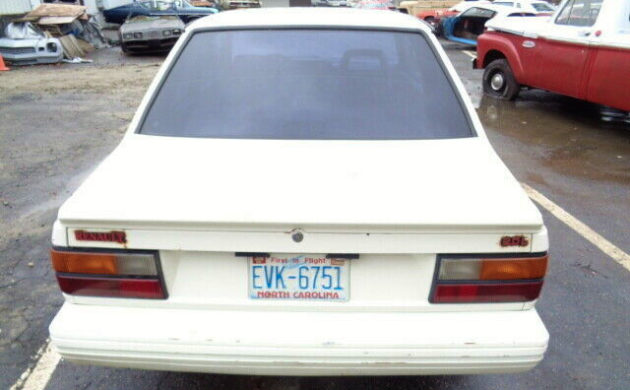 This GTA reminds me of Volkswagen's GTI of the era or perhaps the Peugeot 205 GTI; small, taut coupes/hatchbacks with good balance and power to weight; fun cars with aggressive road manners. The seller tells us that this GTA is a lifelong southern driven car alluding to the absence of road salt or adverse environmental conditions that are the bane of so many old cars. There are 98K miles on the odometer so there is obviously going to be wear but other than the non-starting issue, it doesn't seem that this Renault would need a lot of attention to become roadworthy again. The biggest concern at this point may be parts availability along with loss of Renault institutional knowledge. Six more days to go on bidding, but it's only at $1,026; it seems like even with some continual upside in the bid, it could still be a good buy don't you think?
Have something to sell? List it here on Barn Finds!