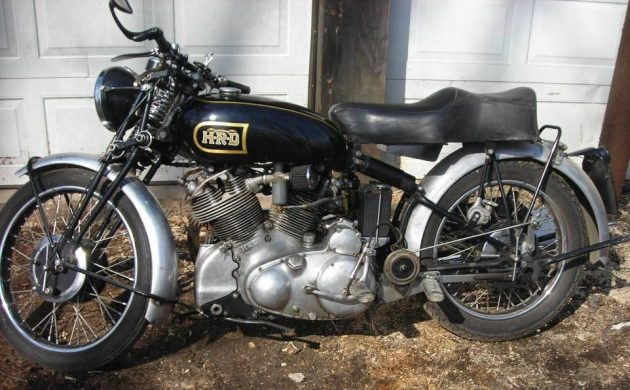 There are holy grail motorcycles and there are Holy Grail motorcycles. This 1948 Vincent Rapide is a Holy Grail motorcycle and then some. This beautiful beast of a Brit bike can be found here on Craigslist in South Strafford, Vermont and the seller is asking $40,000 for it. Thanks to Ed VT for sending in the tip on this rare bike!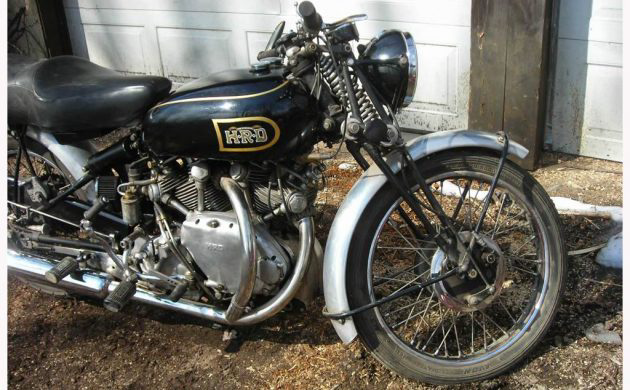 Vincent HRD made the Rapide from 1936 to 1939, at which point Great Britain was heavily involved in the war and production stopped until 1946. The last one rolled off the assembly line in Stevenage, Hertfordshire, England in 1955. Howard Raymond Davies (HRD) made motorcycles under the name HRD Motorcycles Ltd from 1924 to 1928. Unfortunately, the company failed and was subsequently sold twice with Phil Vincent finally taking control and the company was renamed Vincent HRD Co. Ltd.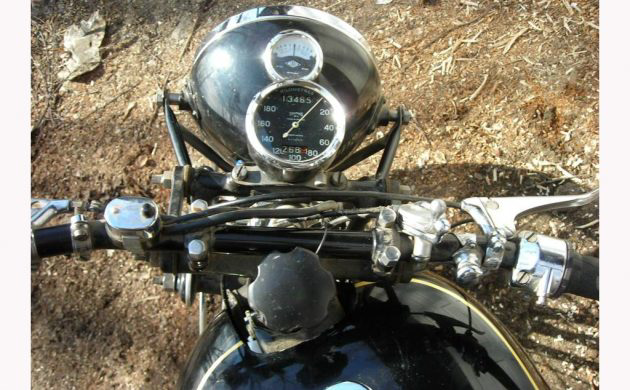 The Series B Rapide (post-WWII) was really a superbike by even today's standards. It has 998 CC of V-Twin power and they were about as good as it got. In fact, it was the world's fastest production bike until Vincent came out with the famous Black Shadow. The Black Shadow upped the ante and became the world's fastest production motorcycle with a top speed of 125 mph. It's easy to tell them apart with the Black Shadow having a black painted engine and they're much more valuable and famous than the Rapide is. But, that's like choosing a favorite child to choose between a Rapide and a Black Shadow, you want both of them!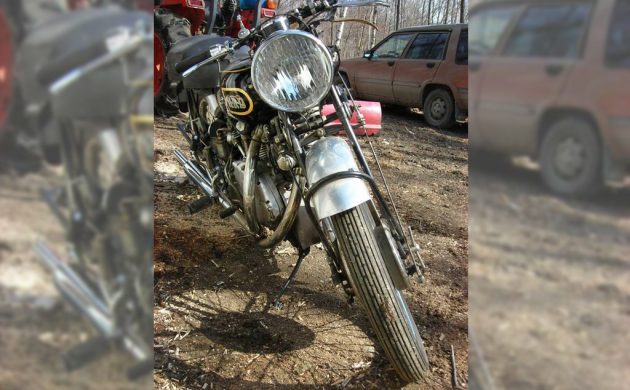 Is a 1946 bike somewhat crude and rude and ancient compared to the Mad-Max-like motorcycles of today? Yes, but we all knew that. They're just like cars or trucks from this era, they don't have heated grips or cup holders or GPS but you don't need any of that nonsense to experience the thrill of driving an old car or truck and you sure as don't need it on an old motorcycle. If you show up anywhere on this Rapide you will have a crowd around it in no time.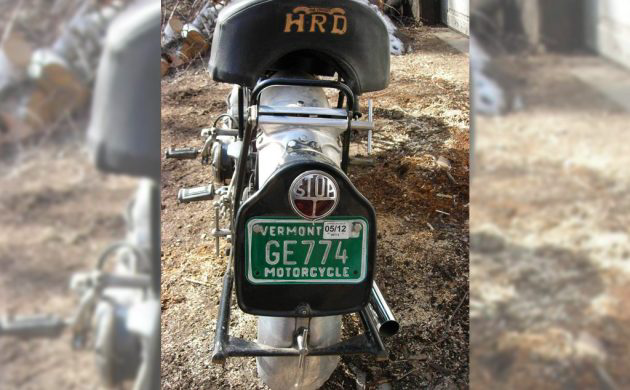 How cool is the STOP/brake light? Very cool. The seller doesn't give too much info on this rare bike, here is the entire listing: "The ultimate classic! 1000cc Vincent in running condition. Recently rebuilt engine. Non matching numbers. Modern BTH magnito. Speedo is in Km/h. Very strong runner. Registered with Vincent owners club. To my knowledge this bike has not been owned by George Brown or John Surtees or Rollie Free but it is a full blooded Vincent."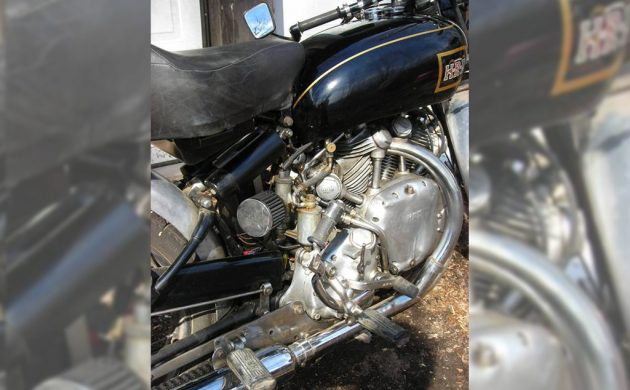 So now we know that it's a non-numbers-matching bike, that may hurt the value. It's not unusual to see a Vincent Black Shadow sell for double this asking price if not more. The seller has this one priced at Hagerty's #2 excellent condition value and it's hard to tell from the photos, but I would guess that it's between that and good condition. The non-numbers-matching engine may really hurt the value so it could be priced on the high side even if it were in excellent condition. The engine is basically two Vincent Comet 499CC singles grafted together to make a 998 CC V-Twin with 45 hp. Have any of you owned a Vincent Rapide or any model of Vincent?
Have something to sell? List it here on Barn Finds!