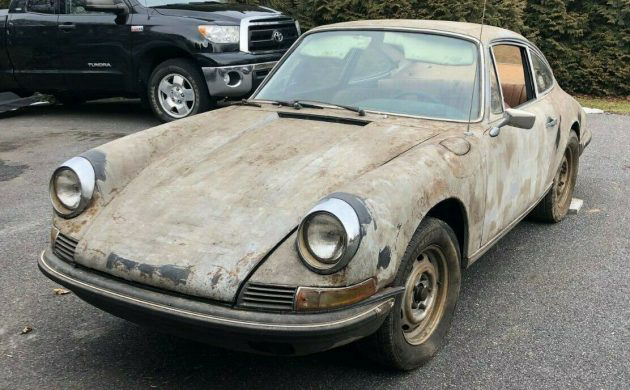 It may seem like a world far, far away, but there was a time when old air-cooled 911s and 912s were fairly disposable vehicles. At the very least, they were not immune to backyard repairs when values reached maximum decline, as this 1968 Porsche 912 shows us. The body is quite tired and it's clear cosmetics have been a low priority for quite some time. This really comes to a head when you check out the floors, which may not be rusty but sure aren't factory. Find the 912 here on eBay with bidding over $5K and the reserve unmet.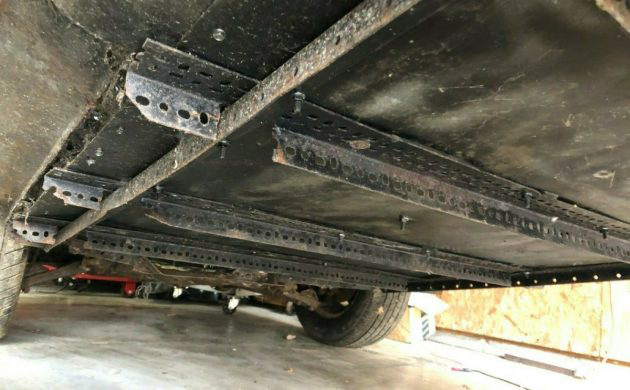 Well, it's functional, I suppose! The seller notes that while this may have addressed the rust issue, these floors are not even close to factory spec. It looks like something your local hardware store would sell you with an extremely puzzled look on their faces as you explained the materials are for your Porsche. The seller further notes that the previous owner added a support that was bolted to the rear torsion bars, so there's a fair amount of engineering here to unravel.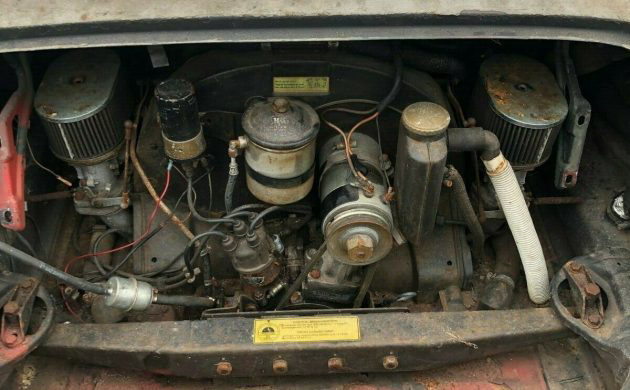 The motor turns over but the 912 is literally hotwired at the moment with the ignition lock removed. This is due to the keys being lost. The previous owner must be a hoot to hang out with, because it seems like no amount of potentially vexxing scenarios prevented him from continuing to drive the doors off of this 912. The engine cranks and sounds like it has compression, according to the seller, but it does not have spark.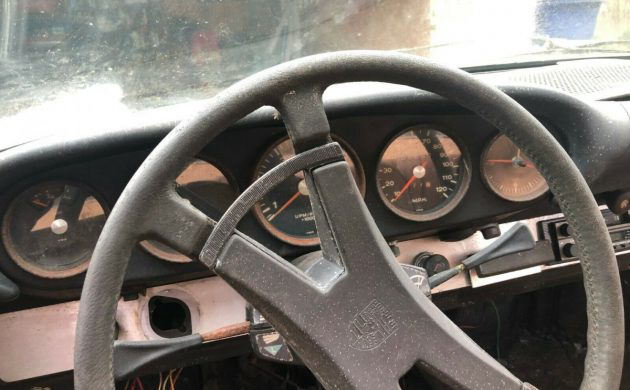 The body is covered in a thin coating of filler, presumably to prep the car for a paint job that never materialized. The seller says the metal is actually fairly solid underneath, but the real shame is that it's been repainted a few times and the original color was a desirable shade known as Irish Green. The interior isn't suitably photographed but I can only imagine what it looks like given the other "enhancements." Assuming the reserve isn't much higher than the current bid amount, there could be a worthwhile project underneath – but there's a bit of a gamble as to what else you'll find for backyard engineering.
Have something to sell? List it here on Barn Finds!