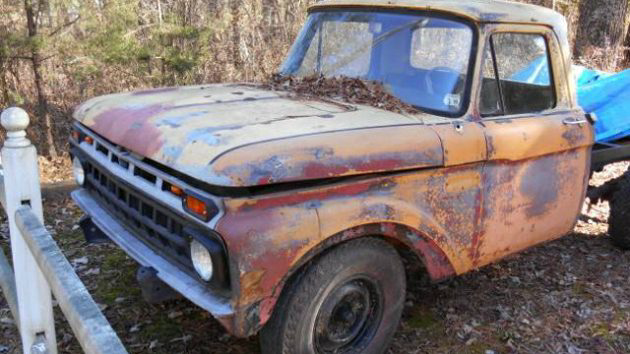 A while back on Barn Finds, we did a series of posts on "Honest Trucks." You probably can guess what I'm talking about, an old truck with nothing hidden by body filler, a reasonable price and probably not too much necessary to make it run and drive, but very little chance of being the subject of a complete restoration. This 1965 Ford F250 fits that description perfectly. It's available here on craigslist in Lillington, North Carolina for an asking price of only $900.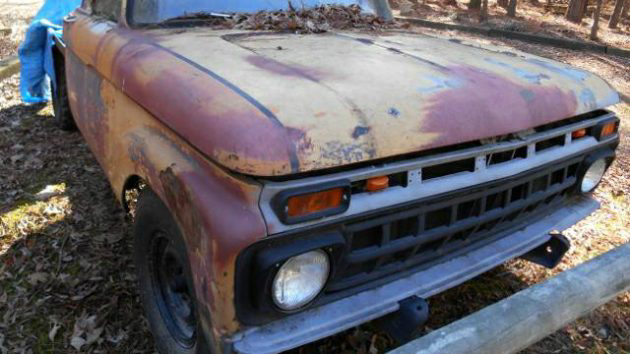 The truck began its life as a service truck for the local electrical utility. It was last licensed for the road in 1990, but despite that, the seller says it will start (with some difficulty). Although there are plenty of dents and blemishes, the only rust the seller feels is worth mentioning are spots to be repaired in the driver's door, drip rails and door frame. There's a lot of solid metal there for years of use to come.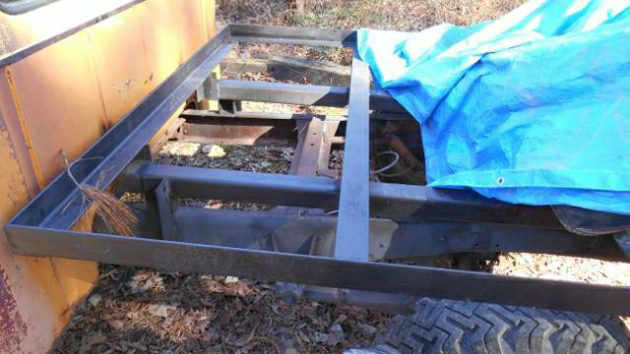 I'm guessing this had a service bed on it at some point, with tool boxes down the sides. Speaking of solid metal, it currently has what appears to be a well-made channel steel bed awaiting your wooden or steel floor and whatever sides or tie downs you care to install. I think I'd begin with treated wood and stainless steel carriage bolts and work from there. Some sides and even trailer fenders would be nice adds, though.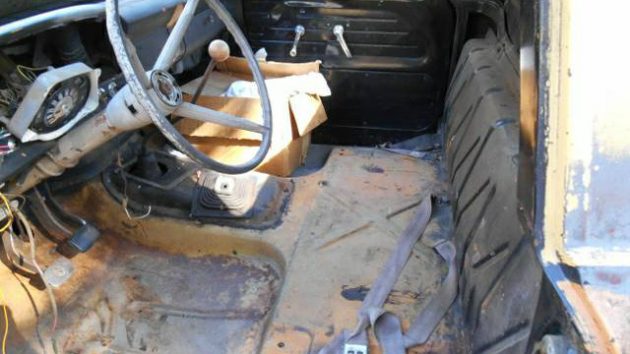 The ad mentions poor seats and foam; I think given the state of this truck I'd head to the junkyard for the nicest bench truck seat (or a pair of buckets, I'm not picky) I could find in black. Some inexpensive carpet or even spray-in bed liner material would finish the job once the gauges were re-installed or replaced.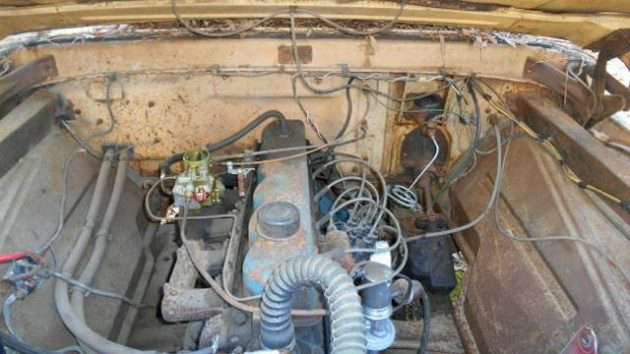 According to the previous owner, the truck only has 8,000 miles on a rebuilt 240 cubic inch short block, and it's actually had some recent work done. The seller reports a rebuilt carburetor (which needs "tuning"), front and rear brakes and wheel cylinders, as well as new brake lines, front shocks and rear axle seals. The rear end ratio is 4.56:1, so this isn't going to be a highway cruiser without an axle change. The truck also sports a new radiator and fuel pump. That's a lot of pretty good stuff for an asking price of only $900, don't you think?