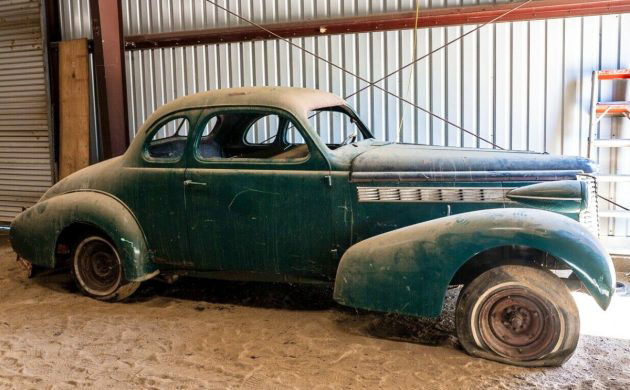 Amateurs or youngsters might be forgiven for thinking that "all '30s business coupes look the same," as a rather consistent formula influenced the lines of many such cars of that description. Take one look at the 1938 Buick, though, and at least one thing should strike you as different; look at the length of that hood! While somewhat necessitated by Buick's choice of an inherently balanced inline or "straight" eight-cylinder engine, there's no question that the result adds style and elegance in addition to necessary space. This 1938 Buick coupe in Plymouth, California, a literal barn find, comes to market here on eBay where tepid bidding has raised its value above $2,000.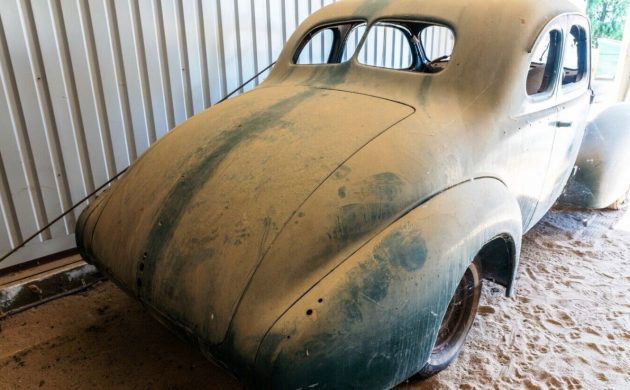 Advertised for "parts or restoration," it's no surprise that the car has already been picked over for chrome, glass, bumpers, running boards, instruments, and other parts. If that's all flat glass, making the cockpit weather-tight again may not break the bank. The preponderance of missing parts likely takes this one out of the running for a full-on stock restoration, but could work to the advantage of custom builders.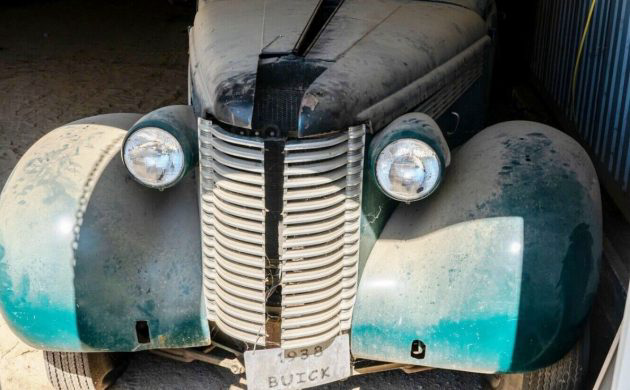 More missing chrome up front no doubt helps account for the lack of bids, but a custom front-end doesn't need bumpers or other costly chrome to stand out.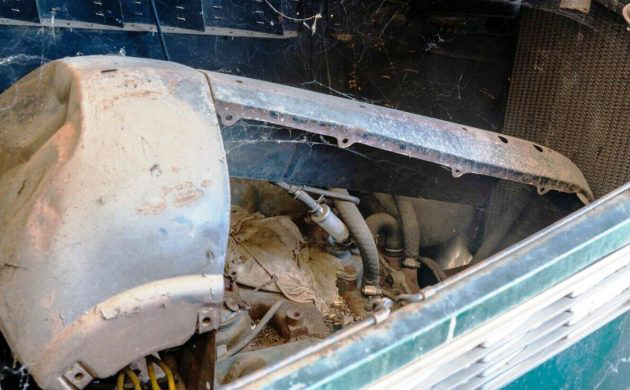 What looks like the (reversed) radiator obscures the straight-eight engine. Hose clamps and the ubiquitous Mr. Gasket clear fuel filter suggest running condition in the '70s or '80s.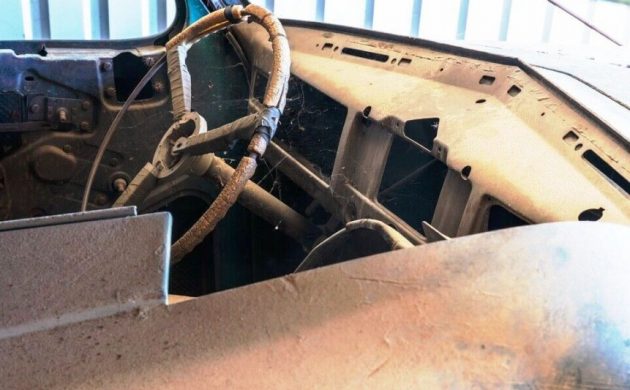 Wow! Not much to stoke the flames of potential here compared to the once-spectacular original dashboard, but what's old (or gone) can be made new again with no qualms about discarding or deviating from factory perfection. Should this once-beautiful Buick become a hot rod or merely give up its parts for another project?