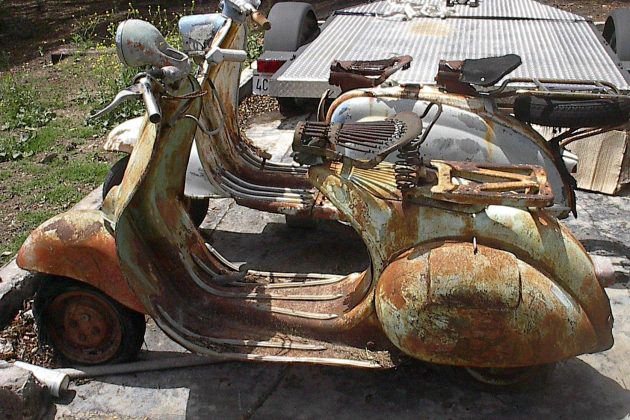 Some finds here at Barn Finds are bigger than others, and this small but fun Vespa is unrestored, and fairly solid. Classic two wheel finds of all sizes and shape have become popular, and classic Vespas are definitely cool. Having spent 40 years parked this iconic scooter still has some life left in it. With less than 24 hours until the auctions end, there have been 29 bids that have brought the price to $2,510. Check it out here on ebay out of Rancho Cucamonga, California.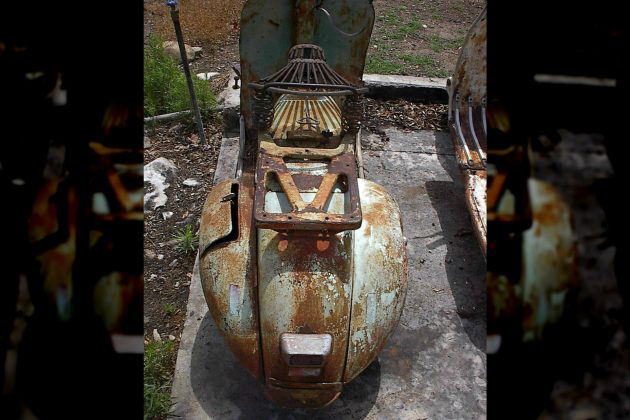 Although generously covered in surface rust this scooter is in very solid condition considering its age. The California sun claimed the seat upholstery as well as the tires and paint. Classic Italian steel is just like any old metal famous for rust, but this scooter is very solid with no signs of rot.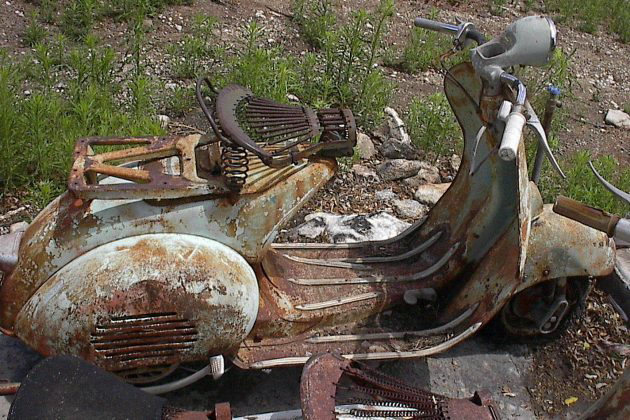 There is no word as to the condition of the 125cc air cooled engine, but it may be safe to assume that it has seen better days after long term storage. Part of me feels this Vespa has a neat appearance that could be polished to likely reveal more paint than its current condition, making for a neat patina'd scooter. Although a scooter is easier to work on than a car, and takes up a great deal less space so a restoration is feasible for those who want to take that avenue as well. What would you do with this classic Vespa? Maintain its looks with a mechanical restoration, or perform a full on restoration?