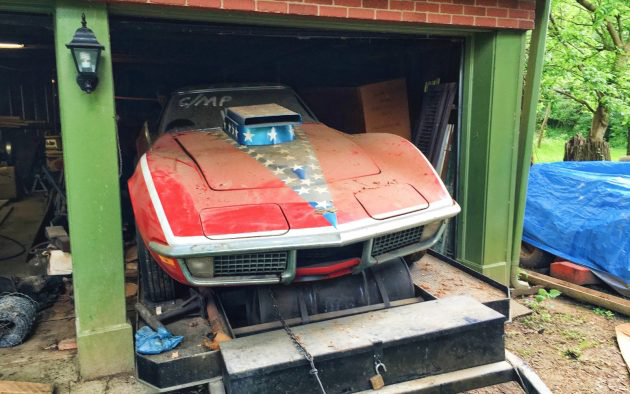 Back in early 2016, I heard about a Corvette find that someone was busy digging out of a garage. At the time there really wasn't much information about it. Given the lack of photos or information, I put it on the back burner and then forgot about it. Well, I was recently digging through the CorvetteForum and came across the story again. After almost a year more information was revealed and it turned out to be an incredible find! The original post from user Pvirg and simply stated that they had purchased a 1971 Corvette that had been parked in a garage since 1972. He was trying to figure out the paint code, but the thread quickly escalated when he mentioned that the car was a special deal with GM and was built for just one purpose…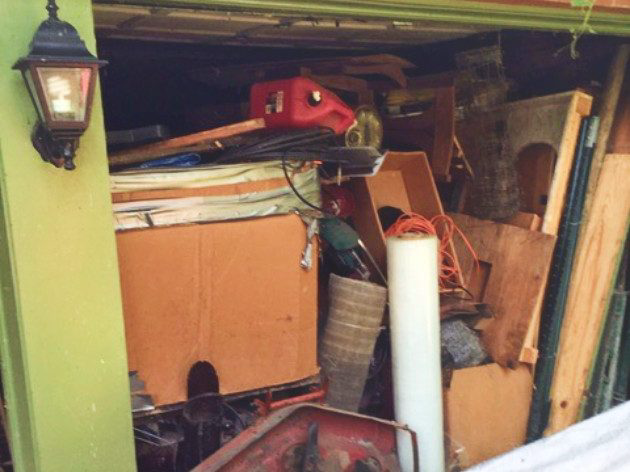 If a statement like that doesn't make you curious, I don't know what will. What could this special deal have been and what could be so special about this Corvette? Well, as the discussion developed we soon found out that the car has just 24 miles on the odometer. The fact that it has already been repainted and has parts from either a '68 or '69 led to some serious skepticism, but in the process of explaining the mileage, the owner starts to offer more details about its past. And this is when things really started to get interesting!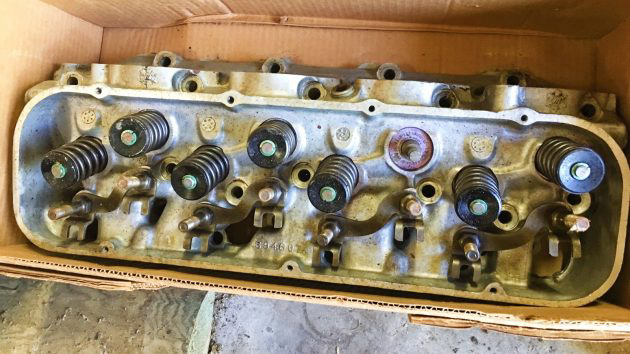 It turns out, Pvirg was good friends with the previous owner and has known the car for over 20 years. His friend actually worked for GM developing racing engines back in the day. The car was apparently built for racing from day one and features some very cool equipment! Pvirg uploaded a photo of one of the heads and the numbers tell us that it's from a 1969 L88 427! It might not prove much, but you don't typically find one of these heads just lying around.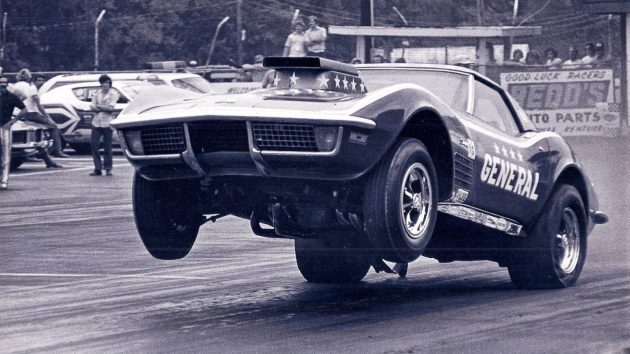 As he posted more information, it quickly becomes evident that this Corvette really was a race car. It was repainted from yellow to red and blue with white stars – the perfect color combo for a '70s American drag racer! By page four of the thread, he started to post some incredible photos, including this one of it taking off at the dragstrip. Clearly, this wasn't your normal Corvette. It was a beast!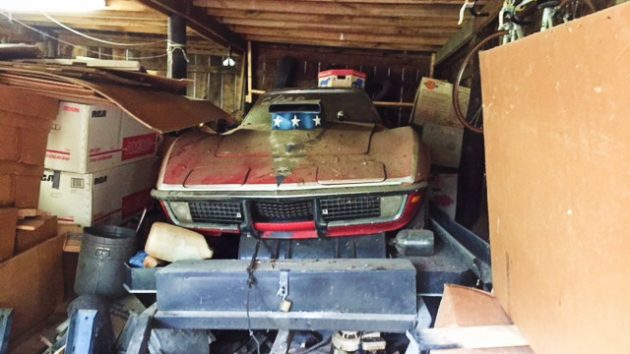 His friend appears to have been a bit of a hoarder and piled all kinds of junk around on even on the car. Getting it out had to be a major undertaking, but I bet it was amazing to see it out in the light after being stashed away for all those years.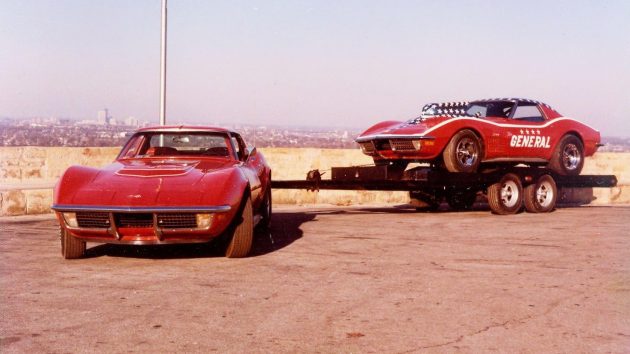 He eventually posted this amazing shot! His friend had a special trailer built so he could tow the car behind a street going 1971 LT1. How awesome would it have been to see this pair roll into town? Apparently, the tow car was also buried in the garage. Pvirg couldn't afford to buy both right then, but is working on a deal so they can be kept together!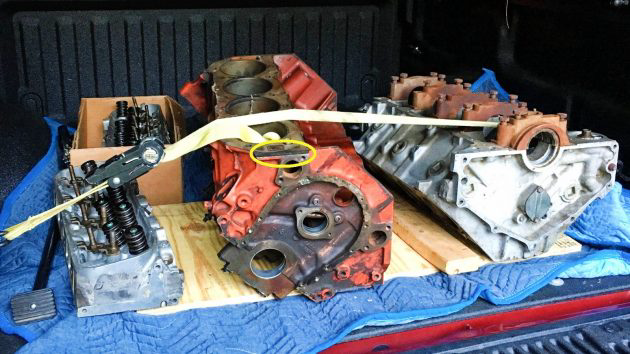 Because of his connections at GM, Pvirg's friend was able to get all kinds of special performance bits, including a spare ZL1 block. Pvirg was able to get some of the parts as well and plans on selling off anything he doesn't need to get the General running.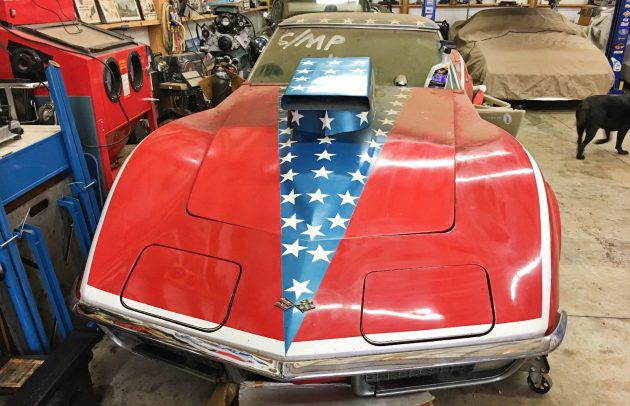 While Pvirg wasn't particularly forthcoming at first, he eventually posted more photos of the car and it really is awesome! Their last post was on March 8th and included a recent snapshot of it out of the garage. They have been slowly cleaning it and doing more research. We will be keeping an eye on this thread, as I'm sure it will only get more interesting as they get this old racer up and running. The thread is over 25 pages, but is a good read so be sure to check it out here on CorvetteForum.