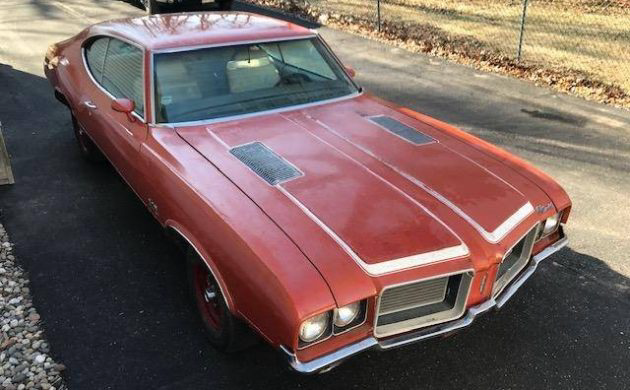 This ladies and gentlemen may be the lowest VIN number that I've ever seen on an Oldsmobile. This 1972 Oldsmobile 442 Holiday Coupe is for sale here on craigslist in the Toms River, New Jersey area. It's allegedly a two-owner car, the second having owned it for 45 years…but is it legit? Read more and help me decide…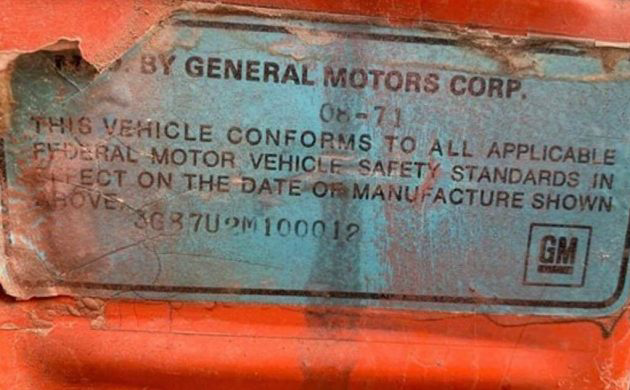 Full disclosure: I have a personal affection for these cars. My first classic was a 1972 Cutlass Supreme Hardtop sedan, in Baroque Gold, with the 350, "cooling-tower" hubcaps, and fancy patterned-cloth bench seats. That car taught me how to look up VINs and Fisher Body tags…and I'm still not quite sure on this one. Please do let me know if I'm right or wrong about my assertions in the next paragraph below.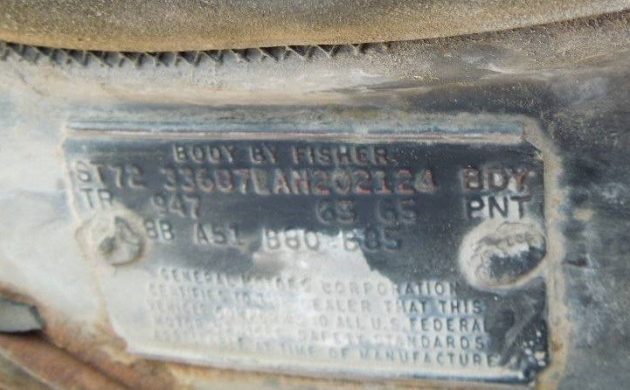 Looking at the seller's images and description, I notice a lack of engine picture, but the VIN and cowl tags are visible. The Cutlass Holiday hardtop Coupe body checks out, as does the claim of U-code 455, the dual exhaust with trumpet tips, the faux hood vents, and deluxe steering wheel, but I don't recall if the Tic-Toc-Tach was part of the 442 package for '72.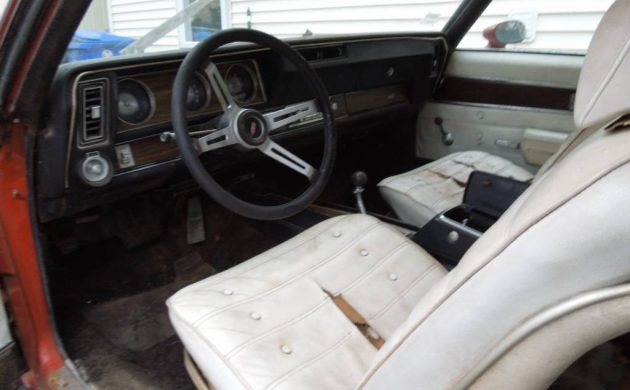 If this car really is what I think it is, it's one of only 750. I think this car is legit, but I am by no means an expert.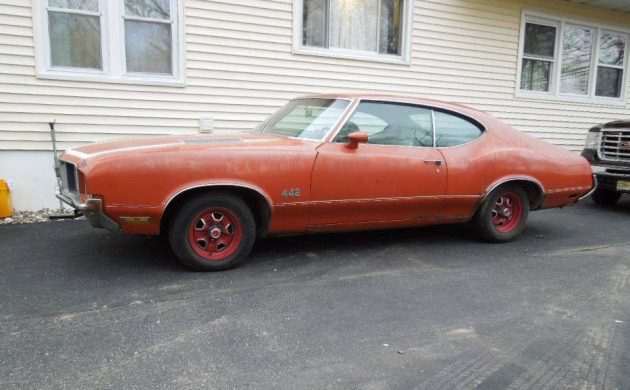 Generally speaking, one look at this project car could be daunting for the faint-of-heart (or in my case, faint-of-budget) but it begs the questions: Is it legit? Is it worth restoring?