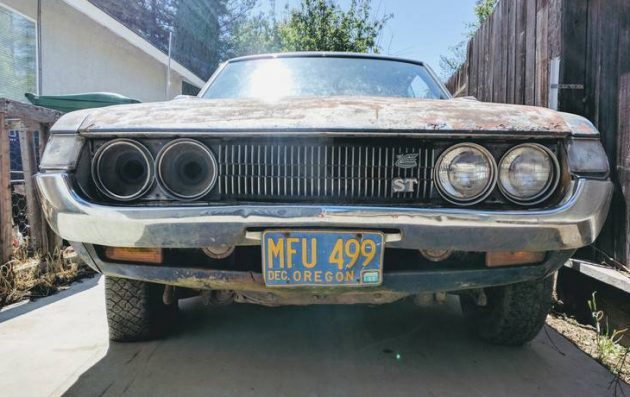 This 1972 Toyota Celica is said to be a recent barn find discovery, and an even coating of faded paint and dirt seem to point to many years of inactivity. As an earlier example, this Celica sports the prettier chrome bumpers that are nicely integrated into the body, unlike the ghastly DOT-mandated park benches that came later. Find this example here on craigslist with a $3,999 or best offer asking price. 
Still sporting its old-school Oregon blue plates and a vintage dealership license plate frame, this Celica looks every bit as untouched as the seller purports it to be. Unfortunately, that also includes a fair amount of rust which is listed as the solitary "Cons" in the listing. In the photos, the cabin floors and trunk are all in need of replacement, along with a complete interior. The body appears surprisingly straight in photos despite the rust underneath.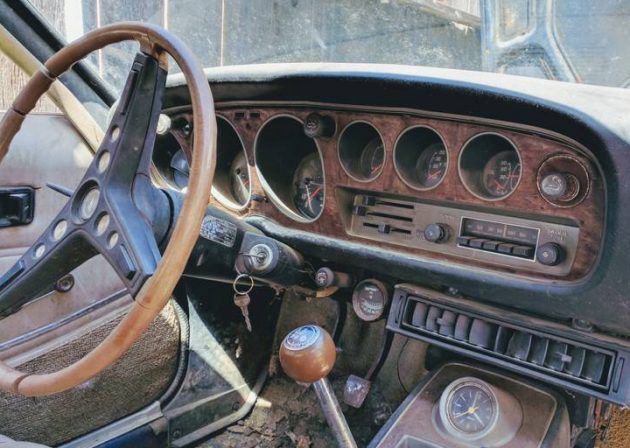 The interior retains many desirable and rare pieces, from the wooden shift knob, console clock, an uncracked dash pad and wood-rimmed steering wheel. Despite the carpet being destroyed and the seats in need of total rebuilding, the interior trim doesn't appear past the point of rescue. I suspect the interior is partly why the seller makes it quite clear he is not parting this Celica out, as there are likely many owners who are in need of the bits captured in these photos.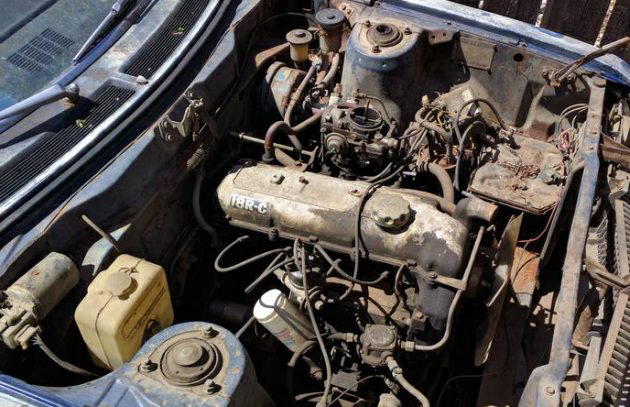 The first-generation Celica was intended to entice U.S. customers smitten by the first-generation Mustang introduced a few years earlier. The SOHC 18R-C four cylinder may not have been very persuasive, with less than 100 b.h.p. under the hood. However, it is paired with the desirable manual transmission, which will make it a touch more invigorating if this rusty specimen returns to the road. You'll find it in Modesto, California, but don't ask about a part out.