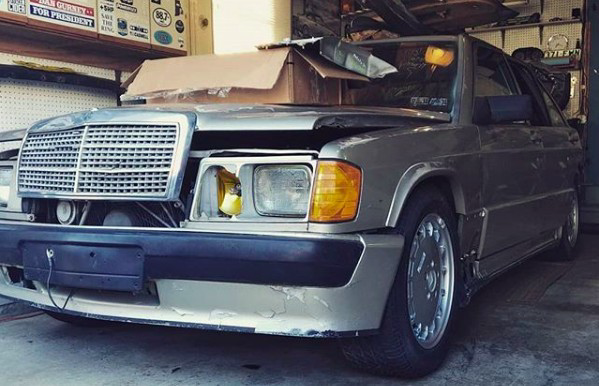 Recently, I introduced you to my latest project: a 1986 Mercedes-Benz 190E 2.3-16 Cosworth that I found in a junkyard in Pennsylvania. After literally spending an hour calling yards that had parts for a 16-Valve listed on car-part.com, I figured out the yard had the whole car and I took the plunge of this rusty, non-running basketcase for under $1,000. Now, with it living in my garage for two weeks, it's become clear this project is going to take many years.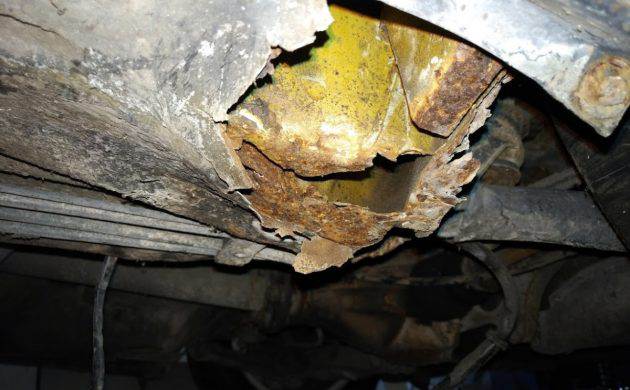 I knew going into it that the 190 had rust – the yard told me as such, and took pictures of the worst of it – or so I thought. The back panel between the taillights is all sorts of ugly, which you can see detailed in a video on the Barn Finds YouTube channel, which we've linked to at the bottom of my original post. In addition to that back panel, I've discovered significant rust in not one but four different areas of the car, all underneath the 190 in places where dirt, sand, and water tend to collect. This is in front of the rear wheel on the driver's side, underneath the back seat.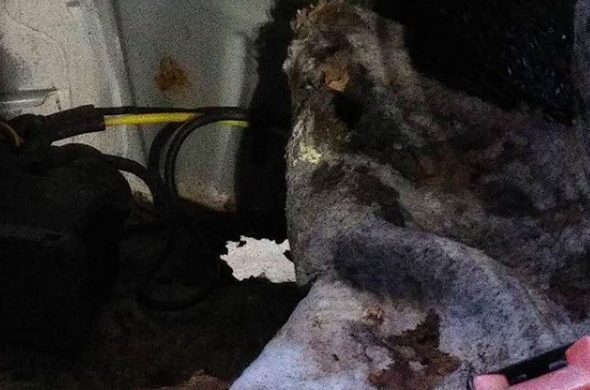 And this is on the exact opposite side, just in front of the rear wheel on the passenger side – and this gaping hole explains why the insulation padding under the seat was soaked! Obviously, this all needs to be repaired but I'm hopeful I can find a junkyard locally willing to chop up a 190 with better jack points than mine. The other rust areas of concern include the driver's side fender and the jack point on the passenger-side front. These are common trouble spots on the 190, but the factory body kit tends to accelerate the development of rot on the Cosworth cars. By the way, if you want to see more frequent updates, follow me on Instagram.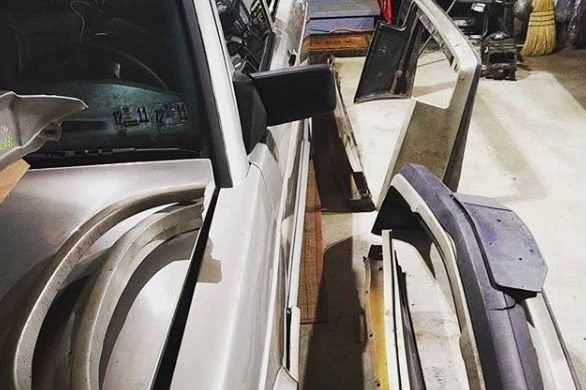 As we all know by now, this Cosworth does not yet run. I've not been able to do much with it until I get the positive battery cable fixed, as that was cut off at the end by the yard to presumably (crudely) remove the battery. Once that gets here I can at least get a battery in the car and move onto a compression test. As you can see here, I haven't been bored: I picked up a spare body kit in Connecticut with some parts I needed, and others I'll just put on the shelf until I do.
Until next time, when we'll hopefully have that positive battery cable in hand and can see what happens with a twist of the key. Be sure to check out the video above where I show you just how rusty this 190E 2.3-16 is, and be sure to subscribe to the Barn Finds Channel while you're at it.