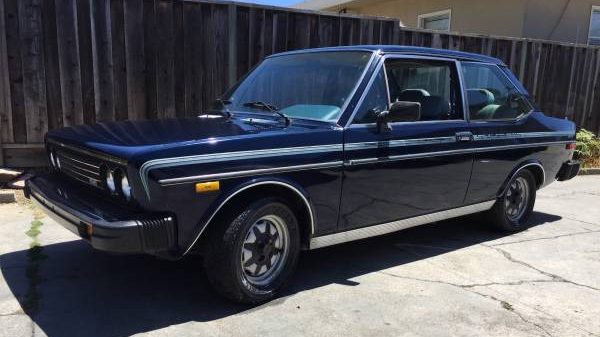 Fix It Again, Tony! For many, it may be impossible not to hear that when they think of Fiat. In fact, I'm fairly certain someone is cursing me right now for bringing it up! By the time Fiat stopped selling cars in the United States in 1983, the company had developed a reputation for unreliable cars that suffered from terminal rust issues. In fact, total sales in 1982 was a mere 14,113 in total. The most common US Fiat of this time period is likely the 124 Spider, and considering sales were already on a rapid decline by 1980, one can assume a two-door Brava sedan is something of a rarity. Thanks to SubGothius for sending us the link! Find it here on craigslist in California with an asking price of $2,900.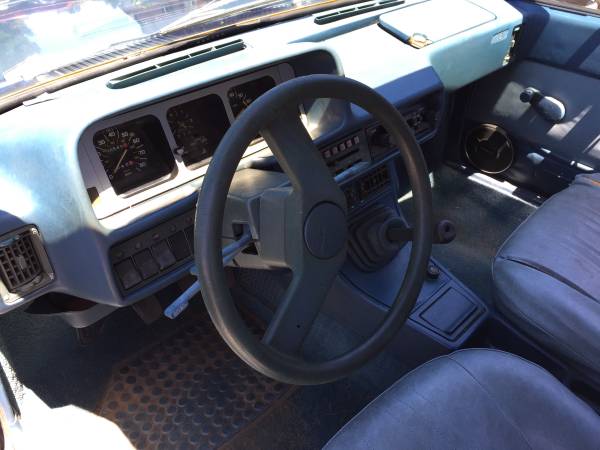 I have owned two Fiat 124 Spiders, and seen only a handful in person. If 124s are any gauge for the quality of Fiats in the mid-1970s and early 1980s, then it is a miracle this Brava (AKA Fiat 131) is as nice as it is. Though it can be tough to see in this photo, in the others it is clear the seats will need recovered. The dash will also likely need to be repaired. This Fiat has covered 105,000 miles, possibly more than any Fiat ever recorded (I'm only kidding!). This is also claimed to be a one-owner vehicle, though the ad does not state whether the seller is the original owner.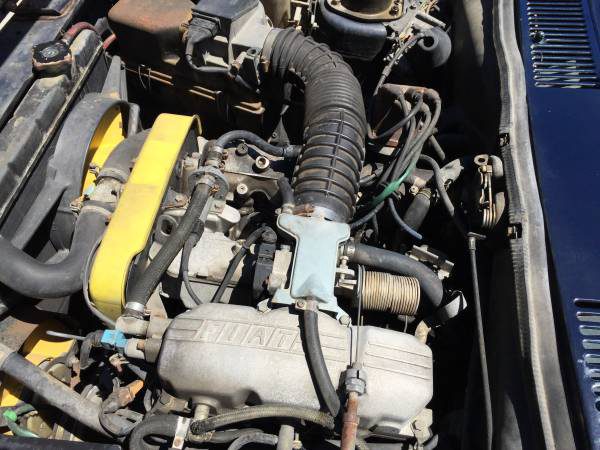 Here's where things get really cool, or really scary, depending on how you feel about these cars. This Brava is equipped with a fuel-injected 1.8 liter inline four-cylinder engine, hooked up to a five-speed manual. Many US spec Bravas were equipped with a three speed GM automatic transmission, and two more doors. The fuel-injection is interesting because many budget, foreign cars of this time-period were still operating on carburetors. Many domestic cars were too! There is no mention of the condition of this Fiat's engine, only that it will need a battery and an oil change and "possibly other mechanical issues that are minor." So, take that as you will.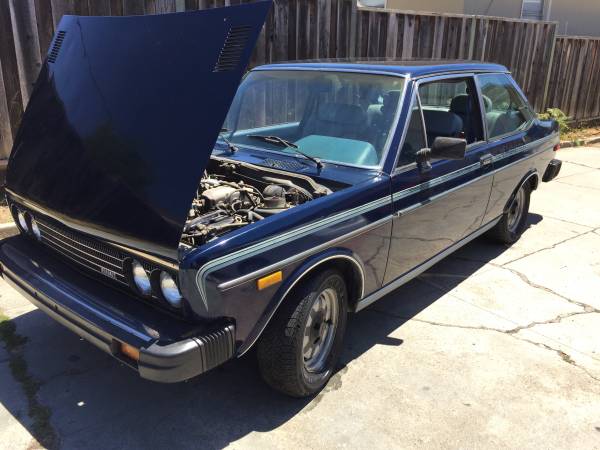 I have never seen a Fiat Brava in person, and I have to admit I quite like this two-door model. Though it will certainly need some work, as far as Fiats of this era go this car is totally complete and in what looks to be excellent condition. With a little bit of work, this could be a super cool car that is unlikely to find its duplicate at any local car event. Would you tackle it? Or leave it to Tony?