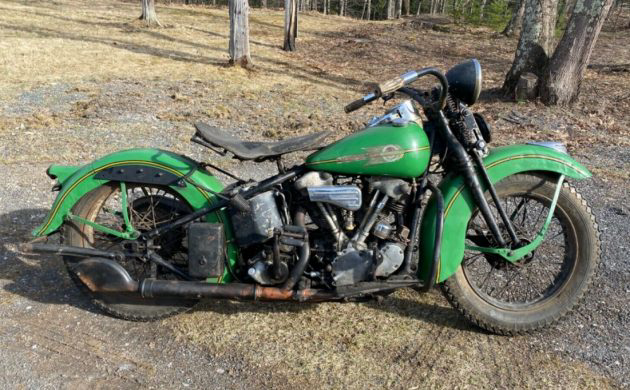 Despite Harley Davidson's ongoing financial troubles, its original bikes are still pulling big numbers on eBay. This is despite the fact that it seems bikes like this vintage EL Knucklehead keep popping out of the woodwork, needing a proper restoration but rejuvenated just enough that the bike can run under its own power. There's been a rash of eBay sellers as of late selling Knuckleheads and other Harleys of the same era in a similar fashion, and it must be working given the asking prices. This Harley is listed here on eBay with a Buy-It-Now of $78,500 and the option to submit a best offer.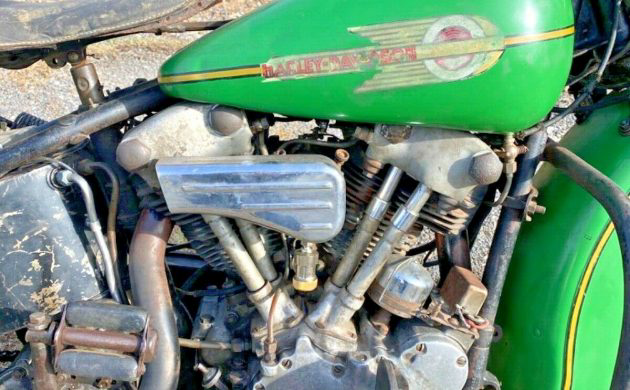 The seller notes that the Harley is equipped with a rebuilt engine, new battery, and a freshly rebuilt carburetor. I can't recall seeing too many ELs painted this color, but I'm digging it, regardless of whether it's factory-correct. The faded graphics would suggest it's original, but those could have been reproductions or factory replacements from when the bike was far newer. The overall condition definitely lands on the "patina" side of things, which the seller is counting on appealing to potential buyers.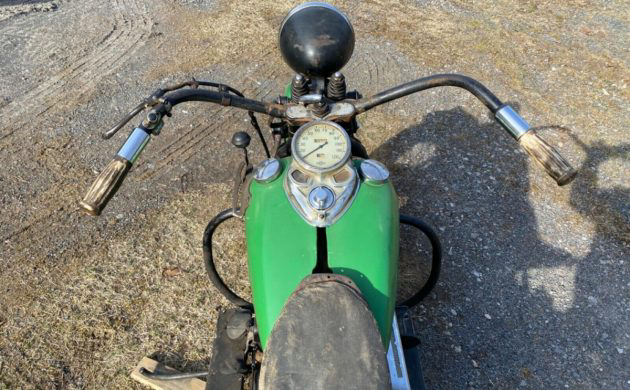 And why not? Originality is so hard to come by these days that owning a vintage Harley in this sort of condition has become more often the exception to the rule given how many are running around loaded with chrome and custom paint jobs. Bikes like this are indicative of the condition that most authentic Harley owners left their projects in, concentrating their attention and money on preserving or enhancing the mechanical components while rarely concerning themselves with the cosmetic condition.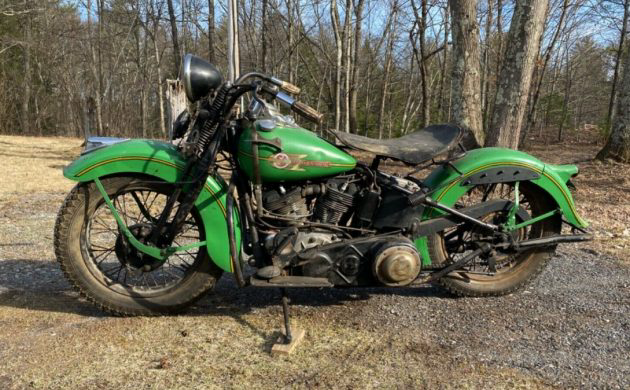 And honestly, this looks good enough to ride as-is, with a few caveats. The seller notes it will at least need tires before it hits the open road, and likely a few other things. The good news is you're starting with a bike that has matching belly numbers and almost all original parts aside from the exhaust and wiring. The seller notes that while not every piece is correct for a '38, they are authentic Harley Davidson parts. Address the final mechanical sorting and simply enjoy – and hopefully, with the kermit green paintjob in place.