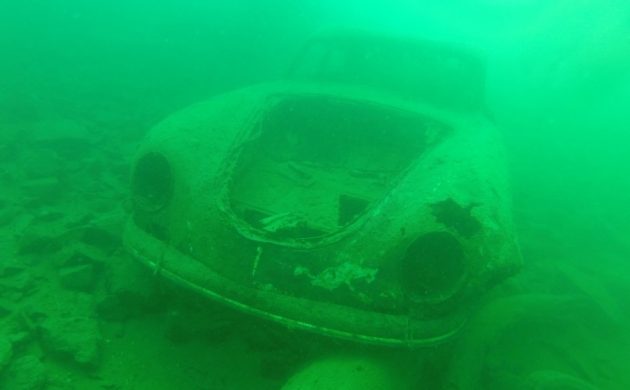 Every few months, a quick search for things like "cars underwater" can yield some pretty fascinating material. Most of the time, it's just about a town dredging a local waterway, but every now and again, some solid gold appears in the form of an incredible discovery in a lake or riverbed. This time, it's a 1954 Porsche 356, otherwise known as being one of the elusive early models referred to as a Pre A coupe. Found in Lake Lucerne in Switzerland, very little has been said about the rare 356 since its extraction. Find coverage of the discovery here on the Porsche Club of Great Britain website.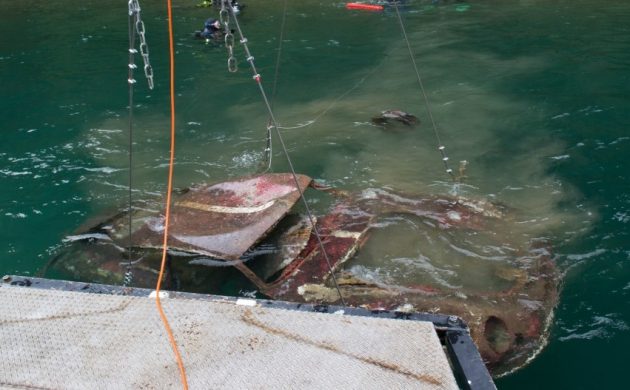 The Porsche was discovered by a scuba diving team practicing in the lake approximately 10 meters from the shore. What makes less sense is how it got there, as the part of the lake where the car was found has no accessible roads or other means of entry by car. The interior, engine, gearbox, and license plates were no where to be found, making it seem likely that this poor 356 was dumped as a stolen vehicle. Or, was it a parts car for a 356 that an owner deemed more desirable than what was simply a cheap, used sports car at the time?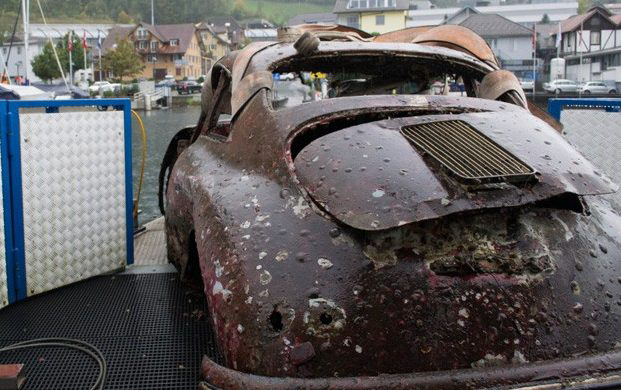 Who knows, and the lack of follow-up on the story suggests no one really knows what happened to this car before or after its discovery. The beehive taillight lenses are obviously gone, and while the engine lid is askew, at least it's still there. There's no glass yet and the roof has buckled a bit, but it could have been so much worse considering how long this car was likely underwater. Amazingly, the front and rear bumpers were still with the car.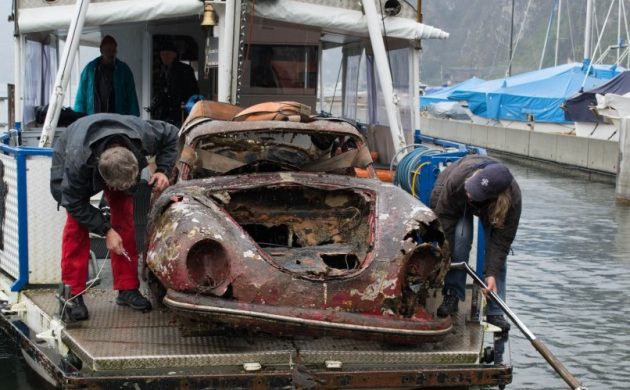 While the recovery team undoubtedly took every precaution when removing the fragile specimen, it's difficult to preserve the areas that were already weak, like the driver's side fender. Compared to the photos underwater, that area definitely got tweaked a bit further than it already was. So, now the question becomes, where is this car? What happened after it was recovered? It's shocking to not see any reference to the Lake Lucerne 356 and its subsequent revival; have any of you seen an update on this car?