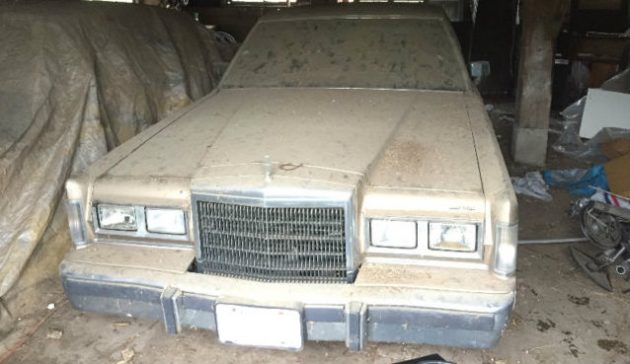 Although once quite common, Lincoln Town Cars are not spotted with the frequency they once were. Blame it on the fact that if consumers want a large vehicle, they now buy a Lincoln MKZ to get their land barge fix. At what point does the generation between the luxury coupes of the 70s and the livery vehicles of the 90s get its due? This recent barn find 1988 Lincoln Town Car here on kijiji needs some work but is said to be largely rust-free.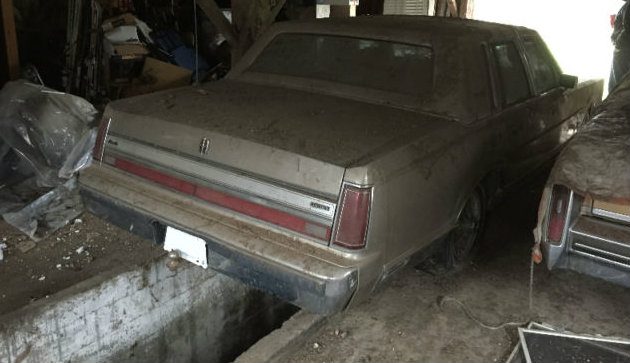 Clearly laid up for quite a while, this Town Car is stored next to a Cadillac of the same era. The pit underneath the Lincoln either indicates it was worked on at some point, or its just part of the farm structure in which it was stored. The seller claims it has been stored indoors since 2004 and that the body, decals and "cloth roof" are all in good shape. This Town Car also sports a cloth interior as opposed to conventional leather.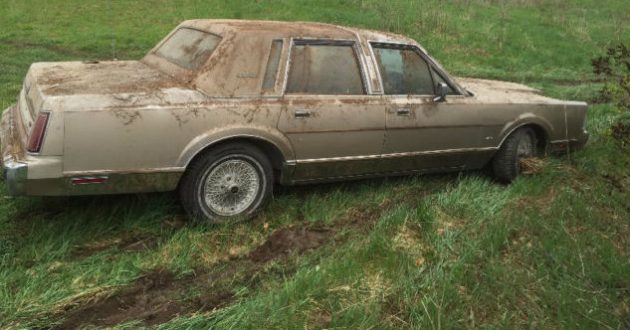 Here's where it gets odd: the Town Car was rather unceremoniously dragged out of the barn and tossed onto the lawn, which is a bit jarring considering the description makes it sound like it's been carefully stored out of the weather for years. No matter – the pictures do show a surprisingly rot-free body and attractive mesh wheels, though the color is somewhat boring. Though this Town Car is in Ontario, the seller's asking price is a low $1,100.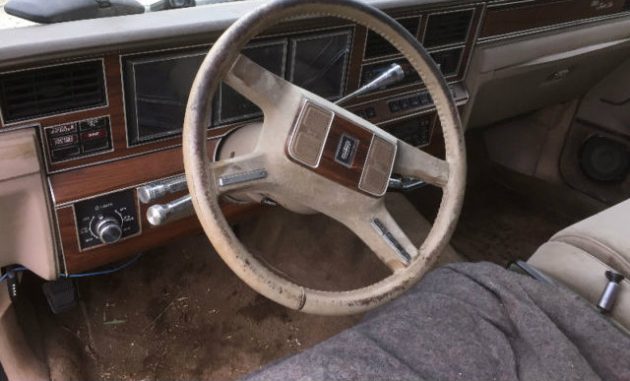 The Town Car is said to come with all of the features you'd expect, from keypad entry to a digital dash. The seller does not ever say if the Town Car runs, but given it was dragged out of its stall, I'd wager the 5 liter V8 still needs some coaxing before it fires again. While there are plenty of Town Cars out there to pillage for parts, the fact that this platform has entered "barn find" status is still somewhat shocking considering how common they once were.